Anxiety treatment, diagnosis & prescriptions
Skip the waiting room! Instantly connect with Canadian doctors for medical care from your phone, tablet or computer - any time, 24/7.
Can I talk to a doctor on Maple about my anxiety disorder?
Yes, you can. Your doctor will want to talk to you about the anxiety disorder symptoms that you're experiencing. They will also want to perform a physical exam and have a psychological evaluation performed before offering an anxiety disorder diagnosis.
The doctor may also refer you to mental health professionals for additional evaluations as part of your anxiety disorder treatments. If you live in select provinces and territories, you can also see a mental health physician on Maple. A mental health physician is a general practitioner trained in diagnosing and managing mental health conditions and can provide prescription medication, if necessary.
Can I get a prescription on Maple?
Yes, our physicians can prescribe medications for anxiety disorders online during your consultation. Once you accept a prescription for anxiety disorders, you'll have the option to pick it up from any pharmacy or to have it delivered right to your door at no additional cost.
What are anxiety disorders?
Anxiety is a normal emotion that helps us survive. Everyone has stressors in their lives, so it's completely normal to experience feelings of anxiousness occasionally.
However, when anxiety is ongoing, excessive, or affecting your day-to-day life, it could be a sign of anxiety disorders.
These anxiety disorders make it difficult to control overwhelming feelings of worry, and can leave you feeling helpless and exhausted. There are several types of anxiety disorders, each caused by different triggers. Some of these include:
Panic disorder
Select mutism
Phobias
Anxiety due to another medical condition
Social anxiety disorder
Agoraphobia
Substance/medication-induced anxiety disorder
Separation anxiety disorder
Unspecified anxiety disorder
Generalized anxiety disorder
What are the symptoms of anxiety disorders?
Signs of anxiety disorders can appear both mental and physical symptoms, depending on the type of anxiety disorder you're experiencing.
These symptoms may also appear differently for adults than children. It's important to note that adults may need to help identify these conditions in children, in order to know when they should talk to a doctor. They may not be able to verbalize their feelings clearly, but could instead show signs of anxiety disorders.
The most common symptoms and signs of anxiety disorders in adults include:
Sweating
Trembling or twitching
Fatigue
Nervousness or restlessness
Increasing heart rate, pounding heart, or palpitations
Hyperventilation
Feeling dizzy, unsteady, lightheaded, or faint
Sleep disturbances (difficulty falling or staying asleep, restless, unrestful sleep)
Gastrointestinal (GI) problems (nausea, diarrhea, etc.)
Impending sense of panic, danger, or doom
Avoiding triggers (to the point of inconvenience)
Muscle aches (brought on by chronic muscle tension)
Difficult controlling feelings of worry or uncertainty
Irritability
Overthinking worst case scenarios
Indecisiveness or fear when making decisions
Perceiving situations as threatening when they aren't
Difficulty focusing on tasks
The most common symptoms and signs of anxiety disorders demonstrated in children includes:
Being a perfectionist
Worrying about performance at school or in sports
Going to excessive lengths for approval
Seeking constant reassurance
Crying before school, or increased difficulty returning to school after weekends or breaks
Trouble going to sleep or staying asleep
Feeling anxious to fit in, even in established peer groups
Avoiding social situations or school
Lacking confidence
Excessive time spent on tasks (homework, practicing for sports, grooming before leaving the house, etc.)
Intense worry about punctuality
Strong, unfounded concern over the safety of loved ones
Excessive worrying about uncontrollable events (natural disasters, wars, illnesses, etc.)
Complaints of an upset stomach or other physical discomfort
What causes anxiety disorders?
Like many mental health conditions, anxiety disorders are caused by a complex combination of environmental and biological elements. In some cases, the exact causes of anxiety disorders aren't fully understood.
Sometimes, anxiety disorders can be caused by catalysts such as:
Changes/differences in brain chemistry or function
Personality or environmental changes
Traumatic events (physical injuries, extreme emotional distress, abuse, etc.)
Genetics
Stress buildup
There are also a number of medical problems that can cause anxiety disorder symptoms, including:
Diabetes
Chronic pain syndrome
Irritable bowel syndrome
Drug use
Withdrawal from alcohol, drugs, or prescribed medications
Thyroid issues
Rare types of tumors that produce certain hormones
Respiratory disorders (asthma, COPD, etc.)
Heart disease
How are anxiety disorders diagnosed?
Before the healthcare professional provides a diagnosis for anxiety disorders, they'll want to discuss your personal and family medical history. They'll also want to evaluate your current condition and any anxiety disorder symptoms you've been experiencing.
In many cases, the healthcare provider will refer you to a mental health professional like a psychotherapist, who can help you manage your anxiety disorder symptoms.
Once you've had a full physical and psychological evaluation, the healthcare provider can provide an anxiety disorder diagnosis, if necessary. They'll also be able to suggest anxiety disorder treatments, including ongoing psychotherapy or any required prescription anxiety disorder medications.
How are anxiety disorders treated?
Psychotherapy and medications are reasonable first-line treatments for anxiety disorders. When you're experiencing moderate-to-severe symptoms, a combination of both treatments may be most effective. Cognitive behavioral therapy (CBT), as well as mindfulness-based stress reduction techniques have also been proven to effectively reduce symptoms of anxiety disorders.
There are also a number of useful changes you can make to your lifestyle to help reduce your anxiety disorder symptoms. Some of these changes include:
Eating a healthy, well-balanced diet
Avoiding alcohol and recreational drugs
Improve physical activity (exercising at 60-90% of your max heart rate for 20 minutes, three times per week)
Quit smoking
Lessen or quit drinking caffeinated beverages
Using relaxation or stress management techniques like yoga, or try the free Mindshift CBT app
Make sure you're getting enough sleep each night
When to see a doctor for anxiety disorders?
If you've had signs of anxiety disorders for an extended period of time, or they're affecting your daily life, you should talk to a healthcare professional.
The healthcare professional will be able to refer you to a psychotherapist, as well as check for any physical conditions that could be causing your symptoms. They'll also be able to discuss if a prescription anxiety disorder medication may be of any benefit to you.
With the help of a healthcare professional on Maple, you can get the anxiety disorder treatments you need. This way you can reduce your symptoms and improve your quality of life.
What is Maple?
With Maple, you can start talking to a healthcare professional about your symptoms in a matter of minutes. We're a healthcare app for fast, convenient 24/7 access to Canadian doctors and healthcare professionals.
You simply log in, tap a button to request a consultation, and we'll immediately connect you to a doctor via live chat or video. You can visit our How it Works page to learn more.
Our healthcare teams can assess symptoms, and provide treatment, including prescriptions as necessary.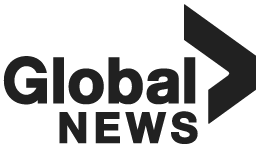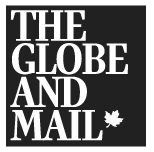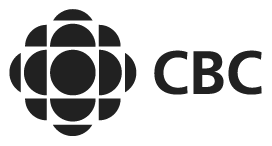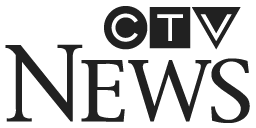 Patients love using Maple
Read our social media reviews, or download the app
Saves a lot of time compared to sitting in a doctor's office!
Legitimate and just as described, with fabulous doctors. Totally fills the late-night worry gap!
Not having to endure a long wait at a walk in clinic is fabulous. Especially since I have twin pre-schoolers to contend with.
The service is so quick and professional and saves hours spent in a walk-in-clinic. This is a game changer for busy moms and I recommend it to everyone!
Instead of my husband having to drag both kids to the hospital or walk in alone he was able to see a doctor right away and get a prescription faxed to our local pharmacy.
Our family has used this service twice so far and it has been amazing. Both doctors were friendly, compassionate and you never feel rushed.
Was concerned I wouldn't be able to see a doctor without an appointment. I installed the Maple app, spoke to a doctor and had my prescription in under 30 min.
I used Maple for the first time today. It was quick and easy, took less than ten minutes including connecting time and the doctor was professional and friendly. 
LOVE This service. Not only do you have a doctor within seconds but they are professional and knowledgeable.
Absolutely blown away. It was SO easy to use. No wait time getting connected with a doctor. Getting the prescription faxed to the pharmacy made it a seamless process.
Maple revolves around your needs and schedule. Start enjoying on demand healthcare that fits your life.