Cancer treatment, diagnosis & prescriptions
Skip the waiting room! Instantly connect with Canadian doctors for medical care from your phone, tablet or computer - any time, 24/7.
Can a doctor treat cancer on Maple?
Yes. In some cases, a doctor from Maple will be able to diagnose cancer based on your past medical history, discussing your symptoms and by observing your condition.
If the doctor wishes to do further testing before offering a cancer diagnosis and treatment options, they may suggest having blood, urine or stool samples taken to help detect cancer causing abnormalities.
Depending on the location of the suspected cancer, the doctor may also suggest laboratory or imaging tests (X-Ray, CT, MRI, ultrasound or fibre-optic endoscopy.)
Typically, if possible, a biopsy is performed on tumors to confirm a cancer diagnosis and determine the most effective treatment methods.
Can I get a prescription on Maple?
Yes, our physicians can prescribe medications online during your consultation. Once you accept a prescription, you'll have the option to pick it up from any pharmacy or to have it delivered right to your door at no additional cost.
You can visit our How it Works page to learn more.
What is cancer?
Cancer (also known as malignancy) is an abnormal growth of cells. These clusters of cancer cells grow uncontrollably and form masses called tumors.
There are over 100 types of cancer, which can grow in many different parts of the body. The tumors can spread through direct extension, or by traveling through the lymphatic system or blood vessels to other parts of the body.
There are two distinct types of tumors:
Benign – These tumors won't spread to other parts of the body or create new tumors. They are noncancerous.
Malignant – These tumors interfere with functions of the body, crowd out healthy cells and steal nutrients from tissues in the body. They are cancerous and can spread.
What are the symptoms of cancer?
Symptoms of cancer include:
Chronic or unexplained fevers or night sweats
Hoarseness or difficulty swallowing
Changes in urination or bowel movement habits
Chronic or unexplained indigestion
Abdominal discomfort after meals
Difficulty breathing
Persistent cough that doesn't improve over time
Bruising or bleeding without cause
Chronic joint pain or muscle aches without reason
Jaundice or darkening of skin
Sores that won't heal
Changes to existing moles
Unintended, abrupt changes in weight
Severe fatigue
A lump or area that has begun to thicken beneath the skin
What causes cancer?
Direct cancer causes vary from one type of cancer to another, but ultimately cancers are a result of a change or mutation in the DNA of cells.
Normal cells each contain a set of instructions that direct the cell on what tasks it's supposed to perform. The instructions also teach cells how to grow and divide.
These mutations instruct healthy cells to act in a way that isn't normal, such as making mistakes when repairing DNA errors, allowing for rapid cell division or failing to halt uncontrolled cell growth.
Is cancer treatable?
While there are a few types of cancer which are difficult to treat, most forms of cancer cells can be treated.
Your doctor will make recommendations on how to treat your cancer depending on what type of cancer has developed, where it's located in your body and how far the cancer has spread (also known as the stage of cancer).
How is cancer treated?
Common methods for treatment of cancer include surgeries to remove the tumor, chemotherapy to kill the cancer cells using drugs and using radiation to damage or destroy cancer cells.
In some cases, your doctor may also recommend less common methods of cancer treatment, such as:
Targeted therapy (using drugs to target specific parts of cancer cells)
Stem cell transplants
Hormone therapy (usually for breast or prostate cancers)
Immunotherapy
Photodynamic therapy
How does cancer start?
Cancer begins when a change or mutation occurs in the DNA of cells, affecting their internal instructions and allowing for uncontrolled division or growth.
This can be caused by genetic mutations already built into the cells' DNA, or through influence by an outside force, such as radiation or exposure to harmful chemicals.
How long can you live with metastatic cancer?
Metastatic cancer (also known as metastasis cancer) refers to the spread of cancer cells from the original cancer source to other parts of the body.
A patient living with metastatic cancer could live anywhere from a few months to 10+ years, depending on the location of their cancer, their cancer types, and the current stage of the cancer.
Life expectancy can vary widely depending on these factors. For instance, a patient with metastatic breast cancer lives an average of 2-3 years, while a patient whose cancer is limited to a single organ or their bones could live 4-5 years.
With proper treatment, patients may be able to extend their life expectancies, and in some cases, even cause the cancer to stop spreading or go into remission.
What is Maple?
With Maple, you can start talking to a doctor about your symptoms in a matter of minutes. We're a healthcare app for fast, convenient 24/7 access to Canadian doctors.
You simply log in, tap a button to request a consultation, and we'll immediately connect you to a doctor via live chat or video. You can visit our How it Works page to learn more.
Maple also offers an Oncology Second Opinion Navigator, which gives you the freedom to schedule an appointment with an expert oncologist, at your convenience.
The oncologist will perform an initial assessment to determine whether you're a good candidate for a full consultation. They'll also discuss your diagnosis with you, your past medical history, as well as answer any questions you might have.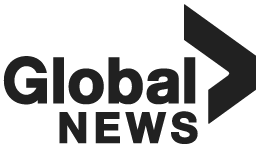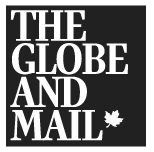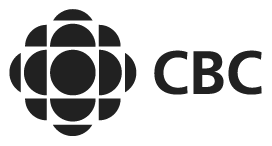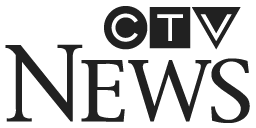 Patients love using Maple
Read our social media reviews, or download the app
Saves a lot of time compared to sitting in a doctor's office!
Legitimate and just as described, with fabulous doctors. Totally fills the late-night worry gap!
Not having to endure a long wait at a walk in clinic is fabulous. Especially since I have twin pre-schoolers to contend with.
The service is so quick and professional and saves hours spent in a walk-in-clinic. This is a game changer for busy moms and I recommend it to everyone!
Instead of my husband having to drag both kids to the hospital or walk in alone he was able to see a doctor right away and get a prescription faxed to our local pharmacy.
Our family has used this service twice so far and it has been amazing. Both doctors were friendly, compassionate and you never feel rushed.
Was concerned I wouldn't be able to see a doctor without an appointment. I installed the Maple app, spoke to a doctor and had my prescription in under 30 min.
I used Maple for the first time today. It was quick and easy, took less than ten minutes including connecting time and the doctor was professional and friendly. 
LOVE This service. Not only do you have a doctor within seconds but they are professional and knowledgable.
Absolutely blown away. It was SO easy to use. No wait time getting connected with a doctor. Getting the prescription faxed to the pharmacy made it a seamless process.
Maple revolves around your needs and schedule. Start enjoying on demand healthcare that fits your life.