Blepharitis treatment, diagnosis & prescriptions
Skip the waiting room! Instantly connect with Canadian doctors for medical care from your phone, tablet or computer - any time, 24/7.
Can a doctor treat blepharitis on Maple?
Yes. In most cases, a doctor from Maple will be able to diagnose blepharitis by discussing your symptoms and evaluating your condition.
If you experience continued symptoms after treatment, or the doctor believes blepharitis could be a symptom of another condition, the doctor may suggest you visit a clinic for a thorough physical exam.
Can I get a prescription on Maple?
Yes, our physicians can prescribe medications online during your consultation. Once you accept a prescription, you'll have the option to pick it up from any pharmacy or to have it delivered right to your door at no additional cost.
You can visit our How it Works page to learn more.
What is blepharitis?
Blepharitis is an inflammation of the eyelids, usually affecting both eyes. It's a difficult condition to treat and may reoccur in people who experience it.
There are several blepharitis types, including:
Seborrheic blepharitis (also known as squamous blepharitis), which can affect the eyebrows, scalp and face as well.
Staphylococcal blepharitis, which tends to have acute inflammation, a quick recovery time and is more commonly found in middle aged women.
Meibomian seborrheic blepharitis, which has increased secretions from affected areas without severe inflammation.
Meibomian keratoconjunctivitis, which is the most severe form of blepharitis and tends to affect adults over the age of 50.
What are the symptoms of blepharitis?
Common blepharitis symptoms include:
Crust forming on eyelashes
Red or swollen glands around the eyes
Eyelids that appear greasy
Eyelids sticking when closed
Itchiness around the eyes
Watery eyes
Bloodshot eyes
Burning or stinging sensation in the eyes
Skin flaking around the eyes
Sensitivity to light
Blinking much more frequently
Blurring vision
What causes blepharitis?
Usually, Blepharitis causes stem from the tiny oil glands at the base of the eyelashes becoming clogged. These clogs cause irritation and redness.
While the exact causes of blepharitis are unknown at this time, there are several other conditions that have been known to cause blepharitis. Some of these include:
Malfunctioning or clogged oil glands in your eyelids
Infections
Eyelash mites or lice
Allergies to eye drops, contact lens solutions or make-up
Rosacea
Dry eyes
Seborrheic dermatitis
How is blepharitis treated?
The blepharitis treatment suggested by your doctor will depend on the type of blepharitis the doctor believes you've contracted.
Possible suggested treatments include:
Inflammation medications
Topical cyclosporine (Restasis)
Antibiotic cream or ointment
Treatment of underlying condition causing blepharitis
If the doctor believes your condition is caused by a bacterial infection, and topical antibiotics aren't working, they may prescribe a blepharitis treatment using antibiotics as pills.
Is blepharitis contagious?
Most cases of blepharitis aren't contagious, because blepharitis causes can usually be traced to clogged glands in the eyelids, or as a symptom of another underlying condition.
However, if the doctor believes that your blepharitis is caused by a bacterial infection, it is contagious and can be spread to other people through contact.
What is the difference between blepharitis and stye?
Both of these conditions can be caused by staphylococcus, but there are some distinct differences between blepharitis and a stye.
While blepharitis is usually caused by clogged oil glands in the eyelids, styes are actually pus-filled cysts that form around the eye. In the case of bacterial infection, blepharitis can be contagious, while a stye is not.
As well, a stye causes noticeable redness and can be quite painful, while patients with blepharitis are often asymptomatic, or they only experience itchiness and mild burning sensations.
What is Maple?
With Maple, you can start talking to a doctor about your symptoms in a matter of minutes. We're a healthcare app for fast, convenient 24/7 access to Canadian doctors.
You simply log in, tap a button to request a consultation, and we'll immediately connect you to a doctor via live chat or video. You can visit our How it Works page to learn more.
Maple also offers an Oncology Second Opinion Navigator, which gives you the freedom to schedule an appointment with an expert oncologist, at your convenience.
The oncologist will perform an initial assessment to determine whether you're a good candidate for a full consultation. They'll also discuss your diagnosis with you, your past medical history, as well as answer any questions you might have.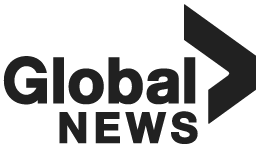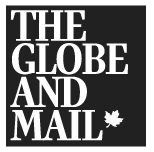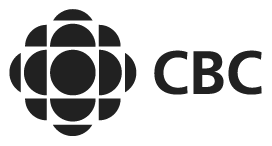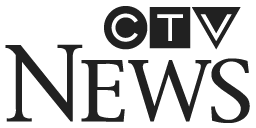 Patients love using Maple
Read our social media reviews, or download the app
Saves a lot of time compared to sitting in a doctor's office!
Legitimate and just as described, with fabulous doctors. Totally fills the late-night worry gap!
Not having to endure a long wait at a walk in clinic is fabulous. Especially since I have twin pre-schoolers to contend with.
The service is so quick and professional and saves hours spent in a walk-in-clinic. This is a game changer for busy moms and I recommend it to everyone!
Instead of my husband having to drag both kids to the hospital or walk in alone he was able to see a doctor right away and get a prescription faxed to our local pharmacy.
Our family has used this service twice so far and it has been amazing. Both doctors were friendly, compassionate and you never feel rushed.
Was concerned I wouldn't be able to see a doctor without an appointment. I installed the Maple app, spoke to a doctor and had my prescription in under 30 min.
I used Maple for the first time today. It was quick and easy, took less than ten minutes including connecting time and the doctor was professional and friendly. 
LOVE This service. Not only do you have a doctor within seconds but they are professional and knowledgable.
Absolutely blown away. It was SO easy to use. No wait time getting connected with a doctor. Getting the prescription faxed to the pharmacy made it a seamless process.
Maple revolves around your needs and schedule. Start enjoying on demand healthcare that fits your life.