Please note prescriptions are only available in Canada and given at the doctor's discretion.
OCD treatment, diagnosis & prescriptions
Skip the waiting room! Instantly connect with Canadian doctors for medical care from your phone, tablet or computer - any time, 24/7.
Can a doctor treat obsessive-compulsive disorder (OCD) on Maple?
Yes. In some cases, a doctor will be able to help diagnose obsessive-compulsive disorder by performing a psychological evaluation. This involves discussing your feelings, symptoms and patterns of behaviour, which you believe to be interfering with your quality of life.
As well, the doctor may perform an OCD test, using the criteria in the Diagnostic and Statistical Manual of Mental Disorders (DSM-5), which is available through the American Psychiatric Association.
Because OCD shares symptoms with a number of other mental illnesses (i.e. depression, schizophrenia, anxiety disorders), it can sometimes be difficult to diagnose. Your doctor may suggest additional evaluations before recommending specific OCD treatments such as medications.
Can I get a prescription on Maple?
Yes, our physicians can prescribe medications online during your consultation. Once you accept a prescription, you'll have the option to pick it up from any pharmacy or to have it delivered right to your door at no additional cost.
You can visit our How it Works page to learn more.
What is obsessive-compulsive disorder (OCD)?
Obsessive-compulsive disorder is a type of mental illness.
Those affected could have obsessive thoughts or urges, or they may feel compelled to perform repetitive behaviours. In some cases, they may experience both obsessive and compulsive tendencies.
Those experiencing obsessions often have common themes, including:
A need for things to be symmetrical or orderly
Difficulty tolerating uncertainty or severe doubting
Fear of dirt or contamination
Unwanted thoughts involving sexual or religious subjects
Aggressive thoughts about losing control and harming themselves or others
Those experiencing compulsions also have common themes, including:
Counting while performing an action
Washing and cleaning excessively
Following a strict routine (where deviation from the routine causes severe anxiety)
Fixation on maintaining orderliness
Checking things repeatedly or frequently
Regularly demanding reassurance
What are the symptoms of obsessive-compulsive disorder (OCD)?
OCD symptoms vary from case to case, depending on whether you're experiencing obsessive symptoms or compulsive symptoms. In some cases, OCD patients may experience symptoms from both categories.
Common obsessive symptoms include:
Intense anxiety or stress when things are orderly or set in a certain way
Unpleasant or aggressive sexual images
Doubts about whether you've already performed an action (locking a door, turning off an appliance, etc)
Fear of contamination when touching objects
Thoughts of harming others
Fantasizing about acting inappropriately in public
Common compulsive symptoms include:
Arranging objects to all face the same direction or a very specific way
Checking things repeatedly to ensure they are off/closed (doors, appliances, etc)
Hand-washing to the point of damaging your skin
Counting in specific patterns, sometimes uncontrollably
Repeating a word or phrase either out loud or in your head
What causes obsessive-compulsive disorder (OCD)?
OCD causes aren't fully understood at this time.
Some theories suggest that OCD could be caused by biology (brought on by natural changes in our body's chemistry), genetics (symptoms could be brought on by a specific or mutated gene, possibly hereditary) or learning (developed over time from watched or learned habits).
However, although all of these potential causes could increase your chances of developing OCD symptoms, the specific physical causes have yet to be conclusively identified.
What causes obsessive-compulsive disorder (OCD) to get worse?
There are a few different risk factors of OCD, which could either cause someone to begin showing symptoms of OCD, or might trigger an existing condition to become more severe.
Stressful or traumatic life events are a common trigger for OCD symptoms. As well, having parents or family members with OCD, might make you genetically predisposed to developing the disorder.
In some cases, OCD could also be related to other mental health disorders, such as substance abuse, depression, anxiety disorders or tic disorders.
How is obsessive-compulsive disorder (OCD) diagnosed?
In order to perform a diagnosis, your doctor will most likely want to perform a psychological evaluation. This will help them evaluate your state of mind, your daily patterns of behaviour, as well as the symptoms that you've begun to experience.
As well, you may be given an OCD test, based on the criteria from the Diagnostic and Statistical Manual of Mental Disorders (DSM-5).
How is obsessive-compulsive disorder (OCD) treated?
There are two frequently used options for OCD treatment, medications and psychotherapy. In many cases, a combination of both of these is the most effective treatment.
However, OCD treatment may not result in a cure. Depending on the severity of your condition, you may require long-term, ongoing or intensive treatment.
Your doctor will make recommendations on the best course of action for you, once they've had a chance to do a full evaluation.
What is Maple?
With Maple, you can start talking to a doctor about your symptoms in a matter of minutes. Additionally, you can connect with a psychotherapist on-demand, or by appointment. We're a healthcare app for fast, convenient 24/7 access to Canadian doctors.
You simply log in, tap a button to request a consultation, and we'll immediately connect you to a doctor via live chat or video. You can visit our How it Works page to learn more.
Our doctors can assess symptoms, and provide treatment, including prescriptions as necessary.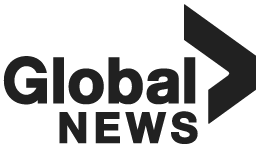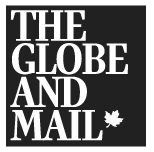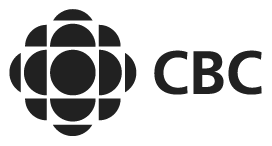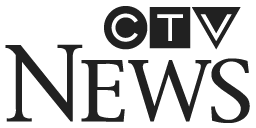 Patients love using Maple
Read our social media reviews, or download the app
A fantastic way to get medical advice when you are unable to see someone in person. The app is so simple to use. Highly recommend. I am not a tech savvy person but the doctor was kind enough to patiently walk me through every step of the process. Thank you.
This app is amazing! The doctor was so professional. I just waited 1-2 mins to get served! I highly recommend this app.
The service has been amazing for our family. The doctors are kind, thorough, and ask all the right questions. As a busy family of five, this app has been a life saver
Super impressed with this service. Without a family doctor, it's easy to feel alone with no care. Very thankful to have options.
So fast and efficient. A process that would have ordinarily involved a referral and a six months wait was completed in less than 72 hours. Wholeheartedly recommend Maple.
At 1:30 am, I realized I had a UTI and was desperate for help. I went online and within ten minutes, I had my prescription faxed to my pharmacy. This service gave me peace of mind.
Maple was there for me when other doctors couldn't be. So convenient. Any time, any day. I am grateful for this service.
We needed to see a doctor over the weekend as our pediatrician was not available. Logging into Maple and choosing from a selection of specialties was quick and easy. Excellent service!
Very easy to navigate Maple. It's secure and trusted. Maple has truly gone above and beyond with their app. Highly recommended.
Amazing service! It was great being able to connect with a doctor from the comfort of home late at night.
Maple revolves around your needs and schedule. Start enjoying on demand healthcare that fits your life.