Gonorrhea treatment, diagnosis & prescriptions
Skip the waiting room! Instantly connect with Canadian doctors for medical care from your phone, tablet or computer - any time, 24/7.
Can I talk to a doctor on Maple about my gonorrhea?
Yes! By asking questions about your symptoms and ordering tests, a Maple doctor can diagnose your concern and prescribe gonorrhea treatment online.
Can I get a prescription on Maple?
Yes, our physicians can prescribe medications online during your consultation. Once you accept a prescription, you'll have the option to pick it up from any pharmacy or to have it delivered right to your door at no additional cost.
You can visit our How it Works page to learn more.
What is gonorrhea?
Gonorrhea is a sexually transmitted infection (STI) that can live in the urethra, throat, rectum and cervix. Since it's caused by bacteria, gonorrhea is very common and typically easily curable.
What is the difference between chlamydia and gonorrhea?
Both chlamydia and gonorrhea are caused by bacterial infections, but the bacteria that causes them are different. Chlamydia trachomatis is the bacteria chlamydia comes from, while gonorrhea is caused by Neisseria gonorrhoeae. They have similar symptoms and similar treatments, but aren't quite the same!
What are the symptoms of gonorrhea?
Both males and females experience gonorrhea discharge. In women it is creamy or tinged green, while in men it drips from the tip of the penis and resembles yellow, green or white pus. Both also experience pain while urinating, and the need to urinate more frequently. Pink eye (conjunctivitis) and sore throat can also affect both men and women.
Otherwise, there are a few symptoms that are typically unique to women, including:
Anal itching or discharge
Abnormal vaginal bleeding between periods
Lower abdominal pain
Pain during sex
Sore throat
Fatigue
Swollen vaginal opening
What causes gonorrhea?
A buildup of the neisseria gonorrhoeae bacteria causes gonorrhea, which is passed along during vaginal, anal and oral sex.
Can I get gonorrhea from kissing?
No, you can't get gonorrhea from kissing. It's passed along by sexual contact and occasionally through childbirth.
How can I prevent gonorrhea?
Using condoms and dental dams during sex can prevent gonorrhea transmission. Getting tested for gonorrhea also helps, since it ensures you're not passing it along to anyone else. Tests include a gonorrhea urine test, or a swab sample taken from the urethra, cervix or rectum.
Is gonorrhea curable?
Yes, gonorrhea is usually completely curable with antibiotics. The consequences of untreated gonorrhea are very detrimental to a person's health however, so it's important to follow through with treatment, even if you begin to feel better part way through your medication.
In men, these consequences include infertility due to prolonged inflammation of the epididymis, near the sperm ducts
In women, they include:
 Pelvic inflammatory disease because of long term inflammation of the fallopian tubes and uterus which leads to scarring and infertility
Pregnancy complications
Both men and women are also more susceptible to other sexually transmitted infections like HIV with untreated gonorrhea, and bloodstream infections that affect the joints.
How can I treat gonorrhea?
Through proper use of antibiotics, gonorrhea can usually be completely cured. These gonorrhea treatments are usually a combination of medication taken through injection and orally. 
How long does it take to get rid of gonorrhea?
The treatment time for gonorrhea is about 7 days, at which point another dose may be required if the infection has not gone away. During that time it's important not to engage in sexual activity.
What is Maple?
With Maple, you can start talking to a doctor about your symptoms in a matter of minutes. We're a healthcare app for fast, convenient 24/7 access to Canadian doctors.
You simply log in, tap a button to request a consultation, and we'll immediately connect you to a doctor via live chat or video. You can visit our How it Works page to learn more.
Our doctors can assess symptoms, and provide treatment, including prescriptions as necessary.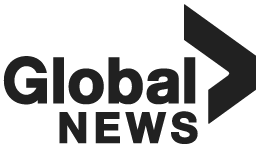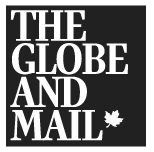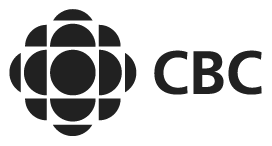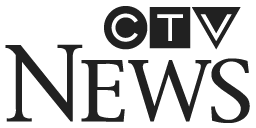 Patients love using Maple
Read our social media reviews, or download the app
Saves a lot of time compared to sitting in a doctor's office!
Legitimate and just as described, with fabulous doctors. Totally fills the late-night worry gap!
Not having to endure a long wait at a walk in clinic is fabulous. Especially since I have twin pre-schoolers to contend with.
The service is so quick and professional and saves hours spent in a walk-in-clinic. This is a game changer for busy moms and I recommend it to everyone!
Instead of my husband having to drag both kids to the hospital or walk in alone he was able to see a doctor right away and get a prescription faxed to our local pharmacy.
Our family has used this service twice so far and it has been amazing. Both doctors were friendly, compassionate and you never feel rushed.
Was concerned I wouldn't be able to see a doctor without an appointment. I installed the Maple app, spoke to a doctor and had my prescription in under 30 min.
I used Maple for the first time today. It was quick and easy, took less than ten minutes including connecting time and the doctor was professional and friendly. 
LOVE This service. Not only do you have a doctor within seconds but they are professional and knowledgable.
Absolutely blown away. It was SO easy to use. No wait time getting connected with a doctor. Getting the prescription faxed to the pharmacy made it a seamless process.
Maple revolves around your needs and schedule. Start enjoying on demand healthcare that fits your life.