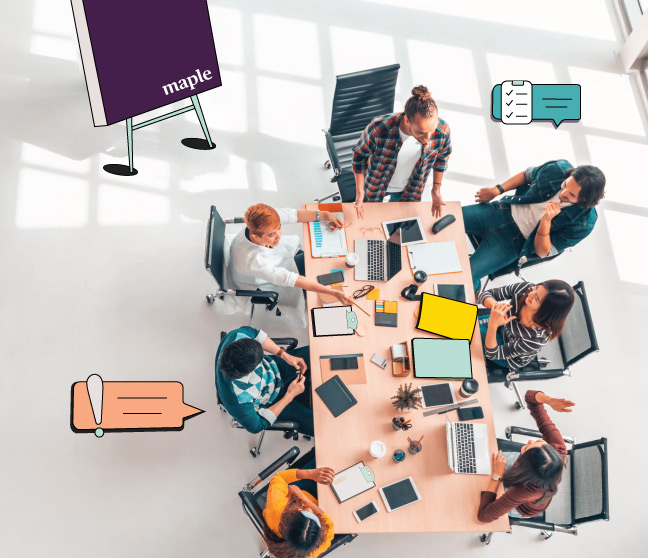 Join a passionate team working to improve access to healthcare for all Canadians. Learn, grow, and make a positive impact.
Are you interested in becoming a healthcare provider on Maple? Click here.
Anchored by a shared goal, our team is developing products that address inequities in healthcare, and serve diverse populations across Canada.
Maple lets people across Canada connect with doctors in minutes, and specialists within days. Seeing a doctor faster means feeling better faster.