Please note prescriptions are only available in Canada and given at the doctor's discretion.
Stomach flu (Gastroenteritis) treatment, diagnosis & prescriptions
Skip the waiting room! Instantly connect with Canadian doctors for medical care from your phone, tablet or computer - any time, 24/7.
Can a doctor treat gastroenteritis, also known as stomach flu, on Maple?
Yes. In most cases, a doctor from Maple will be able to offer a gastroenteritis diagnosis by evaluating your condition, discussing your symptoms, and reviewing possible outbreaks in your community.
In some cases, the doctor may request that you submit a stool sample to a clinic for testing to determine the exact cause of your condition. This can also confirm whether the infection was caused by a bacterial or parasitic infection.
Once the doctor has determined the specific cause of your condition, they'll be able to offer the most effective gastroenteritis treatment for your needs.
Can I get a prescription on Maple?
Yes. Our physicians can prescribe medications online during your consultation. Once you accept a prescription, you'll have the option to pick it up from any pharmacy or to have it delivered to your door at no additional cost.
You can visit our How it works page to learn more.
What is gastroenteritis, also known as the stomach flu?
Gastroenteritis, also known as the stomach flu, can be caused by different viruses, including noroviruses, rotaviruses, and adenoviruses, and bacterial or parasitic infections. This condition is characterized by an inflammation of the gastrointestinal tract, which includes the stomach and small intestine.
Because there are so many stomach flu causes, it can be difficult to pinpoint the exact cause of the condition without performing testing on stool samples.
What are the symptoms of gastroenteritis, also known as stomach flu?
Common stomach flu symptoms include:
Nausea or vomiting
Diarrhea or watery stool
Abdominal pain or cramping
Low-grade fever
Headache
Muscle aches or stiffness
Bloody diarrhea is not a typical gastroenteritis symptom and could be a sign of a more severe infection. If this occurs, you should seek immediate medical attention.
What causes gastroenteritis, also known as stomach flu?
Most frequently, gastroenteritis is viral. This means it can be caused by a number of viruses, including noroviruses, rotaviruses, and adenoviruses.
These forms of stomach flu causes typically result from consuming contaminated food or water or coming into contact with surfaces, utensils, or clothing or towels that have been contaminated by someone carrying an active virus.
Bacterial gastroenteritis is caused by coming into contact with droplets of saliva or fecal matter from infected with E. Coli or salmonella bacteria.
Parasitic gastroenteritis is the least common form of the stomach flu, and it's usually caused by consuming improperly cooked or contaminated foods. Certain seafood – some shellfish or raw or undercooked oysters – are the most common causes of these infections, which can sometimes be recognized by the severe stomach flu cramps they result in.
Moreover, exposure to some harmful chemicals in water or seafood, foods that cause intestinal irritation, and the use of certain medications have been known to sometimes cause gastroenteritis.
How long can gastroenteritis, also known as stomach flu, last without treatment?
Stomach flu duration depends mainly on the type of gastroenteritis and whether you receive stomach flu treatment.
The viral stomach flu incubation period can range anywhere from 12 to 72 hours and typically lasts only one or two days, but can last as long as ten days depending on the severity of the infection.
Bacterial and parasitic infections leading to gastroenteritis can have a longer duration, depending on the specific cause of the infection and whether or not you receive treatment.
Some types of acute infectious gastroenteritis caused by these sources can be resolved within two weeks or last several weeks, depending on the severity of the infection and treatment.
How is gastroenteritis, also known as stomach flu, treated?
Unfortunately, because this condition is usually viral, there is no gastroenteritis treatment available other than home remedies, which are more likely to help minimize discomfort than to combat the illness. Some common viral stomach flu treatment methods include:
Bed rest
Avoiding foods that upset or irritate the gastrointestinal tract
Drinking small amounts of clear fluids frequently to avoid dehydration
Eating small portions of bland, soft foods
Being cautious with medications that could cause additional irritation
If the gastroenteritis is discovered to be bacterial, antibiotics may be prescribed to help the body fight off the infection. Additional medications may be suggested if the gastroenteritis is believed to be caused by intestinal parasites.
Is gastroenteritis, also known as stomach flu, contagious?
Yes. Both viral and bacterial gastroenteritis are contagious and can be spread through both saliva and fecal-to-oral contact.
These can be minimized by avoiding contact with those who are infected and not consuming possibly infected food or water. Increased handwashing and sanitary measures, like sanitizing shared surfaces, frequent washing of clothes or towels, and not sharing utensils or cups, can also reduce the risks of spreading the infection.
What is the difference between gastroenteritis, also known as stomach flu, and gastritis?
Gastroenteritis is categorized as an inflammation or irritation of the gastrointestinal tract, which includes the stomach and small intestine, while gastritis is an inflammation of the stomach lining. Gastritis isn't always necessarily caused by an infection, although it can be.
In other words, while some stomach flu symptoms are similar to those experienced by someone who has gastritis, the two conditions are different.
Moreover, while both conditions can be caused by a number of different sources, gastroenteritis is most frequently caused by a type of infection, while gastritis can commonly be caused by diet, lifestyle habits, or other underlying conditions, such as acid reflux, pernicious anemia, or autoimmune disorders.
What is the difference between gastroenteritis, also known as stomach flu, and food poisoning?
In many cases, medical professionals will use the term gastroenteritis to describe both food poisoning and the stomach flu. This is because both can be caused by consuming food that's contaminated with viruses, bacteria, or parasites.
Moreover, stomach flu symptoms can be the same as food poisoning, depending on the specific source of the illnesses.
This means that in most cases food poisoning would most likely be considered gastroenteritis, while not all types of gastroenteritis would be considered food poisoning.
What is Maple?
With Maple, you can start talking to a doctor about your symptoms in minutes. We're a healthcare platform for fast, convenient 24/7 access to Canadian doctors.
Simply log in, tap a button to request a consultation, and we'll connect you to a doctor via live chat or video. You can visit our How it works page to learn more.
Our doctors can assess symptoms and provide treatment, including prescriptions as necessary.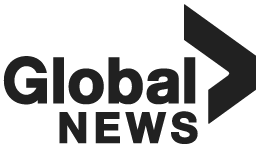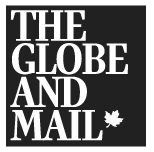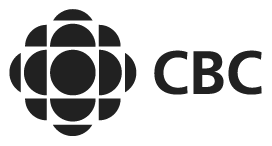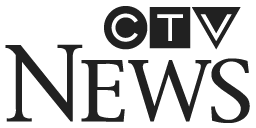 Patients love using Maple
Read our social media reviews, or download the app
The service has been amazing for our family. The doctors are kind, thorough, and ask all the right questions. As a busy family of five, this app has been a life saver
Super impressed with this service. Without a family doctor, it's easy to feel alone with no care. Very thankful to have options.
So fast and efficient. A process that would have ordinarily involved a referral and a six months wait was completed in less than 72 hours. Wholeheartedly recommend Maple.
At 1:30 am, I realized I had a UTI and was desperate for help. I went online and within ten minutes, I had my prescription faxed to my pharmacy. This service gave me peace of mind.
Maple was there for me when other doctors couldn't be. So convenient. Any time, any day. I am grateful for this service.
We needed to see a doctor over the weekend as our pediatrician was not available. Logging into Maple and choosing from a selection of specialties was quick and easy. Excellent service!
Very easy to navigate Maple. It's secure and trusted. Maple has truly gone above and beyond with their app. Highly recommended.
Amazing service! It was great being able to connect with a doctor from the comfort of home late at night.
If it wasn't for this service, I would be clogging up the emergency rooms for a prescription refill. A much needed service in my area.
With my asthma flare-up, I needed a specialist and found one here. The doctor improved my treatment and explained everything in a very clear way.
Maple revolves around your needs and schedule. Start enjoying on demand healthcare that fits your life.