Please note prescriptions are only available in Canada and given at the doctor's discretion.
Eating disorders treatment, diagnosis & prescriptions
Skip the waiting room! Instantly connect with Canadian doctors for medical care from your phone, tablet or computer - any time, 24/7.
Can a doctor treat eating disorders on Maple?
Yes. Our doctors, therapists and registered nutritionists treat eating disorders via online therapy, personalized nutritional support and prescription medication. Our doctors also offer additional eating disorder support for secondary health issues that may result from eating disorders such as: digestive issues, nutrient deficiencies, heart problems and/or osteoporosis.
Can I get a prescription on Maple?
Yes, our physicians can prescribe medications online during your consultation. Once you accept a prescription, you'll have the option to pick it up from any pharmacy or to have it delivered right to your door at no additional cost.
You can visit our How it Works page to learn more.
What are eating disorders?
Eating disorders are characterized by dysfunctional and unhealthy patterns of food consumption, often coupled with negative body image. The most well-known eating disorders are anorexia nervosa and bulimia, however, there are a number of other types of eating disorders. Individuals with eating disorders may severely restrict their food and caloric intake, or they may eat large amounts of food in one sitting. They may also purposely throw up their food, abuse laxatives, or consume inedible things such as pencil shavings or hair.
What are the symptoms of eating disorders?
The symptoms of an eating disorder depend on which type of disorder it is, but all involve dysfunctional patterns of food consumption.
Anorexia nervosa
Anorexia involves the extreme restriction of food and calories and individuals with anorexia struggle to maintain a healthy body weight. Additional symptoms may also include:
Intense fixation on food
Irritability, extreme mood changes
Weight loss (sometimes quite extreme)
Inability to gain weight as they grow (in children)
Dizziness, fainting
Depression
Anemia
Feeling cold constantly
ARFID
A lesser-known eating disorder, ARFID stands for avoidant/restrictive food intake disorder — sometimes known as extreme picky eating. ARFID usually begins in childhood after a traumatic food-related experience (such as choking). Individuals with ARFID refuse to eat certain foods because they believe something bad will happen to them if they do — they believe they will die or be poisoned, for example.
Binge eating disorder
Symptoms of binge eating disorder involve consuming large quantities of food, well beyond what would be considered normal, usually in private. Individuals often report feeling out of control during these periods of over consumption, and often hoard food secretly.
Bulimia nervosa
As with many eating disorders, individuals with bulimia will often try to hide their disordered eating habits. Noticeable symptoms of bulimia may include:
Frequent trips to the bathroom after meals
Sores on the back of hands from self-induced vomiting
Bad breath and tooth decay
Irritability and mood swings
Extreme fixation on food and body image
Binge eating large quantities of food, often secretly
Pica
Pica is an eating disorder that involves consuming non-food substances such as metal, plastic or crayons. Symptoms may include:
Intestinal issues
Blood in the stool
Tooth problems
Individuals may also become extremely sick from eating non-food items (they may develop lead poisoning, for example)
Rumination disorder
Rumination disorder is characterized by regular regurgitation of partially digested food without retching. It usually begins in childhood, sometimes as the result of an illness.
What causes eating disorders?
There are many risk factors for eating disorders, but depression and anxiety, as well as negative self-image and social isolation are often present. Perfectionism and having a relative with an eating disorder are other factors that increase an individual's risk. Some eating disorders like ARFID, Pica and rumination disorder, often begin in childhood as the result of a biological issue (such as a vitamin deficiency), or as the result of a traumatic experience such as choking. Addressing the underlying cause of the behaviour is crucial for a successful recovery from an eating disorder.
How are eating disorders treated?
Treating eating disorders often involves a multi-modal approach such as personalized nutritional support, seeing a therapist or counsellor, and medication. Registered dieticians can help eating-disordered individuals reestablish healthy eating habits with customized nutrition plans. For many individuals with eating disorders, therapy and medication are necessary as well to address underlying feelings of anxiety and/or depression, and to change negative thought patterns and actions. ARFID treatment may involve body work (deep breathing techniques, yoga) in addition to traditional eating disorder treatment, in order to calm panic, while individuals with Pica may be given supplements to address any underlying vitamin or mineral deficiencies.
In life-threatening eating disorder cases, patients may require hospitalization and intravenous feeding. Certain individuals may also benefit from admission to an eating disorder clinic for around-the-clock monitoring and in-patient eating disorder treatment programs.
What is Maple?
With Maple, you can start talking to a doctor about your symptoms in a matter of minutes. We're a healthcare app for fast, convenient 24/7 access to Canadian doctors.
You simply log in, tap a button to request a consultation, and we'll immediately connect you to a doctor via live chat or video. You can visit our How it Works page to learn more.
Our doctors can assess symptoms, and provide treatment, including prescriptions as necessary.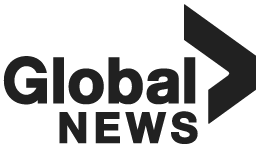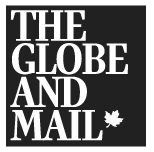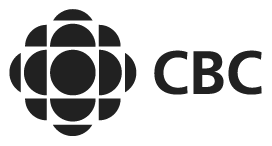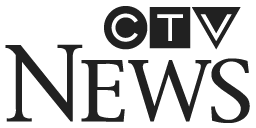 Patients love using Maple
Read our social media reviews, or download the app
A fantastic way to get medical advice when you are unable to see someone in person. The app is so simple to use. Highly recommend. I am not a tech savvy person but the doctor was kind enough to patiently walk me through every step of the process. Thank you.
This app is amazing! The doctor was so professional. I just waited 1-2 mins to get served! I highly recommend this app.
The service has been amazing for our family. The doctors are kind, thorough, and ask all the right questions. As a busy family of five, this app has been a life saver
Super impressed with this service. Without a family doctor, it's easy to feel alone with no care. Very thankful to have options.
So fast and efficient. A process that would have ordinarily involved a referral and a six months wait was completed in less than 72 hours. Wholeheartedly recommend Maple.
At 1:30 am, I realized I had a UTI and was desperate for help. I went online and within ten minutes, I had my prescription faxed to my pharmacy. This service gave me peace of mind.
Maple was there for me when other doctors couldn't be. So convenient. Any time, any day. I am grateful for this service.
We needed to see a doctor over the weekend as our pediatrician was not available. Logging into Maple and choosing from a selection of specialties was quick and easy. Excellent service!
Very easy to navigate Maple. It's secure and trusted. Maple has truly gone above and beyond with their app. Highly recommended.
Amazing service! It was great being able to connect with a doctor from the comfort of home late at night.
Maple revolves around your needs and schedule. Start enjoying on demand healthcare that fits your life.