Please note prescriptions are only available in Canada and given at the doctor's discretion.
Chronic nonallergic rhinitis treatment, diagnosis & prescriptions
Skip the waiting room! Instantly connect with Canadian doctors for medical care from your phone, tablet or computer - any time, 24/7.
Can a doctor treat chronic nonallergic rhinitis on Maple?
Yes. A doctor on Maple will be able to recommend chronic nonallergic rhinitis treatments, but only after evaluating your condition and providing a chronic nonallergic rhinitis diagnosis.
To diagnose chronic nonallergic rhinitis, the doctor will likely want to discuss your symptoms, perform a physical exam, and possibly other tests to rule out allergies as the cause of your chronic rhinitis symptoms.
Can I get a prescription on Maple?
Yes. Our physicians can prescribe chronic nonallergic rhinitis medications online during your consultation. Once you accept a prescription, you'll have the option to pick it up from any pharmacy or have it delivered to your door at no additional cost.
You can visit our How it works page to learn more.
What is chronic nonallergic rhinitis?
Nonallergic rhinitis is a chronic condition where you experience long-term congestion, runny nose, or sneezing without any apparent cause.
There are a few different types of chronic rhinitis, which don't involve allergies. Some of these include:
Gustatory rhinitis, which occurs after eating, especially spicy foods
Hormonal rhinitis, which is associated with endogenous female hormones
Occupational or irritant rhinitis, which are related to external factors such as regular exposure to chemicals
Vasomotor rhinitis (intermittent symptom episodes associated with blood vessel congestion)
Structural rhinitis, which are related to the physical structure of the nose and sinuses
Drug-induced rhinitis, which is often acute after using drugs
Exercise-induced rhinitis
Rhinitis medicamentosa, which is related to extended use of topical decongestants and oral medications
Is nonallergic rhinitis an autoimmune disease?
No. The causes of chronic nonallergic rhinitis are unclear at this time, but it's not believed to be an autoimmune disease.
What are the symptoms of chronic nonallergic rhinitis?
The most common chronic nonallergic rhinitis symptoms include:
Stuffy nose
Running nose
Cough
Postnasal drip (mucus in the throat)
Sneezing
Sinus congestion
In patients who are prone to migraines, nonallergic rhinitis may cause headaches related to sinus congestion or increase the frequency of migraine headaches.
With any nonallergic rhinitis, you may have constant symptoms, they may appear for only a short period of time, or they may come and go throughout the year.
What causes chronic nonallergic rhinitis?
While the exact causes of chronic nonallergic rhinitis are unknown at this time, several factors are believed to possibly trigger this condition.
Some of these triggers include:
Viral infections
Certain food or drinks
Occupational or environmental irritants
Hormone changes
Acid reflux
Weather changes
Sleeping on your back or sleep apnea
Some medications, such as beta-blockers, ibuprofen, or aspirin
How is chronic nonallergic rhinitis diagnosed?
Typically, before offering a chronic nonallergic rhinitis diagnosis, the doctor will first want to rule out possible allergic causes of your symptoms by doing skin or blood tests.
After allergic causes have been ruled out, the doctor may suggest additional testing to rule out sinus issues as the cause of your symptoms. These could include a nasal endoscopy or a CT scan.
Because there are no specific tests that can diagnose chronic nonallergic rhinitis, they will perform tests to rule out these other possible causes, leaving nonallergic rhinitis as the probable cause, if nothing else can be confirmed.
How is chronic nonallergic rhinitis treated?
Typically, a doctor on Maple would begin treatments after ruling out allergies or sinus problems as the cause of chronic nonallergic rhinitis.
There is currently no cure for nonallergic rhinitis. However, while chronic nonallergic rhinitis has no cure, many people experiencing this condition are able to manage their symptoms with self-care treatments, environmental changes, and medications for chronic rhinitis.
Some common medications include:
Saline nasal sprays
Antihistamine nasal sprays
Corticosteroid nasal sprays
Anti-drip anticholinergic nasal sprays
Decongestants
In some cases, chronic nonallergic rhinitis surgery options could be considered if there are complicating problems that can be solved, such as persistent nasal polyps or a deviated septum.
Moreover, some natural remedies could be recommended to you. This includes ayurvedic treatments for chronic rhinitis, although this type of treatment is used more commonly with allergic rhinitis.
What is the difference between allergic and nonallergic rhinitis?
Allergic and nonallergic rhinitis share many of the same signs and symptoms. However, the biggest difference between them is that allergic rhinitis is an autoimmune disease, while nonallergic rhinitis doesn't involve the immune system.
This means that allergic rhinitis is caused by allergies or allergic reactions, while the direct causes of chronic nonallergic rhinitis are unknown at this time.
What is Maple?
With Maple, you can start talking to a doctor about your symptoms in minutes. We're a healthcare platform for fast, convenient 24/7 access to Canadian doctors.
Simply log in, tap a button to request a consultation, and we'll connect you to a doctor via live chat or video. You can visit our How it works page to learn more.
Our doctors can assess symptoms and provide treatment, including prescriptions as necessary.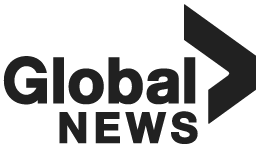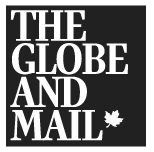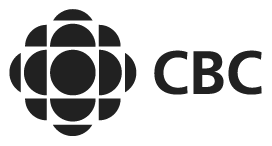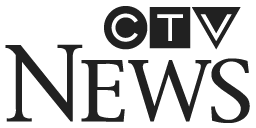 Patients love using Maple
Read our social media reviews, or download the app
The service has been amazing for our family. The doctors are kind, thorough, and ask all the right questions. As a busy family of five, this app has been a life saver
Super impressed with this service. Without a family doctor, it's easy to feel alone with no care. Very thankful to have options.
So fast and efficient. A process that would have ordinarily involved a referral and a six months wait was completed in less than 72 hours. Wholeheartedly recommend Maple.
At 1:30 am, I realized I had a UTI and was desperate for help. I went online and within ten minutes, I had my prescription faxed to my pharmacy. This service gave me peace of mind.
Maple was there for me when other doctors couldn't be. So convenient. Any time, any day. I am grateful for this service.
We needed to see a doctor over the weekend as our pediatrician was not available. Logging into Maple and choosing from a selection of specialties was quick and easy. Excellent service!
Very easy to navigate Maple. It's secure and trusted. Maple has truly gone above and beyond with their app. Highly recommended.
Amazing service! It was great being able to connect with a doctor from the comfort of home late at night.
If it wasn't for this service, I would be clogging up the emergency rooms for a prescription refill. A much needed service in my area.
With my asthma flare-up, I needed a specialist and found one here. The doctor improved my treatment and explained everything in a very clear way.
Maple revolves around your needs and schedule. Start enjoying on demand healthcare that fits your life.