Allergies treatment, diagnosis & prescriptions
Skip the waiting room! Instantly connect with Canadian doctors for medical care from your phone, tablet or computer - any time, 24/7.
Can I talk to a doctor on Maple about my allergies?
Yes, you can. A physician from Maple would be happy to discuss any signs of allergies or your allergy symptoms with you.
The doctor will want to discuss your condition, perform a physical exam, and evaluate recent things you've consumed, to check for possible causes of allergies. They may also suggest skin or blood tests before offering a diagnosis for allergies.
In some cases, the doctor may suggest you meet with an allergist through Maple, in order to provide an accurate diagnosis for your allergies. This service is available in Ontario, British Columbia, Quebec or New Brunswick. It includes a diagnosis, plus any necessary treatment plans, test recommendations, or prescriptions.
Can I get a prescription on Maple?
Yes, our physicians can prescribe medications for allergies online during your consultation. Once you accept a prescription for allergies, you'll have the option to pick it up from any pharmacy or to have it delivered right to your door at no additional cost.
You can visit our How it works page to learn more.
What are allergies?
Allergies are a common immune response to foreign substances called allergens.
These allergens normally aren't harmful to your body. However, your body believes it's in danger, so it activates an attack on the foreign substance. This results in the symptoms or signs of allergies.
What are the symptoms of an allergy?
The signs of allergies you show depend on the type of allergic response you're experiencing.
Unless they're severe, most allergies caused by bites or stings will only have swelling, itching, and tenderness at the affected area.
Skin allergies could be a sign of allergies, or appear as a direct result of being exposed to an allergen. When you come into direct contact with an allergen and have a reaction, these types of allergies are called "contact dermatitis."
Some symptoms of skin allergies include:
Itching
Inflammation
Burning, stinging, or tingling sensations
Eczema
Rashes
Seasonal allergies have symptoms similar to that of a cold. These symptoms could appear as:
Congestion
Runny nose
Swollen eyes
Sneezing
Coughing
Itching (nose, eyes, or skin)
Postnasal drip
Red, watery eyes
Sinus pain or pressure
Similarly, minor food allergies have signs similar to seasonal allergies, in addition to stomach cramps and diarrhea.
Severe allergic reactions appear similarly, regardless of their triggers (i.e., food, insect, drug, etc.). In some cases, these can trigger anaphylaxis, which can be life-threatening. These often require immediate medical attention for symptoms such as:
Fainting
Severe dizziness or lightheadedness
Swelling of the mouth, throat, lips, tongue, or hands
Nausea
Vomiting
Hives
Difficulty breathing (or severe wheezing)
What causes allergies?
There are a number of common causes of allergies, such as:
Pollen
Dust
Mold
Certain foods (depending on the person)
Certain drugs
Animal products (pet dander, cockroaches, waste from dust mites, etc.)
Bug bites or stings
Plants
Chemical irritants
How are allergies diagnosed?
The doctor will want to do a physical examination, as well as discuss your allergy symptoms, before offering any kind of diagnosis for allergies.
In some cases, the doctor may suggest you keep a food diary, and monitor any possible triggers that could be the cause of your allergies. They may also suggest having blood or skin tests done, to attempt and determine the exact cause of your allergies.
As well, the doctor may suggest that you meet with an allergist. This is a specialist that may be able to provide you with more allergy treatments options.
How are allergies treated?
The treatment for your allergies that will be most effective depends on the type of allergies you're experiencing and their causes.
In most cases, the best way to avoid allergy symptoms is to determine their cause and avoid any triggering allergens.
If you have severe allergies, the doctor or allergist may suggest prescription allergy medications. They may also suggest additional allergy treatments, such as immunotherapy, or carrying emergency epinephrine shots with you in case of accidental exposure to allergens.
When to see a doctor about allergies?
If you believe that you're showing the signs of allergies, or have begun to experience allergy symptoms, you may want to talk to a doctor. They'll most likely suggest over-the-counter allergy medications to alleviate your symptoms, as a first step towards treatment.
When this approach doesn't help, the doctor may suggest additional testing or visiting an allergist, before offering prescription allergy medications.
If you're experiencing any of the signs of anaphylaxis, you should seek immediate medical attention.
What is Maple?
With Maple, you can start talking to a doctor about your symptoms in a matter of minutes. We're a healthcare platform for fast, convenient 24/7 access to Canadian doctors. We can also schedule a visit with an allergist for you.
Simply log in, tap a button to request a consultation, and we'll immediately connect you to a doctor via live chat or video. You can visit our How it works page to learn more.
Our doctors can assess symptoms and provide treatment, including prescriptions as necessary. In addition to seeing a general practitioner on Maple, if you live in Ontario, British Columbia, Quebec or New Brunswick, you can get an appointment with an allergist quickly and conveniently, from the comfort of your home.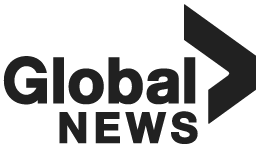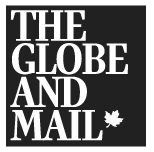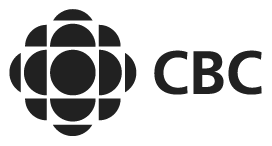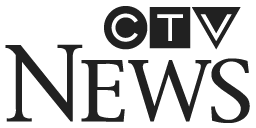 Patients love using Maple
Read our social media reviews, or download the app
Saves a lot of time compared to sitting in a doctor's office!
Legitimate and just as described, with fabulous doctors. Totally fills the late-night worry gap!
Not having to endure a long wait at a walk in clinic is fabulous. Especially since I have twin pre-schoolers to contend with.
The service is so quick and professional and saves hours spent in a walk-in-clinic. This is a game changer for busy moms and I recommend it to everyone!
Instead of my husband having to drag both kids to the hospital or walk in alone he was able to see a doctor right away and get a prescription faxed to our local pharmacy.
Our family has used this service twice so far and it has been amazing. Both doctors were friendly, compassionate and you never feel rushed.
Was concerned I wouldn't be able to see a doctor without an appointment. I installed the Maple app, spoke to a doctor and had my prescription in under 30 min.
I used Maple for the first time today. It was quick and easy, took less than ten minutes including connecting time and the doctor was professional and friendly. 
LOVE This service. Not only do you have a doctor within seconds but they are professional and knowledgable.
Absolutely blown away. It was SO easy to use. No wait time getting connected with a doctor. Getting the prescription faxed to the pharmacy made it a seamless process.
Maple revolves around your needs and schedule. Start enjoying on demand healthcare that fits your life.