Please note prescriptions are only available in Canada and given at the doctor's discretion.
Genital herpes treatment, diagnosis & prescriptions
Skip the waiting room! Instantly connect with Canadian doctors for medical care from your phone, tablet or computer - any time, 24/7.
Can I talk to a doctor on Maple about my genital herpes?
Yes, you can! A Maple doctor will ask for a description of your symptoms, and you can also securely upload an image of the affected area for confidential viewing. This will help the doctor conduct a visual assessment to inform a treatment plan. If the doctor suspects you're at risk for other infections, they may send you to get in-person tests.
Can I get a prescription on Maple?
Yes, our physicians can prescribe medications online during your consultation. Once you accept a prescription, you'll have the option to pick it up from any pharmacy or to have it delivered right to your door at no additional cost.
You can visit our How it Works page to learn more.
What is genital herpes?
Genital herpes is one of the most common sexually transmitted infections (STIs), and can affect people differently from one case to the next. Some experience repeated outbreaks of painful sores, while others experience no symptoms at all.
What is the difference between genital warts and herpes?
Genital warts are caused by an STI called HPV (human papillomavirus virus). Herpes is caused by a different sexually transmitted infection called herpes simplex virus. They're both transmitted in similar ways, but aren't the same thing.
Unlike herpes, genital warts primarily exist in the moist flesh of the genitals. They're small bumps that resemble cauliflower, and are usually flesh-coloured. If left untreated, HPV can lead to cancer in the rectum and mouth in both men and women. Women are also at a higher risk of cervical cancer if they have HPV.
What are the symptoms of genital herpes?
Genital herpes symptoms include:
Sores on the genitals that are white or red
Itching or burning sensation around the sores
Ulcers, usually open and wet
Crust or scabs on the sores as they start healing
Pain while urinating
What does genital herpes look like?
Genital herpes are small round bumps on the genitals and skin that are filled with fluid. They burst as they heal, leaving a yellow crust overtop that eventually clears as the skin returns to normal.
What causes genital herpes?
There are two common types of herpes simplex virus. HSV1, which typically causes oral cold sores, and HSV2, which typically causes genital herpes. Receiving oral sex from a person with a cold sore can lead to genital herpes, though HSV1 transmission that way is rare.
Herpes transmission is more common from an infected male to female partner. HSV1 transmission through kissing is also possible, especially if one partner is experiencing an outbreak.
Can genital herpes be detected if dormant?
Typically, no. A genital herpes diagnosis is difficult to reach conclusively while herpes is dormant. In rare cases, a doctor may order a polymerase chain reaction (PCR) test. This uses a blood sample, or a sample of spinal fluid to determine the presence of HSV1 and HSV2.
Can you be immune to genital herpes?
No one is immune to genital herpes. Even if the person with herpes hasn't had an outbreak for a long time, it is still possible for them to pass it along to someone else, because it's still dormant in their body.
How do you get genital herpes?
Genital herpes spreads through skin-to-skin contact during vaginal, anal and oral sex. It can spread even if herpes is dormant (no visible sores), though that lowers the chances of transmission.
You can't get herpes from towels or surfaces like toilet seats.
Preventing genital herpes can be difficult because it can affect areas that are not protected by condom use — like the labia, scrotum, upper thigh, and buttocks. Condoms and dental dams still can play a big part in preventing the spread, and are important in minimizing the spread. Getting tested regularly, and avoiding sex with partners who are currently experiencing an outbreak also lessens the chances of contracting herpes.
Is genital herpes curable?
While there is no genital herpes cure, there are medications such as valacyclovir, acyclovir, or famciclovir that make symptoms milder, and make a person with herpes less likely to pass it on to sexual partners.
How can I treat genital herpes?
The most common medications used to treat genital herpes are valacyclovir, acyclovir, and famciclovir. All three work to lessen symptoms. People with more frequent outbreaks may take medication daily. Others only experience outbreaks a few times a year, and take less medication as a result.
How long does a genital herpes outbreak last?
After initial exposure to herpes simplex virus, the timeline for a herpes outbreak is short. Most people experience symptoms within a week, though it can take as long as 12 days for symptoms to appear in some cases. The first outbreak is usually the most severe, and can last 2-3 weeks. As time goes by, the number of outbreaks and their severity lessens.
What is Maple?
With Maple, you can start talking to a doctor about your symptoms in a matter of minutes. We're a healthcare app for fast, convenient 24/7 access to Canadian doctors.
You simply log in, tap a button to request a consultation, and we'll immediately connect you to a doctor via live chat or video. You can visit our How it Works page to learn more.
Our doctors can assess symptoms, and provide treatment, including prescriptions as necessary.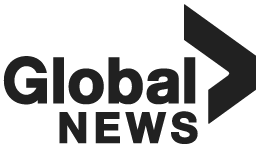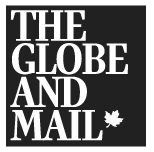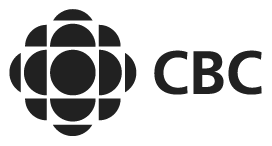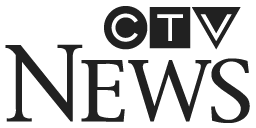 Patients love using Maple
Read our social media reviews, or download the app
The service has been amazing for our family. The doctors are kind, thorough, and ask all the right questions. As a busy family of five, this app has been a life saver
Super impressed with this service. Without a family doctor, it's easy to feel alone with no care. Very thankful to have options.
So fast and efficient. A process that would have ordinarily involved a referral and a six months wait was completed in less than 72 hours. Wholeheartedly recommend Maple.
At 1:30 am, I realized I had a UTI and was desperate for help. I went online and within ten minutes, I had my prescription faxed to my pharmacy. This service gave me peace of mind.
Maple was there for me when other doctors couldn't be. So convenient. Any time, any day. I am grateful for this service.
We needed to see a doctor over the weekend as our pediatrician was not available. Logging into Maple and choosing from a selection of specialties was quick and easy. Excellent service!
Very easy to navigate Maple. It's secure and trusted. Maple has truly gone above and beyond with their app. Highly recommended.
Amazing service! It was great being able to connect with a doctor from the comfort of home late at night.
If it wasn't for this service, I would be clogging up the emergency rooms for a prescription refill. A much needed service in my area.
With my asthma flare-up, I needed a specialist and found one here. The doctor improved my treatment and explained everything in a very clear way.
Maple revolves around your needs and schedule. Start enjoying on demand healthcare that fits your life.