Flatulence treatment, diagnosis & prescriptions
Skip the waiting room! Instantly connect with Canadian doctors for medical care from your phone, tablet or computer - any time, 24/7.
Can a doctor treat flatulence on Maple?
Yes, a doctor on Maple can suggest flatulence treatments that could help reduce excessive flatulence.
The doctor may want to discuss your medical history or regular dietary habits to help pinpoint the causes of your flatulence.
If the doctor believes an underlying condition could be causing your flatulence, they may suggest additional testing in addition to your flatulence diagnosis.
Can I get a prescription on Maple?
Yes, our physicians can prescribe flatulence medications online during your consultation. Once you accept a prescription, you'll have the option to pick it up from any pharmacy or to have it delivered right to your door at no additional cost.
You can visit our How it works page to learn more.
What is flatulence?
Flatulence occurs when swallowed air or gases, resulting from the breakdown of digested foods, builds up in the digestive tract and is released through the anal passage.
Everyone experiences flatulence, and sometimes we even flatulate without knowing it.
In most cases, flatulence is totally normal. In some, it can be the result of more serious underlying conditions.
What are the symptoms of flatulence?
The most common symptoms and signs of flatulence include:
Abdominal or stomach discomfort
Feeling full or bloated
Smelly or loud flatus
Abdominal distension
Rumblings from the stomach or lower abdomen
Passing wind often
These flatulence signs and symptoms are normal, but should be reported to your doctor right away if they become severe, painful, or persistent.
Normal flatulence frequency is 10-20 times per day in healthy individuals.
What causes flatulence?
There are a number of normal, healthy causes of flatulence, such as:
Normal digestion
Intestinal bacteria
Swallowed air
High-fiber foods or supplements
Intolerance of short-chain carbohydrates
Lactose intolerance
Celiac disease
Artificial sweeteners
Carbonated drinks
Foods that produce high levels of gas when digested (such as beans)
These flatulence causes aren't a cause for concern. However, some other conditions can cause flatulence as one of their symptoms. These include:
Gallbladder problems
Gastroenteritis (or other intestinal infections)
Antibiotics
Constipation
Laxatives
Diverticulitis
Ulcerative colitis
Crohn's disease
Pregnancy
Pancreatitis
Premenstrual syndrome
Endometriosis
Some hernias
Hirschsprung disease
Some types of cancer (which cause intestinal blockages)
If the doctor believes one of these other conditions could be what causes your flatulence, they will likely suggest additional testing to check for these underlying conditions.
How is flatulence diagnosed?
Receiving a flatulence diagnosis is fairly simple as flatulence symptoms are common.
However, the doctor may request additional testing on the digestive tract to help determine the exact causes of your flatulence.
Some additional tests they may suggest could include:
Colonoscopy
Sigmoidoscopy
Upper GI series or barium swallow
Blood tests
Stool cultures
Abdominal X-rays
Keeping a food diary and tracking signs of flatulence
How is flatulence treated?
Suggested flatulence treatments will depend on what the doctor believes could be the cause.
Some common flatulence treatments include:
Suggested changes to diet
Over-the-counter flatulence medications
Reducing how much air you're swallowing (through avoiding things like gum and hard candies)
The doctor will likely have you try some over-the-counter solutions, before offering any prescription flatulence medications.
If the doctor believes that your flatulence is being caused by an underlying condition, they'll try to identify the condition causing your flatulence symptoms, and then treat that condition to help reduce your flatulence.
When to see a doctor for flatulence?
You should never be embarrassed to talk to a doctor about flatulence. It's normal and everyone does it.
A doctor on Maple will be happy to talk to you and can suggest simple solutions like dietary changes that could substantially reduce the frequency of your flatulence, without requiring a flatulence prescription.
However, you should definitely talk to your doctor right away, if you begin to experience more severe symptoms alongside flatulence, such as:
Vomiting
Bloody, black, or tarry stools
Greasy, foul-smell stools that float (steatorrhea)
Abdominal, stomach, or intestinal pain that doesn't go away or occurs at night
Constipation
Diarrhea
Weight loss
Symptoms become more severe or changing
Treatments no longer working, which used to be effective
Fever
What is Maple?
With Maple, you can start talking to a doctor about your symptoms in a matter of minutes. We're a healthcare platform for fast, convenient 24/7 access to Canadian doctors.
Simply log in, tap a button to request a consultation, and we'll immediately connect you to a doctor via live chat or video. You can visit our How it works page to learn more.
Our doctors can assess symptoms and provide treatment, including prescriptions as necessary.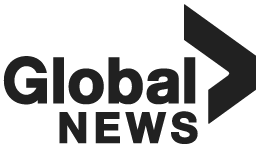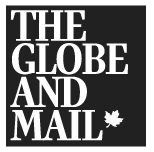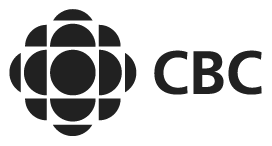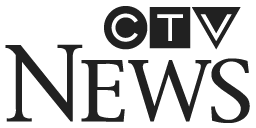 Patients love using Maple
Read our social media reviews, or download the app
The service has been amazing for our family. The doctors are kind, thorough, and ask all the right questions. As a busy family of five, this app has been a life saver
Super impressed with this service. Without a family doctor, it's easy to feel alone with no care. Very thankful to have options.
So fast and efficient. A process that would have ordinarily involved a referral and a six months wait was completed in less than 72 hours. Wholeheartedly recommend Maple.
At 1:30 am, I realized I had a UTI and was desperate for help. I went online and within ten minutes, I had my prescription faxed to my pharmacy. This service gave me peace of mind.
Maple was there for me when other doctors couldn't be. So convenient. Any time, any day. I am grateful for this service.
We needed to see a doctor over the weekend as our pediatrician was not available. Logging into Maple and choosing from a selection of specialties was quick and easy. Excellent service!
Very easy to navigate Maple. It's secure and trusted. Maple has truly gone above and beyond with their app. Highly recommended.
Amazing service! It was great being able to connect with a doctor from the comfort of home late at night.
If it wasn't for this service, I would be clogging up the emergency rooms for a prescription refill. A much needed service in my area.
With my asthma flare-up, I needed a specialist and found one here. The doctor improved my treatment and explained everything in a very clear way.
Maple revolves around your needs and schedule. Start enjoying on demand healthcare that fits your life.