Get a Viagra prescription online.
Are you looking to get Viagra online? You can get your medication prescribed online in minutes and delivered straight to your door. 
Please note all prescriptions are given at the doctor's discretion. An assessment is required to determine if the treatment is right and safe for you. A prescription will only be provided after the doctor has deemed it appropriate.
Get started now
How to get Viagra online in Canada with Maple.
First, choose your symptoms
There's many reasons for why you could be experiencing erectile dysfunction, like stress, anxiety and lack of sleep.
If you don't have employer / insurer coverage, fees may apply since many of our services aren't covered by provincial health plans. This is often because of our use of secure messaging and a national network of doctors and nurse practitioners.
Payment may be required, and will include the prescriptions for Viagra if the doctor deems it necessary.
 For more information on our pricing, click here.
Next, you'll hear from the doctor
Once you've entered your symptoms, a doctor or nurse practitioner will review your case. If they're able to help, your visit will start; if they can't help, you'll be notified before your consultation begins and you won't be charged. You're only charged if you speak with a Maple doctor.
Most often, you'll speak to your doctor or nurse practitioner over text, though they may request audio or video chat if it'll help with your diagnosis.
You'll get a prescription right on Maple, so you can send it to any pharmacy for pickup, or you can have it shipped with free delivery.
In some cases, a prescription won't be recommended by the doctor. They will let you know if this is the case. Doctors may also not be able to prescribe some medications in certain provinces or regions.
Note: Maple is not a pharmaceutical manufacturer, nor are we an online pharmacy. This means you'll need to buy the medication from the pharmacy itself once you have your prescription.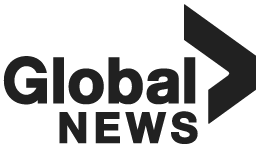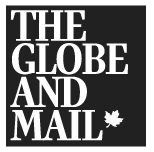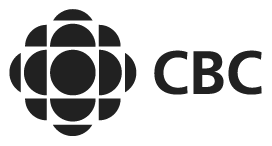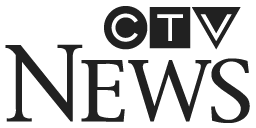 Frequently Asked Questions
What is Viagra and how does it work?
Viagra (sildenafil) is a type of medication used to treat erectile dysfunction. Medication used to treat erectile dysfunction works by increasing the body's blood flow to the penis with sexual stimulation. This improves erectile function, making the penis more firm and likely to be adequate for sexual activity.
What are the uses of Viagra?
Viagra is a drug that is used to treat erectile dysfunction. Erectile dysfunction is the inability to maintain an erection sufficient for satisfying sexual activity. If you think you have erectile dysfunction, speak to a doctor on Maple to find out if you're a candidate to be prescribed Viagra online in Canada.
How to use Viagra?
You can take Viagra as needed, and only once every 24 hours.  It typically takes 30 to 60 minutes for the medication to start working. Viagra comes in different dosages depending on what you and your doctor determine to be most suitable for your needs.
What are the side effects and risks of Viagra?
Common side effects of Viagra include flushing, headache, and nose bleeds. You should always speak to your doctor before taking Viagra — they'll decide whether it's right for you. To learn more about Viagra's side effects, see their official website.
What's the most important information I should know about Viagra?
Do not take Viagra if you take any nitrate medications. Nitrate medications are used to treat chest pain (angina). A sudden drop in blood pressure caused by combining Viagra and these medications can cause you to feel dizzy, faint, or have a heart attack or stroke.
This is why it's always recommended to speak directly with your healthcare provider.
What happens if Viagra is taken regularly by men?
Viagra is considered safe when taken regularly by men, but shouldn't be taken more than once within 24 hours. Doing so can cause side effects such as headache, dizziness, low blood pressure, priapism (a painful erection that can last for hours), and more.
How long does Viagra last after you take it?
Viagra starts to work within 30 to 60 minutes, and can last up to four hours. For a Viagra prescription in Canada, you can speak with a doctor on Maple within minutes. They'll provide a discreet Viagra prescription online, if deemed necessary, that can be sent to the pharmacy of your choice or delivered to your door at no additional cost.
Who should not take Viagra?
You should not take Viagra if you:
Take nitrate medications such as nitroglycerin
Use street drugs called "poppers" such as amyl nitrate or amyl nitrite, and butyl nitrate
Take any medications called guanylate cyclase stimulators such as Adempas (riociguat)
Are allergic to sildenafil, as contained in Viagra, or any of the ingredients in Viagra.
If you think you have erectile dysfunction, speak with a doctor on Maple about being prescribed Viagra online in Canada.
Is Viagra over the counter?
Viagra is not available over the counter because it's a prescription medication. If you believe you need a Viagra prescription, talk to a doctor about whether you could be experiencing erectile dysfunction and if getting erection medication online could be a good solution for you.
Does Viagra expire?
Yes, Viagra does expire. Typically, Viagra is considered expired one year from the time the prescription is dispensed. Five years from the time of manufacturing, Viagra becomes inert and loses all effectiveness.
Taking expired Viagra is not dangerous, as long as the regular dosage is taken. However, like many medications, it becomes less effective after it expires. Therefore, it's not recommended to take expired Viagra, as it's unclear how well it works.
If you have Viagra at home that's expired, you can speak with a doctor online on Maple about how to get a new Viagra prescription.
What is Maple?
Maple connects you with doctors and other healthcare providers online via text, audio, or video. After you log in to your Maple account, you can request an online consultation.
Consultations work similarly to in-person appointments — the doctor can examine you as needed, ask questions about your symptoms, go through your health history, and determine if an online Viagra (sildenafil) prescription is right for you. If they think your condition is more serious, they may tell you to go to a clinic for an in-person, hands-on examination.
Once you talk to a doctor about ED and they prescribe erection medication online, you'll have the option to send the online Viagra prescription to a local pharmacy or you can get your medication delivered within one to two business days at no extra cost.
Doctors can prescribe many medications online.
Get Viagra online with Maple.
Maple revolves around your needs and schedule. Connect with a doctor from anywhere in Canada 24/7.