Cellulitis treatment, diagnosis & prescriptions
Skip the waiting room! Instantly connect with Canadian doctors for medical care from your phone, tablet or computer - any time, 24/7.
Can a doctor treat cellulitis on Maple?
Yes, in most cases a doctor from Maple will be able to offer a cellulitis diagnosis by observing your condition and discussing your symptoms. Once you describe your symptoms and the doctor has had a chance to evaluate your condition, they will recommend a course of treatment, including any necessary prescription
If the doctor believes the cellulitis infection is spreading into your bloodstream, they will request that you visit a clinic to have blood tests done.
Can I get a prescription on Maple?
Yes, our physicians can prescribe medications online during your consultation. Once you accept a prescription, you'll have the option to pick it up from any pharmacy or to have it delivered right to your door at no additional cost.
You can visit our How it Works page to learn more.
What is cellulitis?
Cellulitis is a common bacterial infection of the skin, or the soft tissues beneath the skin. Bacteria enter through breaks in the skin and begin to multiply and spread. This leads to an infection, which can become serious if left untreated.
While this is most frequently seen in hands, feet, arms and legs, cellulitis can occur in most other areas, including facial cellulitis.
What are the symptoms of cellulitis?
Common cellulitis symptoms include:
Pain or tenderness
Redness
Inflammation
Warmth
Red spots or blisters
Fever or chills
Blisters
Leaking clear or yellow fluid, or pus
What causes cellulitis?
Typically, cellulitis is caused by an injury that results in a tear in the skin where bacteria are able to enter your body.
Other common cellulitis causes include:
Foreign objects lodged in the skin
Post-surgery infections
Bone infections from exposure due to serious injury
Long-term skin conditions (psoriasis, eczema, etc.)
How is cellulitis treated?
In minor infections, a doctor from Maple may suggest resting the area, elevating the infected area to reduce swelling and discomfort, or taking over-the-counter pain relievers (such as acetaminophen or ibuprofen) to help manage fever and pain.
If the doctor believes the infection is becoming serious, or you're experiencing recurrent cellulitis, they may suggest a prescription antibiotic to help stop the infection. These are typically given in 7-14 days courses.
Always take a full course of antibiotics if they are prescribed to you, even if you start to feel better after a few days, to prevent the infection from returning.
Does cellulitis itch?
Yes. While it's not of the common cellulitis symptoms, in some cases where blisters or pimples form over the infection, the skin can become irritated and itchy.
How can cellulitis be prevented?
Preventing a cellulitis infection can be managed by taking steps both before there are tears in the skin where bacteria can enter, and after a tear has formed.
Before an injury has occurred, you can help prevent cellulitis by:
Practicing good hygiene, washing all high-risk areas regularly with antibacterial soap and water
Wearing properly fitting shoes and socks, to avoid chafing and blisters
Wearing protective gloves while using knives or sharp tools
Not walking around barefoot outdoors
If a tear has already occurred in your skin, you can prevent cellulitis by:
Cleaning the wound daily with soap and water
Keeping the wound wrapped with a clean bandage
Changing bandages at least once a day
Applying protective antibacterial creams or ointments
Watching for signs of infection and seeking medical attention if you believe the wound is infected
Is cellulitis contagious?
No, cellulitis is not contagious. It's typically not spread from person to person.
While it is a bacterial infection, because it's an infection of the soft tissues in the deeper layers of skin, the top layer of skin (epidermis) provides a cover over the infection.
What is Maple?
With Maple, you can start talking to a doctor about your symptoms in a matter of minutes. We're a healthcare app for fast, convenient 24/7 access to Canadian doctors.
You simply log in, tap a button to request a consultation, and we'll immediately connect you to a doctor via live chat or video. You can visit our How it Works page to learn more.
Our doctors can assess symptoms, and provide treatment, including prescriptions as necessary.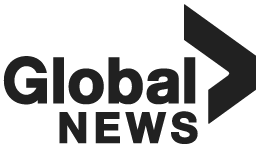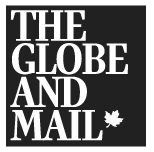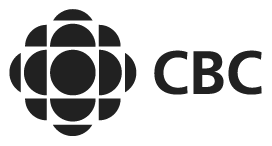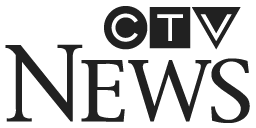 Patients love using Maple
Read our social media reviews, or download the app
Saves a lot of time compared to sitting in a doctor's office!
Legitimate and just as described, with fabulous doctors. Totally fills the late-night worry gap!
Not having to endure a long wait at a walk in clinic is fabulous. Especially since I have twin pre-schoolers to contend with.
The service is so quick and professional and saves hours spent in a walk-in-clinic. This is a game changer for busy moms and I recommend it to everyone!
Instead of my husband having to drag both kids to the hospital or walk in alone he was able to see a doctor right away and get a prescription faxed to our local pharmacy.
Our family has used this service twice so far and it has been amazing. Both doctors were friendly, compassionate and you never feel rushed.
Was concerned I wouldn't be able to see a doctor without an appointment. I installed the Maple app, spoke to a doctor and had my prescription in under 30 min.
I used Maple for the first time today. It was quick and easy, took less than ten minutes including connecting time and the doctor was professional and friendly. 
LOVE This service. Not only do you have a doctor within seconds but they are professional and knowledgable.
Absolutely blown away. It was SO easy to use. No wait time getting connected with a doctor. Getting the prescription faxed to the pharmacy made it a seamless process.
Maple revolves around your needs and schedule. Start enjoying on demand healthcare that fits your life.