Irritable Bowel Syndrome (IBS) treatment, diagnosis & prescriptions.
Skip the waiting room! Instantly connect with Canadian doctors for medical care from your phone, tablet or computer - any time, 24/7.
Can I talk to a doctor on Maple about my irritable bowel syndrome?
Yes. In most cases, a doctor on Maple can help you manage a previously diagnosed case of irritable bowel syndrome. Once you describe your symptoms to the doctor, they'll be able to provide advice, write necessary prescriptions, and recommend an appropriate course of treatment.
If the doctor suspects you have a more serious problem, they may suggest for you to go to a clinic for a thorough physical examination.
Can I get a prescription on Maple?
Yes, our physicians can prescribe medications online during your consultation. Once you accept a prescription, you'll have the option to pick it up from any pharmacy or to have it delivered right to your door at no additional cost.
You can visit our How it Works page to learn more.
What is irritable bowel syndrome?
Irritable bowel syndrome (IBS) affects the intestines. It's a chronic condition that needs to be managed, as it causes symptoms that can negatively affect your quality of life.
What are the symptoms of irritable bowel syndrome?
Symptoms of irritable bowel syndrome can include:
Abdominal pain, cramping or bloating that is typically relieved by passing a bowel movement

Excess gas

Diarrhea or constipation (sometimes alternating)

Mucus in the stool
IBS can come in episodes, so someone suffering from IBS may experience periods that are relatively symptom-free.
What causes irritable bowel syndrome?
The exact cause of IBS isn't known. Contributing factors include muscle contractions in the intestine that may be too strong or too weak, abnormalities in the nervous system, poor coordination between the brain and the gut, inflammation of the intestines, severe infection, and changes in the bacteria in the gut (microflora).
What food triggers irritable bowel syndrome?
While there are a number of things that can trigger IBS, such as stress and hormones, some foods do make symptoms worse (although they are not necessarily tied to an allergy). Foods such as wheat and dairy products, citrus, beans, cabbage, caffeine, processed foods, and carbonated drinks.
How is IBS treated?
IBS treatment is mainly focused on relieving symptoms to improve your quality of life. Most symptoms can be controlled by managing stress and making changes in your diet and lifestyle, avoiding trigger foods, eating high-fibre foods, drinking plenty of fluids, getting plenty of sleep, and exercising regularly. You may want to discuss dietary changes with a dietician.
Your doctor may also suggest certain medications, such as:
Fibre supplements or laxatives

Anti-diarrheal medications

Anticholinergic medications, which relieve painful bowel spasms

Tricyclic antidepressants, which can inhibit the neurons that control the intestines

SSRI antidepressants, to treat depression related to symptoms

Pain medications

There are a few medications specifically for IBS, when all of the above don't work, such as alosetron, eluxadoline, rifaximin, lubiprostone, and linaclotide
What is Maple?
With Maple, you can start talking to a doctor about your symptoms in a matter of minutes. We're a healthcare app for fast, convenient 24/7 access to Canadian doctors.
You simply log in, tap a button to request a consultation, and we'll immediately connect you to a doctor via live chat or video. You can visit our How it Works page to learn more.
Our doctors can assess symptoms, and provide treatment, including prescriptions as necessary. We also offer a number of specialities, including diabetes nurse educators.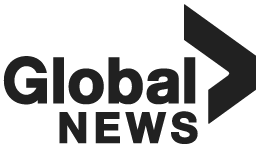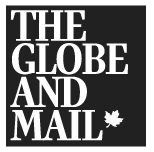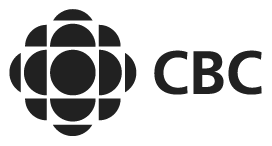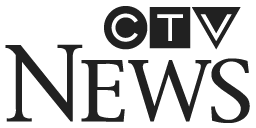 Patients love using Maple
Read our social media reviews, or download the app
Saves a lot of time compared to sitting in a doctor's office!
Legitimate and just as described, with fabulous doctors. Totally fills the late-night worry gap!
Not having to endure a long wait at a walk in clinic is fabulous. Especially since I have twin pre-schoolers to contend with.
The service is so quick and professional and saves hours spent in a walk-in-clinic. This is a game changer for busy moms and I recommend it to everyone!
Instead of my husband having to drag both kids to the hospital or walk in alone he was able to see a doctor right away and get a prescription faxed to our local pharmacy.
Our family has used this service twice so far and it has been amazing. Both doctors were friendly, compassionate and you never feel rushed.
Was concerned I wouldn't be able to see a doctor without an appointment. I installed the Maple app, spoke to a doctor and had my prescription in under 30 min.
I used Maple for the first time today. It was quick and easy, took less than ten minutes including connecting time and the doctor was professional and friendly. 
LOVE This service. Not only do you have a doctor within seconds but they are professional and knowledgable.
Absolutely blown away. It was SO easy to use. No wait time getting connected with a doctor. Getting the prescription faxed to the pharmacy made it a seamless process.
Maple revolves around your needs and schedule. Start enjoying on demand healthcare that fits your life.