Please note prescriptions are only available in Canada and given at the doctor's discretion.
Fever treatment, diagnosis & prescriptions
Skip the waiting room! Instantly connect with Canadian doctors for medical care from your phone, tablet or computer - any time, 24/7.
Can a doctor treat fever on Maple?
In most cases, a Maple doctor can diagnose you or your child's fever online by asking about symptoms, conditions, medication consumed, and/or if you or your child recently travelled to an area that poses a high infection.
Once you describe your symptoms and answer the doctor's questions, they may then examine you or your child over video. In many cases, they will be able to diagnose and prescribe appropriate medication. 
If the doctor suspects you or your child have a more serious problem, they may suggest you go to a clinic for a thorough in-person physical examination.
Can I get a prescription on Maple?
Yes, our physicians can prescribe medications online during your consultation. Once you accept a prescription, you'll have the option to pick it up from any pharmacy or we'll deliver it right to your door at no additional cost.
What is a fever?
A fever is defined as a temporary increase in your body temperature, to levels greater than 38 degrees celsius or 100 degrees fahrenheit. Fevers are most often due to an infection, and are part of your body's natural defence systems kicking in.
A fever is triggered when the hypothalamus (the section of the brain that controls body temperature) increase the body's temperature. Infections (like a cold or sinus infection) typically induce a fever, but fevers can also be caused by conditions other than infections.
Common causes of a fever include:
Bacterial infections
Cancer
Conditions that cause inflammation
Ear, lung, skin, throat, bladder, or kidney infections
Gastroenteritis (inflammation of the stomach or intestines resulting from a bacterial or viral infection)
Heat exhaustion
Side effects of drugs
Vaccines
Viruses
Less common causes of a fever include:
Autoimmune diseases
Blood clots
Hormone disorders
Illegal drugs like amphetamines and cocaine
What are the symptoms of a fever?
Chills and shivering
Dehydration
General weakness
Headache
Irritability
Loss of appetite
Muscle aches
Sweating
Treatment for a fever depends on the cause. Consult with a physician on the best treatment option for you.
Common treatment options include taking over the counter drugs such as Acetaminophen (Tylenol),  Aleve – Naproxen or Ibuprofen (Advil, Motrin, etc.).
When should I see a doctor about a fever?
Fevers in adults usually go away on their own, and don't typically require urgent medical attention.
You should see a doctor if:
Your body temperature is 39°C or above
You have a severe headache
You have unusual sensitivity to bright light

You have a stiff neck or pain when you

tuck your chin to your chest

You experience mental confusion

You are persistently vomiting

You have chest pain or difficulty breathing

You get abdominal pain or pain when urinating

You experience convulsions or seizures
What should I do if my infant or child has a fever?
Children between the age of 6 months and 5 years are at risk for experiencing seizures as a result of a fever. You should see a doctor right away if your child has a fever above 39°C or if your child experiences any seizure activity with their fever.
Fever is an emergency in infants under the age of three months. For this age group, you should proceed to the ER for any temperature above 38°C. 
Get in touch with a doctor if:
Your child is younger than age 2 and has a fever that lasts longer than a day
Your child is older than 2 and has a fever lasting longer than 3 days
You should also seek medical attention if your child's fever is accompanied by:
Cough
Diarrhea
Ear Pain
Fussiness
Lethargy
Poor appetite
Sore throat
Vomiting
What is Maple?
With Maple, you can start talking to a doctor about your symptoms in a matter of minutes. We're a healthcare app for fast, convenient 24/7 access to Canadian doctors.
You simply log in, tap a button to request a consultation, and we'll immediately connect you to a doctor via live chat or video.
Our doctors can assess symptoms, and provide treatment, including prescriptions as necessary.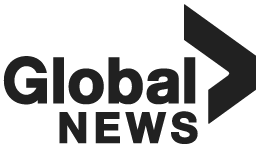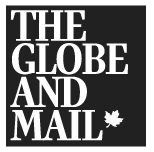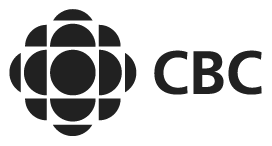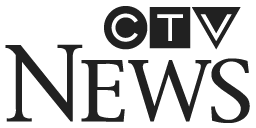 Patients love using Maple
Read our social media reviews, or download the app
The service has been amazing for our family. The doctors are kind, thorough, and ask all the right questions. As a busy family of five, this app has been a life saver
Super impressed with this service. Without a family doctor, it's easy to feel alone with no care. Very thankful to have options.
So fast and efficient. A process that would have ordinarily involved a referral and a six months wait was completed in less than 72 hours. Wholeheartedly recommend Maple.
At 1:30 am, I realized I had a UTI and was desperate for help. I went online and within ten minutes, I had my prescription faxed to my pharmacy. This service gave me peace of mind.
Maple was there for me when other doctors couldn't be. So convenient. Any time, any day. I am grateful for this service.
We needed to see a doctor over the weekend as our pediatrician was not available. Logging into Maple and choosing from a selection of specialties was quick and easy. Excellent service!
Very easy to navigate Maple. It's secure and trusted. Maple has truly gone above and beyond with their app. Highly recommended.
Amazing service! It was great being able to connect with a doctor from the comfort of home late at night.
If it wasn't for this service, I would be clogging up the emergency rooms for a prescription refill. A much needed service in my area.
With my asthma flare-up, I needed a specialist and found one here. The doctor improved my treatment and explained everything in a very clear way.
Maple revolves around your needs and schedule. Start enjoying on demand healthcare that fits your life.