Please note prescriptions are only available in Canada and given at the doctor's discretion.
Plantar fasciitis treatment, diagnosis & prescriptions
Skip the waiting room! Instantly connect with Canadian doctors for medical care from your phone, tablet or computer - any time, 24/7.
Can I talk to a doctor on Maple about my plantar fasciitis?
Yes, you can. The healthcare provider will want to discuss your medical history and the symptoms or signs of plantar fasciitis you're experiencing. They'll also likely want to complete a physical exam before offering a plantar fasciitis diagnosis.
Once you have a diagnosis for plantar fasciitis, the healthcare provider can suggest appropriate plantar fasciitis treatments, depending on the severity of your condition.
Can I get a prescription on Maple?
Yes, our physicians can prescribe medications for plantar fasciitis online during your consultation. Once you accept a prescription for plantar fasciitis, you'll have the option to pick it up from any pharmacy or to have it delivered right to your door at no additional cost.
What is plantar fasciitis?
Plantar fasciitis is the name for inflammation of the thick band of tissue that runs across the bottom of the foot. This tissue, also known as the plantar fascia, connects the heel bone to the toes.
This is one of the most common causes of heel pain, especially in middle aged people or people who are on their feet a lot.
What are the symptoms of plantar fasciitis?
The most common symptom or sign of plantar fasciitis is a sharp stabbing pain in the heel of the foot. It can occur in one foot or in both.
This pain is particularly bad during the first few steps after waking up in the morning. It may get better after a few steps are taken, or it may get worse as the day goes on.
People experiencing signs of plantar fasciitis may notice that the pain worsens when climbing stairs, or after standing for an extended period of time.
Pain is usually worse after exercising, rather than while performing physical activities.
What causes plantar fasciitis?
Plantar fasciitis is caused by straining the ligament that supports the arch of your foot, which is shaped like a bowstring.
When tension and stress become too strong, it can cause small tears in the ligament. Repeated tears or stretches can inflame or irritate the plantar fascia, causing plantar fasciitis.
However, in many cases, the direct cause of plantar fasciitis is unknown.
Certain factors can increase your risk of experiencing plantar fasciitis symptoms, including:
Foot mechanics (flat feet, high arch, etc.)
Obesity
Certain types of exercise (ballet, running – sudden increase in distance)
Age (most common between ages 40 and 60, or younger in runners)
Occupations or pastimes that require long periods of standing
Worn out or improperly fitting shoes
Feet roll inwards when walking
Tight achilles tendons or calf muscles
How is plantar fasciitis diagnosed?
Normally, a healthcare provider will be able to offer a plantar fasciitis diagnosis after evaluating your medical history and performing a physical examination.
Most of the time, no imaging tests are needed. However, in some rare cases, the healthcare provider may suggest an X-ray or MRI to confirm your plantar fasciitis diagnosis and rule out alternative causes.
Once the healthcare provider can provide a diagnosis, they'll be able to suggest appropriate plantar fasciitis treatments, based on the severity of your condition.
How is plantar fasciitis treated?
The type of plantar fasciitis treatments the doctor suggests could vary depending on the person, and the severity of their condition.
There are some therapies the healthcare provider may suggest as plantar fasciitis treatments, including:
Rest and ice
Stretching of the calf and plantar fascia (can be done at home)
Avoiding use of flat shoes or walking barefoot
Using heel cup inserts (gel, prefabricated)
Short course of non-steroidal anti-inflammatory drugs (2-3 weeks)
Injection of glucocorticoid and local anesthetic
Physical therapy
Reduction in aggravating activities (dancing, running, jumping, etc.)
Steroid injections
In some cases, the healthcare provider may suggest prescription plantar fasciitis medications to help relieve or reduce pain.
If several months after plantar fasciitis treatments aren't helping your plantar fasciitis symptoms, the healthcare provider could suggest an alternative treatment, such as:
Ultrasonic tissue repair
Surgery
These alternative treatments are less common, and would only be attempted after exhausting other treatment options.
When to see a doctor for plantar fasciitis?
If you've been getting unexplained pains in your heel, you should consider talking to a healthcare provider. You could be showing signs of plantar fasciitis.
The healthcare provider will be able to assess your condition, provide a plantar fasciitis diagnosis, as well as any treatments you might need. This includes any prescription plantar fasciitis medications that may be recommended to ease your pain.
A healthcare provider from Maple can help you find solutions for your pain symptoms, so you can get back to enjoying life.
What is Maple?
With Maple, you can start talking to a healthcare provider about your symptoms in a matter of minutes. We're a healthcare app for fast, convenient 24/7 access to Canadian doctors.
You simply log in, tap a button to request a consultation, and we'll immediately connect you to a doctor via live chat or video. You can visit our How it Works page to learn more.
Our healthcare team can assess symptoms, and provide treatment, including prescriptions as necessary.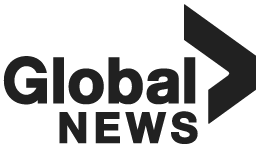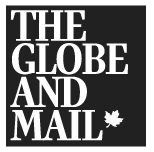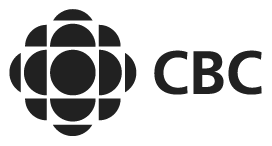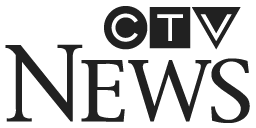 Patients love using Maple
Read our social media reviews, or download the app
The service has been amazing for our family. The doctors are kind, thorough, and ask all the right questions. As a busy family of five, this app has been a life saver
Super impressed with this service. Without a family doctor, it's easy to feel alone with no care. Very thankful to have options.
So fast and efficient. A process that would have ordinarily involved a referral and a six months wait was completed in less than 72 hours. Wholeheartedly recommend Maple.
At 1:30 am, I realized I had a UTI and was desperate for help. I went online and within ten minutes, I had my prescription faxed to my pharmacy. This service gave me peace of mind.
Maple was there for me when other doctors couldn't be. So convenient. Any time, any day. I am grateful for this service.
We needed to see a doctor over the weekend as our pediatrician was not available. Logging into Maple and choosing from a selection of specialties was quick and easy. Excellent service!
Very easy to navigate Maple. It's secure and trusted. Maple has truly gone above and beyond with their app. Highly recommended.
Amazing service! It was great being able to connect with a doctor from the comfort of home late at night.
If it wasn't for this service, I would be clogging up the emergency rooms for a prescription refill. A much needed service in my area.
With my asthma flare-up, I needed a specialist and found one here. The doctor improved my treatment and explained everything in a very clear way.
Maple revolves around your needs and schedule. Start enjoying on demand healthcare that fits your life.