Get an endocrinologist consultation online in Canada without a referral
Want to see an endocrinologist without a referral? If you struggle with hormone and thyroid issues, diabetes, high cholesterol, or PCOS an endocrinologist on Maple can help you in 24 hours or less — from your phone, tablet or computer.
Available in British Columbia, Ontario and Newfoundland and Labrador. Coming soon to other provinces.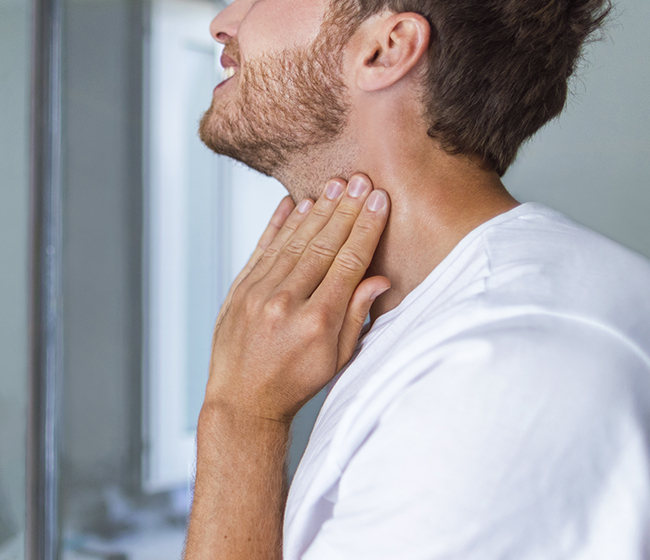 Seeing an endocrinologist on Maple is easy
First, choose a topic to discuss
No appointment necessary. Simply enter your symptoms and attach any relevant files or images. Your request will be securely sent to a Canadian-licensed endocrinologist and you'll hear back in 24 hours or less.
Visits aren't covered under provincial health plans as they're conducted primarily by secure messaging and often connect you with out-of-province endocrinologists. Visits include the applicable diagnosis and any necessary treatment plans or prescriptions.
Next, you'll be matched with an endocrinologist
The matching process typically takes several hours — a response is guaranteed in 24 hours or less.
The endocrinologist will review your request, and work with you to reach a diagnosis and treatment plan. If the specialist can't help you on Maple, you won't be charged for your consultation.
Start your online endocrinologist visit
The endocrinologist will review your case with you, and provide you with a diagnosis and treatment plan as needed, including any necessary prescriptions that they feel are appropriate — with the exception of controlled medications such as narcotics.
Once you accept a prescription, you'll have the option to pick it up from any pharmacy or we'll deliver it right to your door at no additional cost.
They may also recommend and order any necessary lab work and tests right on Maple.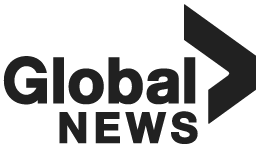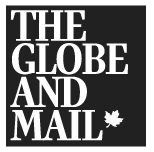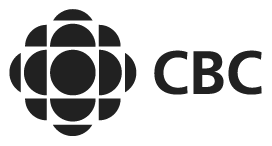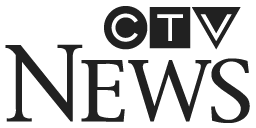 Frequently Asked Questions
What is an endocrinologist?
An endocrinologist is a licensed doctor who specializes in the treatment of many hormone-related conditions such as thyroid issues, diabetes, and select fertility concerns.
To find out if an endocrinologist can help you, simply submit a request and you'll hear back in 24 hours or less. If your request is not suitable for online diagnosis and treatment, the endocrinologist will let you know, and you won't be charged.
What can an online endocrinologist treat?
Endocrinologists are qualified to diagnose and treat conditions like diabetes, thyroid disorders and diseases, autoimmune endocrine diseases, infertility, growth issues, metabolic disorders, osteoporosis, some cancers, and disorders in the hormone-producing adrenal glands and pituitary glands.
All endocrinologists on Maple are accredited by the Royal College of Physicians and Surgeons, and practice right here in Canada. Some common endocrine issues that they can treat include:
Diabetes - A chronic health condition that affects how your body turns food into energy, caused by issues with the hormone insulin. It can lead to having dangerously high blood sugar levels.
Thyroid problems - can involve too much or too little of different types of hormones produced in the thyroid. Other related issues can include enlarged thyroid gland (goiter), or thyroid nodules.
Adrenal gland issues - Hormones produced in the adrenal glands include cortisol, adrenaline and aldosterone. Production that is too high or too low can result in adrenal disorders that affect the way your body functions.
Pituitary gland problems - Overactivity and underactivity of the pituitary gland can cause a range of conditions, including those that affect sexual development, thyroid function, growth, skin pigmentation and adrenal function.
PCOS (Polycystic Ovary Syndrome)/menstrual problems - a common hormonal disorder in women of childbearing age. Women with PCOS may not ovulate, have high levels of androgens, or have small cysts on the ovaries. PCOS can cause missed or irregular menstrual periods, excess hair growth, acne, infertility, and weight gain.
Hypogonadism or Low testosterone - symptoms vary depending on timing of the condition. If it occurs during pregnancy, it may result in impaired growth of the external sex organs. If it develops in childhood, the child may fail to go through complete puberty. If it occurs after puberty, low energy or low libido can present as early symptoms. In chronic cases, sexual hair, bone and muscle mass can reduce. An endocrinologist can help regulate the condition with a variety of treatments.
Osteoporosis - a condition that results in the loss of bone mass, resulting in abnormal bone structure and an increased risk of fracture.
High lipids/cholesterol - a condition that results in elevated bad cholesterol levels, or low levels of good cholesterol. This is an important risk factor for coronary heart disease and stroke. An endocrinologist can prescribe medications that can help with lowering cholesterol and lipid levels.
You can get online prescriptions if they're ​​deemed necessary by the doctor.
Kindly note that if the doctors aren't able to help you on Maple, they'll let you know ahead of time and you won't be charged for the consultation fee.
Do I need a referral for the endocrinologist on Maple?
No. Unlike an in-person visit, you don't need a referral to see an endocrinologist on Maple.
Knowing when to see an endocrinologist can sometimes be tricky. If your request isn't suitable for online diagnosis and treatment, the endocrinologist will let you know and you won't be charged.
What is the thyroid gland and what is it responsible for?
The thyroid is a small butterfly-shaped gland at the base of the neck.Thyroid hormones affect many vital body functions, such as the heart rate, the rate at which calories are burned, skin maintenance, growth, heat production, brain development, fertility, and digestion.. Its correct functioning depends on a good supply of iodine from the diet.
Does an endocrinologist check hormone levels?
If you've recently had lab work or tests done, the endocrinologist can certainly review and discuss the results with you. However, the endocrinologist can also order lab or blood work for you right on Maple depending on your needs.
An endocrinologist can also request tests to measure how well your endocrine system is functioning. This could include levels of thyroid hormones, such as triiodothyronine (T3), thyroxine (T4), and thyroid stimulating hormone (TSH). They may also refer you to a specialty endocrine clinic for diabetes, thyroid, and hormone management.
To find out if an endocrinologist can help you, simply submit a request and you'll hear back in 24 hours or less. If your request is not suitable for online diagnosis and treatment, the endocrinologist will let you know, and you won't be charged.
Can an endocrinologist help with female sexual health issues?
Yes. If you're experiencing menstrual cycle changes related to thyroid or if you're concerned about thyroid and PCOS symptoms, an endocrinologist may be able to help. An endocrinologist can provide additional support and care that can make a big difference for your health and well-being.
What are the symptoms of thyroid problems?
Symptoms of an overactive thyroid (hyperthyroidism) include:
Anxiety, irritability, and nervousness
Difficulty sleeping
Weight loss
An enlarged thyroid gland or goiter
Muscle weakness and tremors
Irregular menstrual periods or your menstrual cycle stopping
Sensitivity to heat
Vision problems or eye irritation
Symptoms of an underactive thyroid (hypothyroidism) include:
Fatigue (feeling tired)
Weight gain
Forgetfulness
Irregular menstrual cycles
Dry and coarse hair
Hoarse voice
Low tolerance to cold temperatures
How does thyroid affect metabolism?
Thyroid hormones influence your metabolism in many different ways. For example, thyroid hormones help your body burn fat and stimulate the production of glucose, which provides you with more energy. Thyroid hormones also control your body's internal temperature, which protects your organs from temperatures that are too hot or cold. For women, thyroid hormones also help maintain a regular menstrual cycle.
Is high cholesterol an endocrine disorder?
Some endocrine diseases are associated with high cholesterol or high triglycerides, which is why it can be helpful for adults with endocrine disorders to speak with an endocrinologist about getting tested for high cholesterol to evaluate their risk of heart attack or stroke.
Do endocrinologists treat low testosterone?
If male hormone levels are very low, an endocrinologist can provide a personalized treatment plan to help increase sexual function, sense of well-being, muscle mass and strength, and bone mineral density. The goal of treatment should be to achieve testosterone levels in the normal range.
Can medications be prescribed by an endocrinologist?
Depending on the patient's health needs, an endocrinologist can prescribe a wide range of medications, including anti-androgen medications, selective estrogen receptor modulators (SERMs), birth control, hormone therapy (estrogen/progesterone/glucocorticoids/testosterone) or medications like denosumab, bisphosphonates, romosozumab, metformin, flibanserin (Addy), bremelanotide, eflornithine, levothyroxine, or Armour Thyroid.
See an endocrinologist (hormone specialist) in Canada without a referral
An endocrinologist can help you with metabolic disorders, hormone and thyroid issues, diabetes, high cholesterol and PCOS. Connect online in 24 hours or less.