Herpes treatment, diagnosis & prescriptions
Skip the waiting room! Instantly connect with Canadian doctors for medical care from your phone, tablet or computer - any time, 24/7.
Can a doctor treat herpes on Maple?
Yes, a doctor on Maple can offer herpes treatment options.
However, before offering a herpes diagnosis, the doctor will likely want to have some additional lab tests performed to confirm the presence of the herpes simplex virus and rule out other possible causes of your symptoms.
Can I get a prescription on Maple?
Yes, our physicians can prescribe herpes medications online during your consultation. Once you accept a prescription, you'll have the option to pick it up from any pharmacy or to have it delivered to your door at no additional cost.
You can visit our How it works page to learn more.
What is herpes?
Herpes, also called the herpes simplex virus, HSV or genital herpes, is what most people think about when they hear herpes.
About one-fifth of all people over the age of 12 in North America have the HSV-2 virus, while experts estimate between 50%-80% of adults may have HSV-1 (also known as oral herpes). Most don't even know they have it.
There are two types of this virus (HSV-1 and HSV-2), and there are eight total types of herpesviruses that can affect humans:
HSV-1
HSV-2
Varicella-zoster virus
Cytomegalovirus
Epstein-Barr virus
Human herpesvirus 6 (Variants A & B)
Human herpesvirus 7
Human herpesvirus 8 (or Kaposi's sarcoma virus)
These other forms of herpesviruses are far rarer than the herpes simplex viruses. The information in this questionnaire will focus exclusively on the herpes simplex viruses (HSV-1 and HSV-2).
What are the symptoms of herpes?
Most people that are infected with HSV don't know that they have it, because they don't have any herpes signs or symptoms, or they're extremely mild.
However, absence of herpes symptoms doesn't mean the virus isn't present. Moreover, symptoms can appear in as little as two days after exposure to the virus, or lay dormant for months or years.
Some people will contract HSV-1 or HSV-2 in their lifetime, but never realize they have it because they have no herpes symptoms.
When the first episode of herpes occurs, it could present systemic symptoms, such as:
Malaise
Fever
Myalgia (muscle aches)
Headache
Dysuria (painful urination)
Localized pain and itching
Swollen lymph nodes
The most common recurring herpes signs and symptoms include:
Pain or itching around the mouth or genitals
Ulcers (also known as cold sores)
Tiny white blisters or small red bumps
Scabbing (once ulcers begin to heal)
These symptoms most often occur in specific areas for both sexes, such as:
Thighs and buttocks
Mouth or lips
Anus
In the urethra
For men, the penis and scrotum could also show signs of herpes.
In women, the vaginal area and external genitals may experience herpes symptoms, as well as internally at the cervix.
What causes herpes?
The herpes simplex virus causes herpes in both of these forms.
Intimate contact with someone who's infected with either HSV-1 or HSV-2 causes herpes to spread from one person to another. These can be transmitted in specific ways, depending on which variant the host is carrying.
Kissing a partner or skin-to-skin contact is the most common way for HSV-1 to spread, and this form causes herpes symptoms around the mouth and lips. Although, this form can be spread to the genital areas through various methods of oral sex. This form is less recurrent than HSV-2.
HSV-2 is the type of herpes simplex virus most often associated with genital herpes. Vaginal sex, anal sex, and skin-to-skin contact cause this herpes virus to spread, and this form is extremely contagious, especially during flare-ups.
How is herpes diagnosed?
While it's possible to get a herpes diagnosis by observing your symptoms, the doctor will most likely suggest having additional testing done to confirm the presence before offering a herpes prescription.
Additional testing could include:
Blood tests
Viral cultures (using tissue samples from the affected area)
Polymerase chain reaction (PCR) test (using DNA from your blood, tissue, or spinal fluid)
How is herpes treated?
At this time, there is no cure for either form of herpes simplex virus. This can make herpes treatments difficult, depending on the severity of the herpes symptoms.
However, once you've received a herpes diagnosis, the doctor may offer a herpes prescription to assist with managing unpleasant or painful symptoms.
The most common herpes medications used are antivirals, such as:
Valacyclovir (Valtrex)
Acyclovir (Zovirax)
Famciclovir (Famvir)
These herpes medications may help alleviate some symptoms or speed up the healing process. However, they won't stop the virus from spreading to others.
You should avoid having sexual contact with your partner if either of you is experiencing an outbreak. Doing so will increase the unaffected person's risks of experiencing an outbreak themselves.
When to see a doctor for herpes?
If you're experiencing signs of herpes, it would be a good idea to speak to your doctor so that you can educate yourself on how to manage your herpes symptoms and minimize spreading it to others.
Consider your recent sexual history ahead of speaking with your doctor, especially if you've recently started a sexual relationship with a new partner or multiple partners.
Generally, if you begin to experience genital pain, sores, or unusual discharge, it's a good idea to talk to your doctor, so that they can determine whether you might require herpes treatment options and so you can minimize affecting others with the condition.
What is Maple?
With Maple, you can start talking to a doctor about your symptoms in a matter of minutes. We're a healthcare platform for fast, convenient 24/7 access to Canadian doctors.
Simply log in, tap a button to request a consultation, and we'll immediately connect you to a doctor via live chat or video. You can visit our How it works page to learn more.
Our doctors can assess symptoms and provide treatment, including prescriptions as necessary.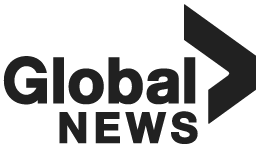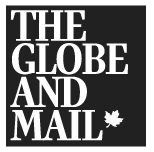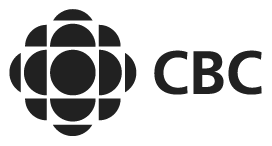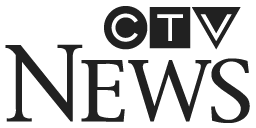 Patients love using Maple
Read our social media reviews, or download the app
The service has been amazing for our family. The doctors are kind, thorough, and ask all the right questions. As a busy family of five, this app has been a life saver
Super impressed with this service. Without a family doctor, it's easy to feel alone with no care. Very thankful to have options.
So fast and efficient. A process that would have ordinarily involved a referral and a six months wait was completed in less than 72 hours. Wholeheartedly recommend Maple.
At 1:30 am, I realized I had a UTI and was desperate for help. I went online and within ten minutes, I had my prescription faxed to my pharmacy. This service gave me peace of mind.
Maple was there for me when other doctors couldn't be. So convenient. Any time, any day. I am grateful for this service.
We needed to see a doctor over the weekend as our pediatrician was not available. Logging into Maple and choosing from a selection of specialties was quick and easy. Excellent service!
Very easy to navigate Maple. It's secure and trusted. Maple has truly gone above and beyond with their app. Highly recommended.
Amazing service! It was great being able to connect with a doctor from the comfort of home late at night.
If it wasn't for this service, I would be clogging up the emergency rooms for a prescription refill. A much needed service in my area.
With my asthma flare-up, I needed a specialist and found one here. The doctor improved my treatment and explained everything in a very clear way.
Maple revolves around your needs and schedule. Start enjoying on demand healthcare that fits your life.