Croup treatment, diagnosis & prescriptions
Skip the waiting room! Instantly connect with Canadian doctors for medical care from your phone, tablet or computer - any time, 24/7.
Can a doctor treat croup on Maple?
Yes. In most cases, doctors on Maple will be able to diagnose croup by listening to the characteristic barking cough, observing the child's breathing and discussing noticeable symptoms.
If the doctor believes your child has the virus, they will recommend an appropriate course of croup treatment based on the severity of the symptoms.
Can I get a prescription on Maple?
Yes, our physicians can prescribe medications online during your consultation. Once you accept a prescription, you'll have the option to pick it up from any pharmacy or to have it delivered right to your door at no additional cost.
You can visit our How it Works page to learn more.
What is croup?
Croup is a viral infection, usually found in infants and children under 5 years old. It frequently begins as a common cold.
Typically, once the infection progresses far enough, croup can cause swelling around the vocal cords, within the windpipe and in the breathing tubes leading to the lungs.
These result in difficulty breathing, as well as the recognizable harsh cough associated with the virus.
What are the symptoms of croup?
Croup symptoms include:
A loud barking cough (which is made worse when the child cries or becomes agitated)
Laboured or noisy breathing
Hoarse sounding voice
Fever
Congestion
Runny nose and sneezing
What causes croup?
Croup causes can usually be traced back to parainfluenza and adenovirus viruses (common cold viruses), or Respiratory Syncytial Virus (the most common germ affecting young children).
In some cases, the virus could also be caused by allergies, bacterial infections, exposure to inhaled irritants and measles.
Is croup contagious?
Yes, croup is contagious. Because it is a virus, it can be spread by inhaling tiny infected droplets when someone with croup coughs or sneezes.
It can also be passed when someone touches a contaminated surface, and then touches their face, nose or mouth.
Occasionally, teenagers can become infected with croup, but it's very rare in adults.
How is croup treated?
Croup treatment will vary depending on the severity of the infection and recommendations from your doctor.
If the doctor suspects your child has a mild case of croup, they may suggest purchasing a cool mist humidifier to help them breathe better while they sleep.
However, if the doctor believes it to be a severe case of croup, they may suggest a prescription using a steroid medication to assist in opening the child's airways.
What is the difference between croup and whooping cough?
The largest difference between croup and whooping cough (also known as pertussis) is that croup is a viral infection, while whooping cough is a bacterial infection.
Both illnesses have different, recognizable cough symptoms, which can be useful in identifying them. The croup cough sound is sharp and barking, while whooping cough usually causes the child to have a prolonged coughing fit, followed by a long 'whooping' breath after they've finished.
Both infections are potentially contagious. However, whooping cough can last much longer (up to 100 days) and may require antibiotics.
What is Maple?
With Maple, you can start talking to a doctor about your symptoms in a matter of minutes. We're a healthcare app for fast, convenient 24/7 access to Canadian doctors.
You simply log in, tap a button to request a consultation, and we'll immediately connect you to a doctor via live chat or video. You can visit our How it Works page to learn more.
Our doctors can assess symptoms, and provide treatment, including prescriptions as necessary.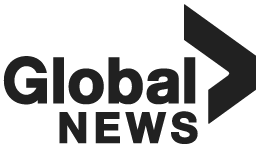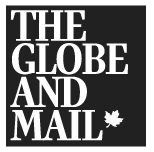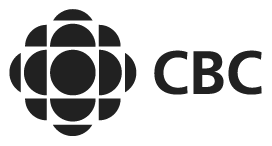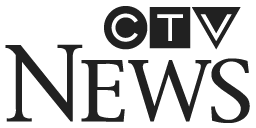 Patients love using Maple
Read our social media reviews, or download the app
Saves a lot of time compared to sitting in a doctor's office!
Legitimate and just as described, with fabulous doctors. Totally fills the late-night worry gap!
Not having to endure a long wait at a walk in clinic is fabulous. Especially since I have twin pre-schoolers to contend with.
The service is so quick and professional and saves hours spent in a walk-in-clinic. This is a game changer for busy moms and I recommend it to everyone!
Instead of my husband having to drag both kids to the hospital or walk in alone he was able to see a doctor right away and get a prescription faxed to our local pharmacy.
Our family has used this service twice so far and it has been amazing. Both doctors were friendly, compassionate and you never feel rushed.
Was concerned I wouldn't be able to see a doctor without an appointment. I installed the Maple app, spoke to a doctor and had my prescription in under 30 min.
I used Maple for the first time today. It was quick and easy, took less than ten minutes including connecting time and the doctor was professional and friendly. 
LOVE This service. Not only do you have a doctor within seconds but they are professional and knowledgable.
Absolutely blown away. It was SO easy to use. No wait time getting connected with a doctor. Getting the prescription faxed to the pharmacy made it a seamless process.
Maple revolves around your needs and schedule. Start enjoying on demand healthcare that fits your life.