Please note prescriptions are only available in Canada and given at the doctor's discretion.
Eczema treatment, diagnosis & prescriptions
Skip the waiting room! Instantly connect with Canadian doctors for medical care from your phone, tablet or computer - any time, 24/7.
Can I talk to a doctor on Maple about my eczema?
Yes, you can. Normally, lab testing isn't necessary for an eczema diagnosis. The healthcare provider will want to discuss any symptoms or signs of eczema that you're experiencing, and perform a physical exam. They'll also want to discuss your medical history.
In some cases, the healthcare provider may suggest that you visit a dermatologist. They have the expertise to diagnose conditions like eczema, and to rule out other possible skin conditions.
Once you have a clear eczema diagnosis, the healthcare provider or dermatologist can suggest appropriate eczema treatments, depending on the severity of your condition.
Can I get a prescription on Maple?
Yes, our physicians can prescribe eczema medications online during your consultation. Once you accept a prescription for eczema, you'll have the option to pick it up from any pharmacy or to have it delivered right to your door at no additional cost.
What is eczema?
Eczema is the name for a group of immune response conditions that cause your skin to become inflamed, itchy, or develop a rash-like appearance. This immune response condition is very common, affecting as many as 17% of Canadians at some point in their life.
While most people think of atopic dermatitis when they refer to eczema, there are several other types of eczema, including:
Dyshidrotic eczema (also known as pompholyx eczema)
Nummular eczema (also known as discoid eczema)
Seborrheic dermatitis
Infantile eczema
Contact dermatitis
Stasis dermatitis
Neurodermatitis
What are the symptoms of eczema?
The most common symptoms and signs of eczema include:
Dry, sensitive skin
Discolored skin (red to brownish-gray)
Inflamed, irritated skin, and pain
Itching at the affected area
Crusting or oozing skin
Swelling in affected areas
Leathery, rough, or scaly patches of skin
While eczema symptoms may be similar, their appearance and specific traits will help your doctor or dermatologist identify the type of eczema you're experiencing.
What causes eczema?
The exact causes of eczema aren't understood. However, researchers believe that eczema could be caused by a combination of genetics and external triggers.
The most well-known triggers for eczema include:
Dry skin
Skin friction or burns
Infections
Soaps and household cleansers
Certain kinds of fabrics (wool, polyester, denim, etc.)
Cosmetic products or fragrances
Certain metals (particularly nickel)
Temperature fluctuations
Certain medications
Smoke from cigarettes
Formaldehyde (found in disinfectants, glues, adhesives, and some vaccines)
Antibacterial ointments
Paraphenylene-diamine (found in leather dyes, temporary tattoos, etc.)
Cocamidopropyl betaine (found in lotions and shampoos)
Isothiazolinone (found in personal care products like baby wipes)
Sometimes, eczema can also indicate the presence of a new allergy. On occasion, however, the doctor or dermatologist may not be able to identify the exact causes for your eczema, even with additional testing.
How is eczema diagnosed?
In many cases, the healthcare provider will be able to offer an eczema diagnosis after examining the signs of eczema you're experiencing and discussing your medical history. They will also want to discuss whether you could have come into contact with any possible irritants or allergens.
When the healthcare provider can't offer an eczema diagnosis on their own, they may refer you to a dermatologist for further evaluation.
Less frequently, the healthcare providers may suggest testing skin or discharge from the affected area to rule out other underlying conditions or skin diseases.
Once you have a clear eczema diagnosis, the healthcare providers can suggest eczema treatments best suited to the needs of your condition. This includes any prescription eczema medications that you may require.
How is eczema treated?
Unfortunately, some forms of eczema can be persistent, despite treatments. Flare ups are common, despite diligent skin care and avoidance of triggers. Without appropriate diagnosis and treatment, eczema can be debilitating. It may take months or years of eczema treatments to find the most effective treatment plan for your condition. And even if you reduce or remove eczema symptoms, they could return again in the future.
Things you can do to help reduce symptoms and avoid triggers:
Takes baths – opt for lukewarm water rather than hot, and don't forget to moisturize after
Avoid scented products, harsh soaps, and perfumes
Wear and sleep on soft natural fabrics
Avoid scratching – it will only make the itch worse the next day!
There are a number of prescription eczema medications that be used to combat the signs of eczema, including:
Medications to control inflammation
Medications to fight infections
Medicated creams or lotions that help control itching, and assist with skin repair
In addition to these eczema treatments, the doctor or dermatologist may rarely suggest treatment therapies, such as:
Light therapy
Wet dressing (involving topical corticosteroids and wet bandage wrappings)
Counselling (for dealing with the mental health challenges presented by chronic eczema symptoms, or for those who scratch habitually)
For infants experiencing infantile eczema, avoiding irritants, extreme temperatures, and keeping their skin well-lubricated are the most effective eczema treatments.
When to see a doctor for eczema?
Eczema is very common. However, if it's beginning to negatively affect your daily life, you should speak to a healthcare provider. This includes if it's affecting your mental health, your ability to sleep, or if the area is showing signs of an infection (red streaks, pus, etc.).
A healthcare provider from Maple will be able to provide you with a clear eczema diagnosis, or refer you to a dermatologist for their expertise. They will also be able to suggest any prescription eczema medications you may need to effectively treat your condition.
Don't be embarrassed by eczema. Healthcare professionals from Maple can suggest treatments that will help you manage your symptoms and take control of your condition.
What is Maple?
With Maple, you can start talking to a doctor about your symptoms in a matter of minutes. We're a healthcare app for fast, convenient 24/7 access to Canadian healthcare providers.
You simply log in, tap a button to request a consultation, and we'll immediately connect you to a doctor via live chat or video. You can visit our How it Works page to learn more.
Our healthcare team can assess symptoms, and provide treatment, including prescriptions as necessary.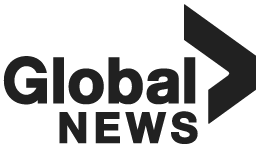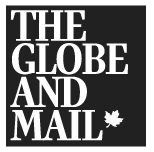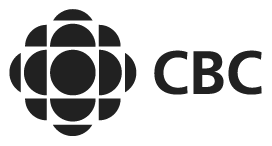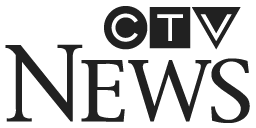 Patients love using Maple
Read our social media reviews, or download the app
A fantastic way to get medical advice when you are unable to see someone in person. The app is so simple to use. Highly recommend. I am not a tech savvy person but the doctor was kind enough to patiently walk me through every step of the process. Thank you.
This app is amazing! The doctor was so professional. I just waited 1-2 mins to get served! I highly recommend this app.
The service has been amazing for our family. The doctors are kind, thorough, and ask all the right questions. As a busy family of five, this app has been a life saver
Super impressed with this service. Without a family doctor, it's easy to feel alone with no care. Very thankful to have options.
So fast and efficient. A process that would have ordinarily involved a referral and a six months wait was completed in less than 72 hours. Wholeheartedly recommend Maple.
At 1:30 am, I realized I had a UTI and was desperate for help. I went online and within ten minutes, I had my prescription faxed to my pharmacy. This service gave me peace of mind.
Maple was there for me when other doctors couldn't be. So convenient. Any time, any day. I am grateful for this service.
We needed to see a doctor over the weekend as our pediatrician was not available. Logging into Maple and choosing from a selection of specialties was quick and easy. Excellent service!
Very easy to navigate Maple. It's secure and trusted. Maple has truly gone above and beyond with their app. Highly recommended.
Amazing service! It was great being able to connect with a doctor from the comfort of home late at night.
Maple revolves around your needs and schedule. Start enjoying on demand healthcare that fits your life.