Body aches & pains treatment, diagnosis & prescriptions.
Skip the waiting room! Instantly connect with Canadian doctors for medical care from your phone, tablet or computer - any time, 24/7.
Can I talk to a doctor on Maple about my body aches?
Yes, you can. The doctor will most likely want you to have a physical exam performed to try and determine possible causes for your body aches.
The doctor may also suggest additional testing be performed in order to provide a diagnosis for your body aches beyond simply addressing your symptoms.
Can I get a prescription on Maple?
Yes, our physicians can prescribe medications for body aches online during your consultation. Once you accept a prescription for your body aches, you'll have the option to pick it up from any pharmacy or to have it delivered right to your door at no additional cost.
What are body aches?
Body aches are a very common symptom of a wide array of conditions.
These can be mild, resulting from things done during everyday life, such as standing, walking, or exercising. Very common illnesses like the cold or flu can cause body aches.
However, in some cases, when you're showing signs of body aches with no clear cause, they can be the result of an underlying condition.
Because there are so many conditions that can cause body aches, it's a good idea to talk to a doctor if your body ache symptoms become chronic or severe.
What are the symptoms of body aches?
The actual symptoms and signs of body aches can vary depending on the condition that's causing them.
Some people may describe body ache symptoms as sharp or intermittent pains, while others may think of them as a dull, persistent pain.
In some cases, the pain may feel like it's coming from muscles, joints, or bones. It can often be associated with the general feeling of malaise that typically accompanies illnesses like colds, and flus.
What causes body aches?
A wide range of conditions can cause body aches. Some are severe and may require medical attention. Others are minor and can pass on their own, without treatment.
Some possible body ache causes include:
Dehydration
Pneumonia
Mono
Stress
Lack of sleep
Chronic fatigue
Cold or flu
Poor blood circulation
Vitamin D deficiency
Anemia
Arthritis
Lupus
Hypothyroidism
Dermatomyositis
Polymyositis
Ankylosing spondylitis
Fibromyalgia
Lyme disease
Multiple sclerosis
Rocky mountain spotted fever
Histoplasmosis
Polymyalgia rheumatica
How are body aches diagnosed?
Most likely, the doctor will want to do a physical examination before offering any kind of diagnosis for your body aches.
Also, because there are so many conditions that cause this symptom, they may suggest additional testing be performed before offering a diagnosis for your body aches.
This could possibly involve blood tests or imaging tests, depending on what they believe the potential underlying condition could be.
How are body aches treated?
Before the doctor offers any kind of prescription body aches medications, they'll want to establish a clear diagnosis for your body aches.
In order to provide body aches treatments, they'll have to understand the direct cause of your body aches. This way they can treat the underlying condition causing your symptoms.
Treating the underlying condition is the most effective way to provide treatment for body aches.
When to see a doctor for body aches?
Most body aches are harmless. They could be the result of overworked muscles, or common conditions that will pass on their own.
However, if your body aches symptoms last more than two weeks or become severe, they could be the result of an underlying condition.
In these cases, if your condition is affecting your daily life, you may need body aches treatments. A doctor will be able to provide a diagnosis for your body aches by helping to identify the underlying condition causing your symptoms.
What is Maple?
With Maple, you can start talking to a doctor about your symptoms in a matter of minutes. We're a healthcare platform for fast, convenient 24/7 access to Canadian doctors.
Simply log in, tap a button to request a consultation, and we'll immediately connect you to a doctor via live chat or video. You can visit our How it works page to learn more.
Our doctors can assess symptoms, and provide treatment, including prescriptions as necessary.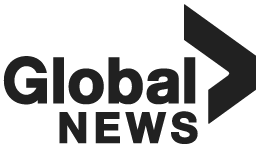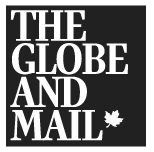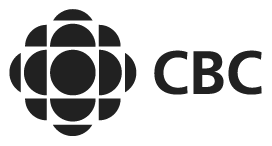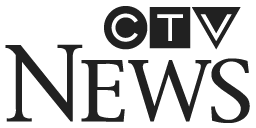 Patients love using Maple
Read our social media reviews, or download the app
Saves a lot of time compared to sitting in a doctor's office!
Legitimate and just as described, with fabulous doctors. Totally fills the late-night worry gap!
Not having to endure a long wait at a walk in clinic is fabulous. Especially since I have twin pre-schoolers to contend with.
The service is so quick and professional and saves hours spent in a walk-in-clinic. This is a game changer for busy moms and I recommend it to everyone!
Instead of my husband having to drag both kids to the hospital or walk in alone he was able to see a doctor right away and get a prescription faxed to our local pharmacy.
Our family has used this service twice so far and it has been amazing. Both doctors were friendly, compassionate and you never feel rushed.
Was concerned I wouldn't be able to see a doctor without an appointment. I installed the Maple app, spoke to a doctor and had my prescription in under 30 min.
I used Maple for the first time today. It was quick and easy, took less than ten minutes including connecting time and the doctor was professional and friendly. 
LOVE This service. Not only do you have a doctor within seconds but they are professional and knowledgable.
Absolutely blown away. It was SO easy to use. No wait time getting connected with a doctor. Getting the prescription faxed to the pharmacy made it a seamless process.
Maple revolves around your needs and schedule. Start enjoying on demand healthcare that fits your life.