Please note prescriptions are only available in Canada and given at the doctor's discretion.
Shingles treatment, diagnosis & prescriptions
Skip the waiting room! Instantly connect with Canadian doctors for medical care from your phone, tablet or computer - any time, 24/7.
Can I talk to a doctor on Maple about my shingles?
Yes, you can. The healthcare provider will want to discuss your medical history, whether you've experienced chicken pox before and any symptoms or signs of shingles that you're experiencing. They'll want to know the timing of when your symptoms started, as this will affect the treatment options. They'll check to see if you're experiencing pain on one side or one part of your body, as this is a telltale sign of shingles. They'll also want to perform a physical exam to look for telltale rashes and blisters.
In some cases, the healthcare provider may suggest additional testing before providing a shingles diagnosis. Once you have a clear diagnosis for your shingles, the healthcare provider can suggest appropriate shingles treatments to ease your symptoms until the condition passes.
Can I get a prescription on Maple?
Yes, our physicians can prescribe shingles medications online during your consultation. Once you accept a prescription for shingles, you'll have the option to pick it up from any pharmacy or to have it delivered right to your door at no additional cost.
What are shingles?
Shingles is a viral infection that causes a painful, blistering rash. The same virus that causes shingles, the varicella-zoster virus, also causes chicken pox.
This condition is not life-threatening and will pass on its own. However, it can be extremely painful. Getting early treatment for shingles is important, because it can help shorten the length of the infection and reduce the chance of complications.
Shingles typically last between two to six weeks. While most people will only get shingles one time, it is possible to get it more than once. If you're over the age of 50 you can be vaccinated against shingles, which can substantially reduce your chances of experiencing the painful condition.
At the very least, the vaccine can reduce the severity, duration of pain, and prevent complications, such as postherpetic neuralgia (pain that lasts longer than the rash).
What are the symptoms of shingles?
The most commonly occurring symptoms and signs of shingles include:
Itching
Sensitivity to touch
Burning, numbness, or tingling
Moderate to severe shooting or stabbing pain (typically localized to one side of the body)
Fluid-filled blisters, which burst and crust over
Fatigue
Upset stomach
Sensitivity to light
Headache
Fever or chills
What causes shingles?
The same virus that causes chicken pox, the varicella-zoster virus, also causes shingles. The virus then lays dormant in nerve tissue near the spinal cord and brain. Years after experiencing chicken pox, the virus can reactivate or "wake up", which causes shingles.
The reasons for the virus suddenly becoming active again aren't fully understood. However, there are a number of risk factors that can increase your chances of having the virus reactivate. These include:
Having a serious physical injury
Severe stress levels
Being over the age of 50
Having experienced cancer, HIV, or another disease that affects the body's natural defenses
Taking medications that can weaken your immune system, such as long-term steroids
How are shingles diagnosed?
Most of the time, the healthcare provider will be able to provide a shingles diagnosis by performing a physical exam and evaluating your symptoms or signs of shingles. They'll also want to know whether you've had chicken pox in the past, and whether you've received the shingles vaccine.
Less commonly, the doctor may suggest that a tissue scraping or culture from your blisters be tested, in order to provide a clear diagnosis.
Once the healthcare provider has given you a shingles diagnosis, they can suggest any prescription shingles medications you may need as part of your shingles treatments.
How are shingles treated?
At this time, there is no cure for shingles. Therefore, the most effective shingles treatments are designed towards reducing or managing shingles symptoms, like pain or itching, and speeding the healing process.
In many cases, these shingles treatments will require antiviral prescription shingles medications, which will also reduce your chances of experiencing complications. The healthcare provider may also suggest prescription shingles medications like pain relievers or numbing agents to help you manage your pain.
When to see a doctor for shingles?
If you're beginning to show signs of shingles, it's a good idea to talk to a healthcare provider right away. Shingles can be very painful, and you may require shingles treatments to manage your symptoms while you wait for the condition to pass.
Without treatment, shingles symptoms can feel overwhelming and the condition can lead to complications. A healthcare provider from Maple can suggest prescription shingles medications to help ease your pain, avoid complications, and speed up your recovery.
What is Maple?
With Maple, you can start talking to a healthcare provider about your symptoms in a matter of minutes. We're a healthcare app for fast, convenient 24/7 access to Canadian doctors.
You simply log in, tap a button to request a consultation, and we'll immediately connect you to a doctor via live chat or video. You can visit our How it Works page to learn more.
Our healthcare team can assess symptoms, and provide treatment, including prescriptions as necessary.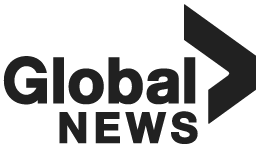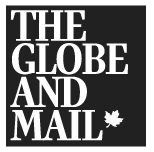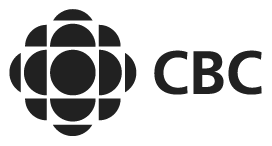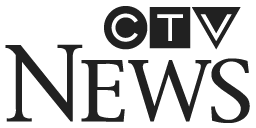 Patients love using Maple
Read our social media reviews, or download the app
The service has been amazing for our family. The doctors are kind, thorough, and ask all the right questions. As a busy family of five, this app has been a life saver
Super impressed with this service. Without a family doctor, it's easy to feel alone with no care. Very thankful to have options.
So fast and efficient. A process that would have ordinarily involved a referral and a six months wait was completed in less than 72 hours. Wholeheartedly recommend Maple.
At 1:30 am, I realized I had a UTI and was desperate for help. I went online and within ten minutes, I had my prescription faxed to my pharmacy. This service gave me peace of mind.
Maple was there for me when other doctors couldn't be. So convenient. Any time, any day. I am grateful for this service.
We needed to see a doctor over the weekend as our pediatrician was not available. Logging into Maple and choosing from a selection of specialties was quick and easy. Excellent service!
Very easy to navigate Maple. It's secure and trusted. Maple has truly gone above and beyond with their app. Highly recommended.
Amazing service! It was great being able to connect with a doctor from the comfort of home late at night.
If it wasn't for this service, I would be clogging up the emergency rooms for a prescription refill. A much needed service in my area.
With my asthma flare-up, I needed a specialist and found one here. The doctor improved my treatment and explained everything in a very clear way.
Maple revolves around your needs and schedule. Start enjoying on demand healthcare that fits your life.