Lichen planus treatment, diagnosis & prescriptions
Skip the waiting room! Instantly connect with Canadian doctors for medical care from your phone, tablet or computer - any time, 24/7.
Can a doctor treat lichen planus on Maple?
Yes. A doctor on Maple will be able to offer lichen planus treatment options after they've discussed your current condition and symptoms.
They may request additional testing to confirm the condition before they offer a lichen planus diagnosis
Can I get a prescription on Maple?
Yes. Our physicians can prescribe medications online during your consultation. Once you accept a prescription, you'll have the option to pick it up from any pharmacy or to have it delivered to your door at no additional cost.
You can visit our How it works page to learn more.
What is lichen planus?
Lichen planus is a condition that causes irritation and swelling in various areas of the body.
There are a few different types of lichen planus, depending on the area body where the condition appears.
Normally, you can find lichen planus on skin, nails, and in hair. When it occurs in areas with mucus membranes, the condition is called erosive lichen planus. It can be much more painful and debilitating than the other types of lichen planus.
On the skin, lichen planus looks like a rash, which can feel itchy or irritated. Oral lichen planus can be found on the tongue, mouth, or lips, or appear in areas with mucus membranes, such as the vulva. Lichen planus appears as lacy white patches and can sometimes cause painful blisters.
What are the symptoms of lichen planus?
The most common lichen planus symptoms include:
Lacy white patches in the mouth, on the tongue or lips
Changes in scalp colour
Nail loss
Nail damage
Painful sores in the mouth or vagina
Blisters that break to form crusts or scabs
Itchiness
Flat, purple bumps, usually on the forearm, wrist, ankle, or genitals
What causes lichen planus?
Our own immune systems actually cause lichen planus.
Lichen planus is an autoimmune response that occurs when our immune systems start to attack skin cells or mucus membranes.
It's not entirely clear what directly causes this autoimmune response, but some known triggers include:
Hepatitis C infections
Pain relievers, such as naproxen or ibuprofen
Certain heart disease medications and medications for arthritis
Flu vaccines
Contact with certain chemicals, pigments, and metals
What is the difference between lichen planus and psoriasis?
While lichen planus and psoriasis are skin conditions that share some similar symptoms, they are very different.
Psoriasis is a lifelong autoimmune condition. It's a genetic condition and it has no cure. This condition causes bumpy red patches of skin, with scaly white tops.
It can appear anywhere on the body and cause itching, burning, bleeding, or stiff joints, depending on where it appears.
Lichen planus is an autoimmune condition as well, but the exact causes for lichen planus are unknown. Apart from a rash, lichen planus can also cause painful lacy white blisters around the mouth area or on areas with mucus membranes.
Also, lichen planus typically lasts up to 2 years and can disappear on its own, even without treatment.
How is lichen planus diagnosed?
Usually, a lichen planus diagnosis will be suggested after tests are performed to confirm the condition.
Some of these possible tests include:
Biopsy of infected tissue
Hepatitis C testing
Allergy tests
Additional testing could be required if you're experiencing one of the less common forms of lichen planus, such as those found in the esophagus, ears, mouth, or genitals.
Is lichen planus curable?
Lichen planus has no direct cure, but can disappear on its own without treatment. It may not return once it disappears, but when erosive lichen planus occurs, it can take longer to disappear. It will also be more likely to recur.
Various lichen planus treatments can reduce or relieve symptoms and accelerate the healing process.
How is lichen planus treated?
Various lichen planus treatments can be recommended depending on the location, severity, and type of lichen planus you're experiencing.
Some commonly used medications and treatments include:
Oral anti-infection drugs
Immune response medications
Antihistamines
Light therapy
Topical corticosteroids
Retinoids
Apart from direct treatments and medications, if the doctor believes that your lichen planus could be caused by an allergy, monitoring your diet could stop lichen planus from being triggered or recurring.
How long does lichen planus last without treatment?
Lichen planus can last a few months up to around two years before disappearing.
Receiving lichen planus treatments and medications can help accelerate the healing process and minimize negative symptoms from the condition.
What is Maple?
With Maple, you can start talking to a doctor about your symptoms in a matter of minutes. We're a healthcare platform for fast, convenient 24/7 access to Canadian doctors.
Simply log in, tap a button to request a consultation, and we'll connect you to a doctor via live chat or video. You can visit our How it works page to learn more.
Our doctors can assess symptoms and provide treatment, including prescriptions as necessary.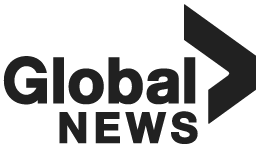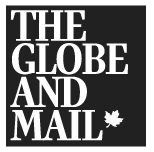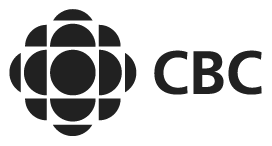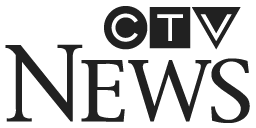 Patients love using Maple
Read our social media reviews, or download the app
Saves a lot of time compared to sitting in a doctor's office!
Legitimate and just as described, with fabulous doctors. Totally fills the late-night worry gap!
Not having to endure a long wait at a walk in clinic is fabulous. Especially since I have twin pre-schoolers to contend with.
The service is so quick and professional and saves hours spent in a walk-in-clinic. This is a game changer for busy moms and I recommend it to everyone!
Instead of my husband having to drag both kids to the hospital or walk in alone he was able to see a doctor right away and get a prescription faxed to our local pharmacy.
Our family has used this service twice so far and it has been amazing. Both doctors were friendly, compassionate and you never feel rushed.
Was concerned I wouldn't be able to see a doctor without an appointment. I installed the Maple app, spoke to a doctor and had my prescription in under 30 min.
I used Maple for the first time today. It was quick and easy, took less than ten minutes including connecting time and the doctor was professional and friendly. 
LOVE This service. Not only do you have a doctor within seconds but they are professional and knowledgable.
Absolutely blown away. It was SO easy to use. No wait time getting connected with a doctor. Getting the prescription faxed to the pharmacy made it a seamless process.
Maple revolves around your needs and schedule. Start enjoying on demand healthcare that fits your life.