Please note prescriptions are only available in Canada and given at the doctor's discretion.
Genital warts treatment, diagnosis & prescriptions
Skip the waiting room! Instantly connect with Canadian doctors for medical care from your phone, tablet or computer - any time, 24/7.
Can a doctor treat genital warts on Maple?
Yes. In most cases, a genital warts diagnosis can be made by describing the warts or by a doctor on Maple evaluating their appearance.
A doctor may sometimes request a biopsy on one of the warts, depending on your medical history, the shape, size or colour of the warts and unpleasant symptoms you may be experiencing. They can also write necessary prescriptions for genital wart medications.
If you aren't experiencing any discomfort, genital warts treatment may not be necessary; unless you're concerned about spreading the infection to another partner or for cosmetic purposes.
Maple can assist with treatment of genital warts for cosmetic purposes and to help decrease the spread to other areas.
Can I get a prescription on Maple?
Yes, our physicians can prescribe medications online during your consultation. Once you accept a prescription, you'll have the option to pick it up from any pharmacy or to have it delivered right to your door at no additional cost.
You can visit our How it Works page to learn more.
What are genital warts?
Genital warts are soft growths that appear on the genitals or both men and women. They can appear individually, or grow in small clusters.
The warts are a symptom of the sexually transmitted infection, HPV (human papillomavirus).
What are the symptoms of genital warts?
Genital wart symptoms include:
Bleeding during sexual intercourse
Itching, burning or discomfort in your genital area
Small brown, pink or flesh-coloured growths or swellings in your genital area
A cauliflower shape caused by numerous warts growing close together
What causes genital warts?
Genital warts are a symptom caused by many of the different types of HPV.
There are over 40 strains of HPV that affect the genital area and genital warts are almost always spread through direct sexual contact with partners.
How are genital warts diagnosed?
If our doctor isn't able to make a diagnosis based on description or appearance, they may have to do additional testing, which can vary between men and women.
Genital warts in men are frequently diagnosed by the doctor performing an HPV test using a vinegar solution to help identify warts that aren't raised. However, this test isn't always accurate, as ordinary skin can occasionally be mistaken for warts.
For genital warts in female patients, the doctor may suggest a pap test to help detect changes in the vaginal or cervical areas. Some forms of HPV, if left untreated, have been linked as a cause of cervical cancer in women.
At this time there is no routine testing available for gay or bisexual men who are at a higher risk of anal cancer due to HPV. Some doctors are urging for anal PAPs to check for abnormalities, but at this time it is not approved in Canada.
In women over 30, the doctor may suggest an HPV test on the PAP smear. Although, due to the current Ontario Cervical Screening Guidelines, women under 30 aren't usually given this test.
If the doctor wishes to do additional testing on the genital warts, they may request a biopsy. Maple is able to assist with diagnosing and treating genital warts for both men and women of any age.
How are genital warts treated?
Genital warts treatment typically involves applying creams, resins and in some cases, chemicals to burn off the warts.
For particularly difficult to remove warts, other more invasive treatments include:
Laser treatments (using focused beams of light to burn off the wart)
Surgical excision (cut off by the doctor using special tools)
Freezing with liquid nitrogen (causing a blister to form and the wart to fall off)
Electrocautery (using electrical current to burn off the wart)
These methods are considered surgical options, and could cause side effects such as swelling, pain and scarring.
Do genital warts go away?
Depending on the severity of your infection, and the type of HPV that has been contracted, the warts could go away without treatment.
However, because there is no true genital warts cure, they could also return again in the future.
Do genital warts hurt?
In some cases, genital warts can be painful. If you begin to experience pain, itching or burning around the infected area, it's recommended to talk to a doctor about genital wart treatment options.
What is Maple?
With Maple, you can start talking to a doctor about your symptoms in a matter of minutes. We're a healthcare app for fast, convenient 24/7 access to Canadian doctors.
You simply log in, tap a button to request a consultation, and we'll immediately connect you to a doctor via live chat or video. You can visit our How it Works page to learn more.
Our doctors can assess symptoms, and provide treatment, including prescriptions as necessary.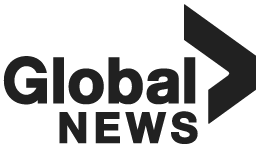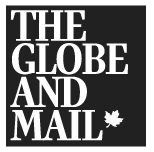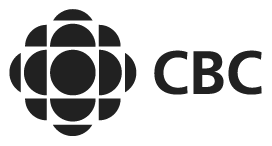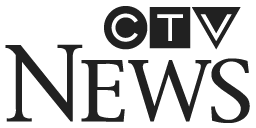 Patients love using Maple
Read our social media reviews, or download the app
A fantastic way to get medical advice when you are unable to see someone in person. The app is so simple to use. Highly recommend. I am not a tech savvy person but the doctor was kind enough to patiently walk me through every step of the process. Thank you.
This app is amazing! The doctor was so professional. I just waited 1-2 mins to get served! I highly recommend this app.
The service has been amazing for our family. The doctors are kind, thorough, and ask all the right questions. As a busy family of five, this app has been a life saver
Super impressed with this service. Without a family doctor, it's easy to feel alone with no care. Very thankful to have options.
So fast and efficient. A process that would have ordinarily involved a referral and a six months wait was completed in less than 72 hours. Wholeheartedly recommend Maple.
At 1:30 am, I realized I had a UTI and was desperate for help. I went online and within ten minutes, I had my prescription faxed to my pharmacy. This service gave me peace of mind.
Maple was there for me when other doctors couldn't be. So convenient. Any time, any day. I am grateful for this service.
We needed to see a doctor over the weekend as our pediatrician was not available. Logging into Maple and choosing from a selection of specialties was quick and easy. Excellent service!
Very easy to navigate Maple. It's secure and trusted. Maple has truly gone above and beyond with their app. Highly recommended.
Amazing service! It was great being able to connect with a doctor from the comfort of home late at night.
Maple revolves around your needs and schedule. Start enjoying on demand healthcare that fits your life.