Please note prescriptions are only available in Canada and given at the doctor's discretion.
Pigment disorders treatment, diagnosis & prescriptions
Skip the waiting room! Instantly connect with Canadian doctors for medical care from your phone, tablet or computer - any time, 24/7.
Can I talk to a doctor on Maple about my pigment disorder?
Yes, you can. The healthcare provider will want to discuss the symptoms or signs of pigment disorders that you're experiencing. They'll also want to discuss your personal and family medical histories, as well as perform a physical exam.
In many cases, the healthcare provider could refer you to a dermatologist, who will specialize in identifying specific pigment disorders. They may also suggest additional testing on the affected area, to rule out possible underlying conditions causing your pigment disorder.
Once you have a pigment disorder diagnosis, the healthcare provider or dermatologist can suggest appropriate pigment disorder treatments, if any are available for your condition.
Can I get a prescription on Maple?
Yes, our physicians can prescribe pigment disorder medications online during your consultation. Once you accept a prescription for pigment disorders, you'll have the option to pick it up from any pharmacy or to have it delivered right to your door at no additional cost.
What are pigment disorders?
Pigmentation refers to the colour of our skin. More specifically, it's used to describe a pigment called melanin, created by special cells in our skin.
When these special cells become unhealthy or get damaged, melanin production is affected. Pigment disorders refer to skin conditions caused resulting from changes in our skin colouring. Some of these conditions may be contained to a small area of the body, while others could affect the whole body.
There are a number of different types of pigment disorders, each with their own direct causes. Some of these include:
Birthmarks
Melasma (also called chloasma)
Hyperpigmentation
Hypopigmentation
Vitiligo
Albinism
Infant jaundice
What are the symptoms of pigment disorders?
Each different type of pigment disorder has its own symptoms. Some pigment disorders, like birthmarks, may have no symptoms other than their appearance. As their name suggests, they're typically found shortly after birth, and aren't usually a cause for concern.
Other types of pigment disorders are identified by the size, shape, colour changes, or location of the affected skin. There may be no additional signs of these pigment disorders other than the effects they have on the colour of our skin.
Albinism often affects the entire body. This pigment disorder has symptoms that affect both the eyes and hair.
What causes pigment disorders?
The exact causes for certain pigment disorders, like birthmarks, aren't fully understood. All pigment disorders result from some change in the melanin in our skin.
Albinism is an inherited condition, so this pigment disorder is caused by genetics.
Melasma is caused by changes in the hormone estrogen, which is why it's more commonly found in women than men. This condition can sometimes be triggered by pregnancy, and fade on its own when hormone levels return to normal.
Both hyperpigmentation and hypopigmentation are pigment disorders that are caused by damage to skin.
Vitiligo is an autoimmune disease, so this condition is a result of our own immune system attacking pigment cells.
Infant Jaundice is caused by an excess of bilirubin in the baby's blood, which is a yellow pigment produced when red blood cells are broken down. Bilirubin (a yellow substance) is normally removed from the blood in the liver. Levels become high, and potentially toxic when too much bilirubin is made faster than it can be removed.
How are pigment disorders diagnosed?
In order to diagnose pigment disorders, the healthcare provider will want to discuss your personal and family medical histories. They'll also want to check any signs of pigment disorders you're showing and perform a physical exam.
Sometimes, the healthcare provider may refer you to a dermatologist. This is a skin specialist, who has the expertise necessary to offer a clear pigment disorder diagnosis. They can also suggest any specialized testing that may be required to identify your specific condition, including a biopsy on the affected area.
Once you have a clear pigment disorder diagnosis, the healthcare provider can suggest appropriate pigment disorder treatments for your condition, when available. This includes any prescription pigment disorder medications you may require.
How are pigment disorders treated?
The type of pigment disorder treatments your healthcare provider will suggest depends on what they believe the cause of your pigment disorder to be.
In some cases, there may not be a direct treatment for your pigment disorder. However, the healthcare provider could suggest therapy treatments for the mental health effects pigment disorders can cause.
Certain pigment disorders can be treated with over-the-counter medications, lotions, and creams, while others may require prescription pigment disorder medications.
In some cases, your healthcare provider may suggest additional treatments or therapies, such as:
Laser resurfacing
Chemical peels
Dermabrasion therapy
Light therapies
When to see a doctor for pigment disorders?
If you've noticed changes with your skin pigment, you should talk to your healthcare provider. While many pigment disorders aren't painful, they can have a negative effect on our mental health and self-image.
A healthcare provider from Maple can refer you to a dermatologist on our platform. Together your healthcare team can help diagnose your pigment disorder and suggest treatments best suited to you.
Don't be embarrassed by pigment disorders. Let Maple help you take control of your pigment disorder symptoms.
What is Maple?
With Maple, you can start talking to a healthcare provider about your symptoms in a matter of minutes. We're a healthcare app for fast, convenient 24/7 access to Canadian doctors.
You simply log in, tap a button to request a consultation, and we'll immediately connect you to a doctor via live chat or video. You can visit our How it Works page to learn more.
Our healthcare team can assess symptoms, and provide treatment, including prescriptions as necessary.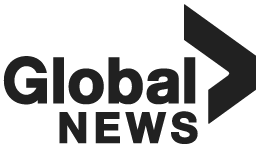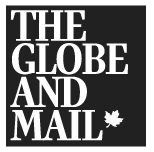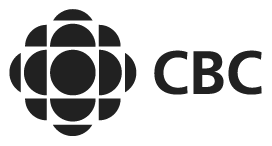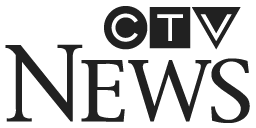 Patients love using Maple
Read our social media reviews, or download the app
The service has been amazing for our family. The doctors are kind, thorough, and ask all the right questions. As a busy family of five, this app has been a life saver
Super impressed with this service. Without a family doctor, it's easy to feel alone with no care. Very thankful to have options.
So fast and efficient. A process that would have ordinarily involved a referral and a six months wait was completed in less than 72 hours. Wholeheartedly recommend Maple.
At 1:30 am, I realized I had a UTI and was desperate for help. I went online and within ten minutes, I had my prescription faxed to my pharmacy. This service gave me peace of mind.
Maple was there for me when other doctors couldn't be. So convenient. Any time, any day. I am grateful for this service.
We needed to see a doctor over the weekend as our pediatrician was not available. Logging into Maple and choosing from a selection of specialties was quick and easy. Excellent service!
Very easy to navigate Maple. It's secure and trusted. Maple has truly gone above and beyond with their app. Highly recommended.
Amazing service! It was great being able to connect with a doctor from the comfort of home late at night.
If it wasn't for this service, I would be clogging up the emergency rooms for a prescription refill. A much needed service in my area.
With my asthma flare-up, I needed a specialist and found one here. The doctor improved my treatment and explained everything in a very clear way.
Maple revolves around your needs and schedule. Start enjoying on demand healthcare that fits your life.