Please note prescriptions are only available in Canada and given at the doctor's discretion.
Panic attack & disorder treatment, diagnosis & prescriptions
Skip the waiting room! Instantly connect with Canadian doctors for medical care from your phone, tablet or computer - any time, 24/7.
Can I talk to a doctor on Maple about my panic attacks?
Yes. You can speak to a doctor on Maple if you believe you've experienced a panic attack.
In some cases, the doctor may offer some recommendations on how to manage panic attacks after evaluating your condition and symptoms. They will also potentially request additional testing at a clinic to confirm the diagnosis.
The additional tests could include:
A thorough physical exam
Tests on your heart and thyroid gland, as other conditions involving these two areas can cause similar symptoms
A psychological evaluation to determine possible panic attack triggers
Can I get a prescription on Maple?
Yes. Our physicians can prescribe medications online during your consultation. Once you accept a prescription, you'll have the option to pick it up from any pharmacy or to have it delivered to your door at no additional cost.
You can visit our How it works page to learn more.
What is a panic attack?
A panic attack is a sudden onset of intense fear or anxiety that can trigger severe psychosomatic responses – physical reactions triggered by the mental state.
These can be quite frightening, as they can lead some people to believe that they're having a heart attack or even dying.
What is the difference between panic disorder and panic attack?
Most people will experience at least one panic attack in their lifetime. This is normal, and can vary in severity depending on the mental issues or situational stress that causes the panic attack symptoms.
Panic disorder occurs when a person begins to experience unexpected or recurrent panic attacks, or lives in chronic fear of having more panic attacks. Panic disorder symptoms are typically the same as those experienced with panic attacks.
What are the symptoms of a panic attack?
There are many variations and levels of severity associated with having a panic attack. Different people may experience these attacks in different ways.
Common panic attack symptoms include:
Chills or sweating
Headache
Sudden onset nausea
Sense of impending danger or doom
Chest pain
Rapid or pounding heartbeat
Fear of death or loss of control
Chest pain or tightness
Abdominal cramps
Dizziness
Fainting
Tingling or numbness
Shortness of breath
Tremors
Hot flashes
Feeling detached from reality
What are the symptoms of panic disorder?
Because panic disorder is essentially a chronic or recurrent set of panic attacks, panic disorder symptoms are often the same as panic attacks.
In addition to the panic attack symptoms listed above, those experiencing panic disorder may continue experiencing a chronic, lingering sense of dread or fear, as they become fixated on attacks that haven't yet happened. If left untreated, this can have a serious negative impact on their quality of life.
What causes panic attacks and panic disorder?
At this time, it's still unclear what direct panic attack causes trigger the attacks. However, several factors are believed to contribute to them and increase the risks of having a panic attack. These include:
High stress situations
Chronic stress
Genetics
Temperament that is prone to negative reactions or emotions
Changes in brain function
Is panic disorder curable?
Yes. In many cases, panic attack treatment can help reduce or eliminate panic attacks. In severe cases, this may require panic attack medication, like SSRIs, SNRIs or benzodiazepines, or ongoing psychotherapy sessions.
Panic disorder is considered an anxiety disorder and a mental illness, so the condition could return if the outside factors that caused the condition in the first place also return.
Your doctor may want to schedule regular evaluations to monitor your emotional state and discuss panic attack breathing exercises and other self-regulating panic attack prevention techniques to help combat future attacks.
How is panic disorder treated?
The two most common forms of panic disorder treatment involve medications or on-going psychotherapy.
Psychotherapy, also called "talk therapy", is considered a very effective panic disorder and panic attack treatment. Typically, the treatment involves the therapist helping patients recreate panic attack symptoms in a safe and controlled environment so that they can learn how to cope and control those emotions. This can also have the benefit of helping patients overcome the fears or anxieties that function as panic attack triggers.
Panic attack medication falls into one of three types:
Selective serotonin reuptake inhibitors, which are antidepressants, also known as SSRIs
Serotonin and norepinephrine reuptake inhibitors, which is another class of antidepressants, also known as SNRIs
Benzodiazepines, which are central nervous system depressants
Dosage and frequency of use will depend on the severity.
How do you stop a panic attack?
While there is no guaranteed method to prevent a panic attack, certain techniques can be used to help minimize symptoms when dealing with panic attacks. Some of these include:
Using muscle relaxation or meditation techniques
Deep breathing exercises
Closing your eyes to reduce outside stimuli
Recognizing and acknowledging that you're having a panic attack
Focusing on an object to distract your mind from your fears
Performing light exercise to reduce nervous energy
Taking prescribed medication, preferably ahead of time if you believe a panic attack is imminent
Practicing mindfulness and focusing on the world around you to avoid feeling detached from the reality
Repeating a calming mantra or phrase
Keeping calming scents nearby, like lavender, lemon, or rosemary.
What is the difference between panic and anxiety attack?
While panic attack symptoms and anxiety attack symptoms are very similar, the biggest difference between the two is that an anxiety attack is directly related to an existing stressor, while a panic attack can come on completely unprovoked.
This makes panic attack triggers somewhat less predictable and more intense, as there is little to no warning before they begin. Expected panic attacks cued by outside stressors do exist, but they're typically associated with severe phobias.
What is Maple?
With Maple, you can start talking to a doctor about your symptoms in minutes. We're a healthcare platform for fast, convenient 24/7 access to Canadian doctors.
Simply log in, tap a button to request a consultation, and we'll connect you to a doctor via live chat or video. You can visit our How it works page to learn more.
Our doctors can assess symptoms and provide treatment, including prescriptions as necessary.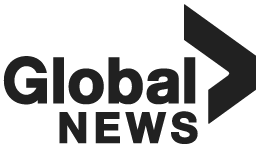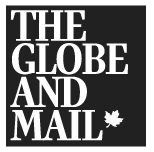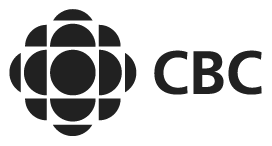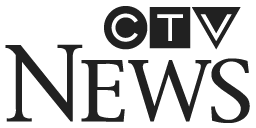 Patients love using Maple
Read our social media reviews, or download the app
The service has been amazing for our family. The doctors are kind, thorough, and ask all the right questions. As a busy family of five, this app has been a life saver
Super impressed with this service. Without a family doctor, it's easy to feel alone with no care. Very thankful to have options.
So fast and efficient. A process that would have ordinarily involved a referral and a six months wait was completed in less than 72 hours. Wholeheartedly recommend Maple.
At 1:30 am, I realized I had a UTI and was desperate for help. I went online and within ten minutes, I had my prescription faxed to my pharmacy. This service gave me peace of mind.
Maple was there for me when other doctors couldn't be. So convenient. Any time, any day. I am grateful for this service.
We needed to see a doctor over the weekend as our pediatrician was not available. Logging into Maple and choosing from a selection of specialties was quick and easy. Excellent service!
Very easy to navigate Maple. It's secure and trusted. Maple has truly gone above and beyond with their app. Highly recommended.
Amazing service! It was great being able to connect with a doctor from the comfort of home late at night.
If it wasn't for this service, I would be clogging up the emergency rooms for a prescription refill. A much needed service in my area.
With my asthma flare-up, I needed a specialist and found one here. The doctor improved my treatment and explained everything in a very clear way.
Maple revolves around your needs and schedule. Start enjoying on demand healthcare that fits your life.