Heart failure treatment, diagnosis & prescriptions
Skip the waiting room! Instantly connect with Canadian doctors for medical care from your phone, tablet or computer - any time, 24/7.
Can a doctor treat heart failure on Maple?
A physical exam should be performed in person by a doctor at a clinic. That being said, doctors on Maple can renew a prescription as part of treatments for heart failure.
If a doctor on Maple believes you could be experiencing this condition, they will likely request that you receive additional lab testing for heart failure at a clinic. Once it's been determined that heart failure is causing your symptoms, a doctor from Maple can assist you with heart failure management.
Can I get a prescription on Maple?
Yes. Our physicians can renew heart failure medications online during your consultation. Once you accept a prescription, you'll have the option to pick it up from any pharmacy or to have it delivered to your door at no additional cost.
You can visit our How it works page to learn more.
What is heart failure?
Heart failure, also sometimes referred to as congestive heart failure, is a form of heart disease that occurs when the heart stops pumping blood as well as it should.
Untreated underlying conditions are typically the cause of congestive heart failure and result in one of the two types of heart failure: acute or chronic.
There are four stages of heart failure:
Stage A – At high risk of heart failure
Stage B – Diagnosed, but without symptoms
Stage C – Diagnosed, with treatable heart failure symptoms
Stage D – Diagnosed and experiencing symptoms that don't get better with treatment
What are the symptoms of heart failure?
The most common symptoms of heart failure include:
Weakness or fatigue
Irregular or rapid heartbeat
Cough caused by heart failure allowing fluid to back up into the lungs
Pink or white blood-tinged phlegm
Nausea
Lack of appetite
Rapid weight gain caused by fluid retention
Increased overnight urination
Shortness of breath
Swelling in feet, ankles, or legs
Swelling of the abdomen
Chest pain caused by a heart attack
Decreased alertness
Difficulty concentrating
Inability to exercise
These are common signs of heart failure. You should talk to a doctor about them as soon as possible.
Moreover, you should seek immediate medical attention if you start to experience:
Severe weakness or fainting
Severe chest pain
Rapid heartbeat alongside shortness of breath, fainting, or chest pain
Severe dizziness
Sudden or severe shortness of breath combined with coughing up mucus that's foamy and white or pink in colour
What causes heart failure?
Typically, causes for heart failure stem from underlying conditions that aren't being treated. These conditions leave the heart weakened and too stiff to pump properly.
Some of these underlying conditions include:
Coronary artery disease (narrowed arteries)
Heart attack
Myocarditis
Cardiomyopathy
Damaged or faulty heart valves
Hypertension
Heart arrhythmias
Congenital heart defects
Other diseases such as HIV, diabetes hyperthyroidism, hypothyroidism, or build-ups of iron or proteins
Other factors, like diet, can dramatically increase the risk factors for heart failure.
What's the difference between cardiomyopathy and heart failure?
Cardiomyopathy, also known as damage of the heart muscle, is caused by different diseases, infections, chemicals related to chemotherapy, or abuse of drugs or alcohol.
One of cardiomyopathy's symptoms can be heart failure.
So, the major difference between heart failure and cardiomyopathy is that cardiomyopathy can be a cause of heart failure, but heart failure can't cause cardiomyopathy
What is the difference between heart failure and congestive heart failure?
Congestive heart failure is just another name for heart failure.
These are two names for the same condition, so there's no difference between heart failure and congestive heart failure.
Is heart failure a heart attack?
Both heart attacks and heart failure are forms of heart disease. However, heart attacks occur acutely, while congestive heart failure is usually present for a long period of time. The pathology can also be completely different.
A heart attack can be a cause of heart failure, particularly in the later stages (C and D). While they aren't the same thing, they are sometimes closely related.
How is heart failure diagnosed?
Diagnosis criteria for heart failure can change on a patient by patient basis.
The doctor will start by doing a physical examination, taking a careful look at your medical history, and discussing your current and past symptoms.
In addition to the physical exam, the doctor may suggest additional tests before offering a heart failure prognosis.
Some possible additional tests include:
Echocardiogram
Chest X-ray
CT Scan
MRI
Stress tests
Myocardial biopsy
Coronary angiogram
Electrocardiogram
Blood tests
If heart failure is a possibility, the doctor may also request regular blood pressure tests to monitor the strength of your heart.
Is heart failure curable?
Whether or not heart failure is curable depends on if the underlying condition causing congestive heart failure can be cured.
In many cases, these conditions can't be cured, but they can be treated to minimize negative symptoms and help the person experiencing congestive heart failure to live longer.
How is heart failure treated?
Because heart failure is often a lifelong ailment, it usually requires long-term treatment.
Sometimes, the doctor will be able to correct congestive heart failure by treating the underlying cause (i.e. replacing a heart valve, controlling an irregular rhythm, etc.).
However, if the underlying cause can't be corrected, several medications may be prescribed, such as:
Inotropes
Diuretics
Beta-blockers
Aldosterone antagonists
Digoxin
Angiotensin II receptor blockers
Angiotensin-converting enzyme (ACE) inhibitors
Many patients experiencing congestive heart failure require surgery or devices to assist the heart to beat and contract properly. Some of these options include:
Heart transplant
Biventricular pacing
Cardiac resynchronization therapy (CRT)
Heart valve repair
Heart valve replacement
Implantable cardioverter-defibrillators (ICDs)
Coronary bypass surgery
Ventricular assist devices (VADs)
With changes to diet and exercise routines and heart failure treatments suggested by the doctor, many patients are able to extend their lives and avoid dying suddenly from congestive heart failure.
What is Maple?
With Maple, you can start talking to a doctor about your symptoms in minutes. We're a healthcare platform for fast, convenient 24/7 access to Canadian doctors.
Simply log in, tap a button to request a consultation, and we'll connect you to a doctor via live chat or video. You can visit our How it works page to learn more.
Our doctors can assess symptoms and provide treatment, including prescriptions as necessary.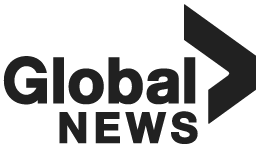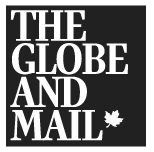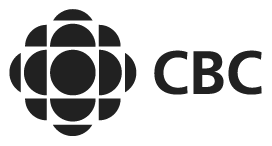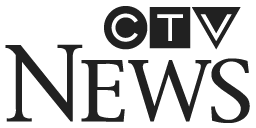 Patients love using Maple
Read our social media reviews, or download the app
Saves a lot of time compared to sitting in a doctor's office!
Legitimate and just as described, with fabulous doctors. Totally fills the late-night worry gap!
Not having to endure a long wait at a walk in clinic is fabulous. Especially since I have twin pre-schoolers to contend with.
The service is so quick and professional and saves hours spent in a walk-in-clinic. This is a game changer for busy moms and I recommend it to everyone!
Instead of my husband having to drag both kids to the hospital or walk in alone he was able to see a doctor right away and get a prescription faxed to our local pharmacy.
Our family has used this service twice so far and it has been amazing. Both doctors were friendly, compassionate and you never feel rushed.
Was concerned I wouldn't be able to see a doctor without an appointment. I installed the Maple app, spoke to a doctor and had my prescription in under 30 min.
I used Maple for the first time today. It was quick and easy, took less than ten minutes including connecting time and the doctor was professional and friendly. 
LOVE This service. Not only do you have a doctor within seconds but they are professional and knowledgable.
Absolutely blown away. It was SO easy to use. No wait time getting connected with a doctor. Getting the prescription faxed to the pharmacy made it a seamless process.
Maple revolves around your needs and schedule. Start enjoying on demand healthcare that fits your life.