Menopause treatment, diagnosis & prescriptions
Skip the waiting room! Instantly connect with Canadian doctors for medical care from your phone, tablet or computer - any time, 24/7.
Can I talk to a doctor on Maple about menopause?
Yes. Our physicians will be happy to discuss menopause with you.
The symptoms and signs of menopause are usually enough for women to know they've begun menopause. Therefore, a test for menopause is not always required in order to get a menopause diagnosis.
Since menopause is a natural part of a woman's reproductive life cycle, there are no direct menopause treatments. However, the doctor may make some recommendations to help with management of your menopause symptoms.
Can I get a prescription on Maple?
Yes. Our physicians can prescribe menopause medications online during your consultation. Once you accept a menopause prescription, you'll have the option to pick it up from any pharmacy or to have it delivered to your door at no additional cost.
You can visit our How it works page to learn more.
What is menopause?
Menopause is the natural time that occurs in every woman's life when she no longer experiences her menstrual cycle.
This typically occurs in women over 40. For most women, menopause starts when they reach their early 50's.
What are the symptoms of menopause?
The most common menopause symptoms include:
Hot flashes
Night sweats
Irregular periods
Issues sleeping
Mood swings
Dry skin
Thinning hair
Slowed metabolism or weight gain
Vaginal dryness
Chills
Less fullness in the breasts
What causes menopause?
The most frequent cause of menopause is the natural decline in reproductive hormones that women experience, usually after the age of 40.
Other less common causes can trigger menopause to start. These include:
A hysterectomy
Radiation or chemotherapy
Primary ovarian insufficiency
How is menopause treated?
A doctor on Maple will discuss options with you on how to treat your menopause symptoms. The doctor will factor in how severe your symptoms are and what you're experiencing.
Hormone therapy for menopause can be effective for women experiencing particularly strong symptoms or frequent hot flashes.
Your doctor may recommend you first try some over-the-counter menopause treatments. If they aren't effective, other menopause prescriptions can help reduce your symptoms.
Some of these menopausal treatment prescriptions include:
Low-dose antidepressants
Vaginal estrogen
Clonidine
Gabapentin
Osteoporosis medications for treatment or prevention
When does menopause start?
Usually, menopause will begin when women are in their 40's or 50's. It can also be triggered by an underlying cause such as radiation, a hysterectomy, or primary ovarian insufficiency.
The average age for women to start menopause is around 51.
What causes hot flashes during menopause?
If you're wondering why menopause causes hot flashes, the answer lies in your body's natural thermostat – the hypothalamus.
Most research suggests that your hypothalamus starts receiving less estrogen because of menopause, so it becomes more sensitive to the slight temperature changes that occur in your body.
In other words, when the hypothalamus thinks your body is getting too warm, it activates a hot flash in order to cool you down.
What happens to your period during menopause?
Normally, when menopause begins, it's signaled by the end of your periods.
It's still possible to have menopause with periods, but you might notice that your periods become lighter or heavier. They could also begin to occur every 2-3 weeks, or not happen for months at a time.
Eventually, this will progress to your periods stopping altogether.
Is menopause linked to weight gain or depression?
Menopause and weight gain are often related. This is due to the fact that postmenopausal women have slower metabolisms. Many women have to eat less and exercise more often just to maintain their premenopausal weight.
Menopause and depression have a less predictable relationship. Because menopause affects a woman's hormones, it's possible that this could lead to depression.
In fact, menopause is considered a risk-increasing factor in middle-aged women who are susceptible to depression. However, this doesn't impact every woman in the same way and can vary greatly from one person to another.
If you believe you're experiencing depression as a result of menopause, talk to a doctor on Maple about menopausal treatment options that could help you manage your depression.
What is Maple?
With Maple, you can start talking to a doctor about your symptoms in a matter of minutes. We're a healthcare platform for fast, convenient 24/7 access to Canadian doctors.
Simply log in, tap a button to request a consultation, and we'll connect you to a doctor via live chat or video. You can visit our How it works page to learn more.
Our doctors can assess symptoms, and provide treatment, including prescriptions as necessary.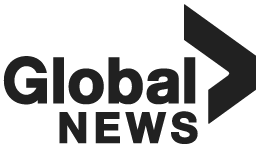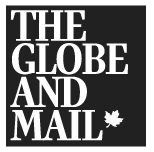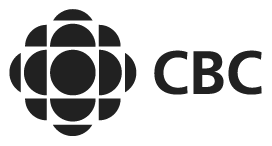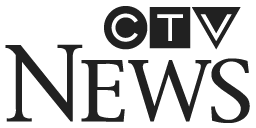 Patients love using Maple
Read our social media reviews, or download the app
Saves a lot of time compared to sitting in a doctor's office!
Legitimate and just as described, with fabulous doctors. Totally fills the late-night worry gap!
Not having to endure a long wait at a walk in clinic is fabulous. Especially since I have twin pre-schoolers to contend with.
The service is so quick and professional and saves hours spent in a walk-in-clinic. This is a game changer for busy moms and I recommend it to everyone!
Instead of my husband having to drag both kids to the hospital or walk in alone he was able to see a doctor right away and get a prescription faxed to our local pharmacy.
Our family has used this service twice so far and it has been amazing. Both doctors were friendly, compassionate and you never feel rushed.
Was concerned I wouldn't be able to see a doctor without an appointment. I installed the Maple app, spoke to a doctor and had my prescription in under 30 min.
I used Maple for the first time today. It was quick and easy, took less than ten minutes including connecting time and the doctor was professional and friendly. 
LOVE This service. Not only do you have a doctor within seconds but they are professional and knowledgable.
Absolutely blown away. It was SO easy to use. No wait time getting connected with a doctor. Getting the prescription faxed to the pharmacy made it a seamless process.
Maple revolves around your needs and schedule. Start enjoying on demand healthcare that fits your life.