Please note prescriptions are only available in Canada and given at the doctor's discretion.
Hair loss (alopecia) treatment, diagnosis & prescriptions
Skip the waiting room! Instantly connect with Canadian doctors for medical care from your phone, tablet or computer - any time, 24/7.
Can I talk to a doctor on Maple about my hair loss (alopecia)?
Yes, you can. The doctor will want to give you a physical exam, and discuss any symptoms or signs of alopecia that you're experiencing. They'll also want to discuss your personal and family medical histories.
Before providing a diagnosis for alopecia, the healthcare professional may suggest additional tests to ensure your alopecia isn't being caused by other underlying conditions.
Once you have a clear alopecia diagnosis, the healthcare provider can suggest appropriate treatments for your alopecia.
Can I get a prescription on Maple?
Yes, our physicians can prescribe alopecia medications online during your consultation. Once you accept a prescription for alopecia, you'll have the option to pick it up from any pharmacy or to have it delivered right to your door at no additional cost.
What is alopecia?
Most people lose between 50 to 100 hairs per day. This is normal, and is not usually noticeable because new hair is growing in at the same time to replace the ones that are lost. However, when it doesn't grow back in, you may be experiencing alopecia symptoms.
Alopecia areata, also known as hair loss or simply alopecia, is a common autoimmune disorder that causes hair to fall out. Sometimes the hair grows back, but falls out again later. In other cases, the hair may never grow back, or grow back for good once it returns.
When hair is lost, it often comes out in clumps that are the size and shape of a quarter. The amount of hair loss is different in everyone, so signs of alopecia can appear very differently from person to person. Some may only lose a small amount of hair, while others may lose a lot or all of their hair. While hair loss most commonly affects the head, that isn't always the case. It can occur in all hair-bearing areas on your body including eyebrows, eye lashes, beards, and extremities.
While alopecia areata is most common in its main form, there are a few different types of alopecia, such as:
Ophiasis alopecia areata – causes hair loss in the shape of a band around the sides and back of the head
Alopecia areata totalis – total loss of hair on the head
Alopecia areata universalis – total loss of hair on the body
Diffuse alopecia areata – sudden thinning of hair, rather than lost patches
What are the symptoms of alopecia?
The main symptom or sign of alopecia is hair loss. What differs is the pattern and speed of hair loss, exclamation point hairs, and nail involvement, This can appear as:
Sudden or gradual loosening of hair
Full-body hair loss
More hair loss during cold seasons
Quarter-sized, circular, or patchy bald spots
Hair thinning on the top of the head
Scaling that is spread across the scalp
Patches growing together into larger bald spots
You may notice a tingling, itching, or burning sensation on the skin around the hair follicles, right before the hair falls out. The skin is left smooth, with no redness or rashes.
Also, less commonly, alopecia can cause fingernails and toenails to become brittle, red, and pitted.
What causes alopecia (hair loss)?
Alopecia is caused by white blood cells attacking the cells in hair follicles. This causes them to shrink, as well as slow down hair production. The exact cause for alopecia's immune response isn't known at this time.
However, there are some risk factors that can increase your chances of experiencing some form of alopecia. These include:
Hormonal changes (thyroid problems, menopause, pregnancy, etc.)
Family history of alopecia
Extreme stress
Certain medical conditions (diabetes, lupus, etc.)
Significant weight loss
Poor nutrition
Medications or supplements
Certain hairstyles or hair treatments
Radiation therapy to the head
Low vitamin D levels
How is alopecia (hair loss) diagnosed?
Before offering a diagnosis for alopecia, the healthcare provider will want to discuss your personal and family medical histories. They'll also want to discuss any symptoms or signs of alopecia you're experiencing and perform a physical exam. The healthcare provider may also ask you questions about your hair care routine or your diet.
In some cases, the healthcare provider may suggest additional testing like blood tests or a scalp biopsy, to check for underlying conditions or infections that can cause alopecia.
They may also do a pull test, which involves gently pulling on several dozen hairs, to see how many come out. This procedure will help the doctor determine the severity of your alopecia.
Less frequently, the healthcare provider may suggest light microscopy to check for disorders of the hair shaft.
Once there is a clear diagnosis for alopecia, your healthcare provider will suggest appropriate alopecia treatments, depending on the severity of your condition.
How is alopecia (hair loss) treated?
There are some effective alopecia treatments for certain types of hair loss. In some cases, you may be able to reverse hair loss or at least slow it. Some forms of hair loss may regrow within a year, without any alopecia treatments. However, some forms of alopecia can't be reversed, and the hair loss may become permanent.
If your alopecia is being caused by an underlying condition, treating that condition could help reduce alopecia symptoms. If your alopecia is being caused by certain medications, the healthcare provider may change or temporarily stop your prescription.
In some cases, the healthcare provider may suggest prescription alopecia medications to help treat pattern baldness.
Less frequently, the healthcare provider may suggest hair transplant surgery or laser therapy as alopecia treatments. However, these alopecia treatments may not be effective, and even if they are successful, may not provide long-term solutions.
When to see a doctor for alopecia (hair loss)?
If you've begun to lose your hair, you should talk to a healthcare provider. Certain underlying conditions can cause alopecia, and may need to be treated to reduce alopecia symptoms.
A healthcare provider from Maple will be able to help provide you with a clear alopecia diagnosis. This way, you can find the treatments that will work best for you. This includes any prescription alopecia medications that may be necessary.
Don't be embarrassed about losing your hair. Talk to a healthcare provider from Maple, and they'll be able to help you manage any signs of alopecia you're experiencing.
What is Maple?
With Maple, you can start talking to a healthcare provider about your symptoms in a matter of minutes. We're a healthcare app for fast, convenient 24/7 access to Canadian healthcare providers.
You simply log in, tap a button to request a consultation, and we'll immediately connect you to a doctor via live chat or video. You can visit our How it Works page to learn more.
Our healthcare team can assess symptoms, and provide treatment, including prescriptions as necessary.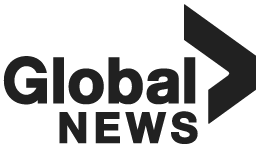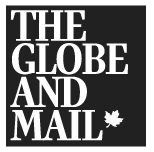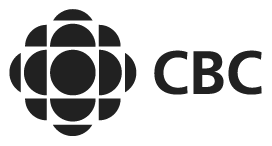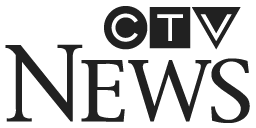 Patients love using Maple
Read our social media reviews, or download the app
The service has been amazing for our family. The doctors are kind, thorough, and ask all the right questions. As a busy family of five, this app has been a life saver
Super impressed with this service. Without a family doctor, it's easy to feel alone with no care. Very thankful to have options.
So fast and efficient. A process that would have ordinarily involved a referral and a six months wait was completed in less than 72 hours. Wholeheartedly recommend Maple.
At 1:30 am, I realized I had a UTI and was desperate for help. I went online and within ten minutes, I had my prescription faxed to my pharmacy. This service gave me peace of mind.
Maple was there for me when other doctors couldn't be. So convenient. Any time, any day. I am grateful for this service.
We needed to see a doctor over the weekend as our pediatrician was not available. Logging into Maple and choosing from a selection of specialties was quick and easy. Excellent service!
Very easy to navigate Maple. It's secure and trusted. Maple has truly gone above and beyond with their app. Highly recommended.
Amazing service! It was great being able to connect with a doctor from the comfort of home late at night.
If it wasn't for this service, I would be clogging up the emergency rooms for a prescription refill. A much needed service in my area.
With my asthma flare-up, I needed a specialist and found one here. The doctor improved my treatment and explained everything in a very clear way.
Maple revolves around your needs and schedule. Start enjoying on demand healthcare that fits your life.