Please note prescriptions are only available in Canada and given at the doctor's discretion.
High cholesterol treatment, diagnosis & prescriptions
Skip the waiting room! Instantly connect with Canadian doctors for medical care from your phone, tablet or computer - any time, 24/7.
Can I talk to a doctor on Maple about my high cholesterol?
Yes, you can. The doctor will want to discuss your current condition, medical history, as well as any symptoms or signs of high cholesterol that you're experiencing.
In most cases, the doctor will want to schedule additional testing in order to confirm a diagnosis for high cholesterol, before treatments are suggested.
Can I get a prescription on Maple?
Yes, our physicians can prescribe medications for high cholesterol online during your consultation. Once you accept a prescription for high cholesterol, you'll have the option to pick it up from any pharmacy or to have it delivered right to your door at no additional cost.
What is high cholesterol?
Our bodies produce a natural fatty, waxy substance called cholesterol. It helps our bodies in several ways, including being converted into certain hormones, and helping to build healthy cells.
There are two main types of cholesterol low-density lipoprotein (LDL or "bad" cholesterol) and high-density lipoprotein (HDL or "good" cholesterol). Too much of any type of cholesterol can be bad. However, people with high HDL levels are less likely to develop cardiovascular disease than people with high LDL.
High cholesterol levels can cause fatty deposits to form in your blood vessels, a process known as atherosclerosis. If these deposits grow large enough, it can make it difficult for blood to flow through your arteries. It can also cause dangerous clots to form.
What are the symptoms of high cholesterol?
Most people won't experience any symptoms or signs of high cholesterol until there is a very significant narrowing of the arteries caused by atherosclerotic plaques.
In these cases, high cholesterol can cause symptoms, such as pain in the part of the body that isn't getting enough blood. High cholesterol can also cause symptoms when a plaque gets too big. If it ruptures, blood clots start to form, resulting in a heart attack or stroke. High cholesterol can cause reduced blood flow to the brain, pelvis, legs, arms, heart, or kidneys, and can also lead to conditions, such as:
Coronary heart disease
Carotid artery disease
Peripheral artery disease
Chronic kidney disease
Heart attack
Stroke
What causes high cholesterol?
There are a number of factors that together contribute to causing high cholesterol. Some of these risk factors include:
Obesity
Lack of exercise
Tobacco use
Age
Unhealthy diet
Diabetes
Family history
As well as these factors, genetics are known to cause high cholesterol, since some people naturally produce more cholesterol, or process cholesterol less efficiently.
How is high cholesterol diagnosed?
When you speak to a doctor about signs of high cholesterol, they'll want to discuss your medical and family histories. They will also want to perform a physical exam, including a blood test.
The most accurate method for providing a diagnosis for high cholesterol is to perform a blood test to check cholesterol levels. This is called a lipid profile or panel.
Your healthcare professional may suggest that you don't eat or drink anything except water for 8-12 hours prior to your bloodwork. However, this isn't always required.
Once you've received a clear high cholesterol diagnosis, the doctor will be able to suggest appropriate treatments for your high cholesterol.
How is high cholesterol treated?
The best natural treatment for high cholesterol is regularly exercising (at least 150 minutes a week, in a minimum of 10 minute intervals). Also, it's important to eat a well-balanced diet of healthy foods. The doctor may suggest working with a dietician to help develop a meal plan that will help you maintain better eating habits. However, sometimes good habits aren't enough to prevent high cholesterol symptoms.
In these situations, the doctor may suggest prescription high cholesterol medications to help reduce your cholesterol levels. Some commonly used medications for high cholesterol include:
Bile acid-binding resins
Statins
Cholesterol absorption inhibitors
PCSK9 inhibitors
When to see a doctor for high cholesterol?
If you believe you could be showing signs of high cholesterol, it's a good idea to talk to a doctor. Because high cholesterol symptoms rarely appear, and often only after cholesterol is dangerously high, you should report signs of high cholesterol right away.
As we age, the risks of high cholesterol increase, especially if you fall into additional risk categories. It's important to regularly get your cholesterol checked as you get older. This way you can seek treatments for high cholesterol early, before it reaches dangerous levels.
In some cases, you may require prescription high cholesterol medications in order to maintain healthy levels of cholesterol in your blood.
What is Maple?
With Maple, you can start talking to a doctor about your symptoms in a matter of minutes. We're a healthcare app for fast, convenient 24/7 access to Canadian doctors.
You simply log in, tap a button to request a consultation, and we'll immediately connect you to a doctor via live chat or video. You can visit our How it Works page to learn more.
Our doctors can assess symptoms, and provide treatment, including prescriptions as necessary.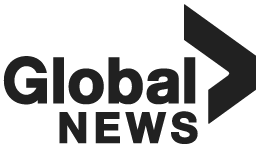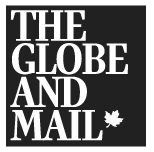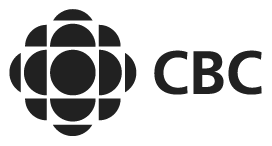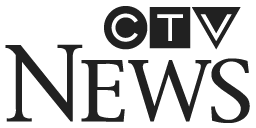 Patients love using Maple
Read our social media reviews, or download the app
A fantastic way to get medical advice when you are unable to see someone in person. The app is so simple to use. Highly recommend. I am not a tech savvy person but the doctor was kind enough to patiently walk me through every step of the process. Thank you.
This app is amazing! The doctor was so professional. I just waited 1-2 mins to get served! I highly recommend this app.
The service has been amazing for our family. The doctors are kind, thorough, and ask all the right questions. As a busy family of five, this app has been a life saver
Super impressed with this service. Without a family doctor, it's easy to feel alone with no care. Very thankful to have options.
So fast and efficient. A process that would have ordinarily involved a referral and a six months wait was completed in less than 72 hours. Wholeheartedly recommend Maple.
At 1:30 am, I realized I had a UTI and was desperate for help. I went online and within ten minutes, I had my prescription faxed to my pharmacy. This service gave me peace of mind.
Maple was there for me when other doctors couldn't be. So convenient. Any time, any day. I am grateful for this service.
We needed to see a doctor over the weekend as our pediatrician was not available. Logging into Maple and choosing from a selection of specialties was quick and easy. Excellent service!
Very easy to navigate Maple. It's secure and trusted. Maple has truly gone above and beyond with their app. Highly recommended.
Amazing service! It was great being able to connect with a doctor from the comfort of home late at night.
Maple revolves around your needs and schedule. Start enjoying on demand healthcare that fits your life.