Mood changes treatment, diagnosis & prescriptions
Skip the waiting room! Instantly connect with Canadian doctors for medical care from your phone, tablet or computer - any time, 24/7.
Can I talk to a doctor on Maple about my mood changes?
Yes, you can. A healthcare provider on Maple will want to discuss your current conditions, and what types of symptoms or signs of mood changes you've been experiencing.
They may also refer you to a psychotherapist to perform a psychological evaluation. In some cases, mood changes could be caused by mental health conditions. Therefore, you may need to speak with a psychotherapist in order to get a clear diagnosis for your mood changes.
Once your healthcare professional provides a diagnosis for mood changes, they'll be able to suggest treatments for your mood changes suited to your needs.
Can I get a prescription on Maple?
Yes, our physicians can prescribe medications for mood changes online during your consultation. Once you accept a prescription for mood changes, you'll have the option to pick it up from any pharmacy or to have it delivered right to your door at no additional cost.
What are mood changes?
Most people will go through some form of mood changes in their lives. However, if your behavior becomes erratic or unpredictable for days at a time, it could be caused by mood changes.
Mood changes can be the result of physical injuries or illnesses, as well as mental health conditions. Mood changes can also be caused by hormone imbalances brought on by certain physical developmental changes, like puberty, pregnancy, or menopause.
What are the symptoms of mood changes?
In many cases, mood changes are signs of other conditions. However, these associated mood change symptoms can appear in many ways, including:
Changes in appetite or weight
Changes in sleep patterns
Difficulty concentrating
Irritability or aggression
Unexplained hostility
Acute bouts of sadness or lethargy
Mood that fluctuates acutely (changing from moment to moment)
Sudden, strong feelings of anxiousness or worry
The person being affected by mood changing symptoms may not immediately realize that their mood has changed. In these cases, loved ones may need to make them aware of their shifts in mood.
What causes mood changes?
There are a variety of mental health conditions that can cause mood changing symptoms, including:
Depression
Anxiety disorders
Bipolar disorder
Premenstrual syndrome
Cyclothymic disorder
Dysthymia
Personality disorders
Premenstrual dysphoric disorder
Attention deficit hyperactivity disorder (ADHD)
Schizophrenia
Dementia
Intermittent explosive disorder
Memory-related disorders
Disruptive mood dysregulation disorder (DMDD)
There are also a number of physical conditions that can cause signs of mood changes, such as:
Diabetes
Sleep disorders
Injuries
Parkinson's disease
Multiple sclerosis
Thyroid disorders
Allergies
Alcohol or drug addiction
Trauma
Alzheimer's disease
Abuse
Obesity
In addition to these types of triggers, certain medications and developmental life stages can also cause mood changes.
How are mood changes diagnosed?
Diagnosis for mood changes can be challenging because so many internal and external factors can affect our moods.
The healthcare provider will want to start with a physical exam to check for any possible physical conditions that could be causing your mood changes. They could suggest additional testing, including some basic blood tests to check your blood cell counts, as well as your thyroid function.
In many cases, they'll also refer you to a psychotherapist to have a psychological evaluation performed.
Once your healthcare provider can provide you with a diagnosis for your mood changes, they will suggest mood change treatments that target the underlying cause. This includes any prescriptions for your mood changes that you may require.
How are mood changes treated?
Because mood changes are not a diagnosis in itself, but often caused by underlying conditions, the healthcare provider will suggest treatments for your mood changes that directly target the cause.
This could involve treatments for mood changes like psychotherapy, as well as targeted medications to control mood changes.
It could also involve changes in lifestyle habits to help improve your health. Some of these habitual treatments for mood changes include:
Exercising regularly
Avoiding unnecessary stress
Eating a well-balanced diet
Getting enough sleep each night
Maintaining a consistent daily routine
Finding creative outlets to express yourself
Practicing yoga or meditation
Talking about your feelings with loved ones
When to see a doctor for mood changes?
Everyone has mood changes from time to time. However, if you're finding it difficult to control your mood changes, or your mood change symptoms are persistent, you should talk to a healthcare professional.
A healthcare provider can arrange for necessary testing to provide a diagnosis for your mood changes, including referring you to a psychotherapist.
Once you know why you're experiencing mood changes, the healthcare provider can suggest appropriate treatments for your mood changes. This includes any necessary medications to control mood changes, or suggested lifestyle changes that may help reduce your symptoms.
In some cases, the best course of action for managing mood changes is ongoing psychotherapy and monitoring your condition closely. A healthcare professional from Maple can help you create an effective plan to help you get your mood changes under control.
What is Maple?
With Maple, you can start talking to a healthcare provider about your symptoms in a matter of minutes. We're a healthcare app for fast, convenient 24/7 access to Canadian doctors and healthcare teams.
You simply log in, tap a button to request a consultation, and we'll immediately connect you to a doctor via live chat or video. You can visit our How it Works page to learn more.
Our healthcare team can assess symptoms, and provide treatment, including prescriptions as necessary.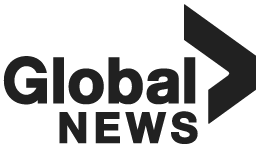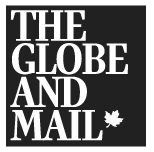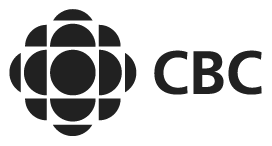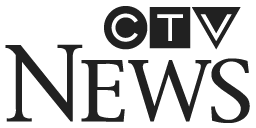 Patients love using Maple
Read our social media reviews, or download the app
Saves a lot of time compared to sitting in a doctor's office!
Legitimate and just as described, with fabulous doctors. Totally fills the late-night worry gap!
Not having to endure a long wait at a walk in clinic is fabulous. Especially since I have twin pre-schoolers to contend with.
The service is so quick and professional and saves hours spent in a walk-in-clinic. This is a game changer for busy moms and I recommend it to everyone!
Instead of my husband having to drag both kids to the hospital or walk in alone he was able to see a doctor right away and get a prescription faxed to our local pharmacy.
Our family has used this service twice so far and it has been amazing. Both doctors were friendly, compassionate and you never feel rushed.
Was concerned I wouldn't be able to see a doctor without an appointment. I installed the Maple app, spoke to a doctor and had my prescription in under 30 min.
I used Maple for the first time today. It was quick and easy, took less than ten minutes including connecting time and the doctor was professional and friendly. 
LOVE This service. Not only do you have a doctor within seconds but they are professional and knowledgable.
Absolutely blown away. It was SO easy to use. No wait time getting connected with a doctor. Getting the prescription faxed to the pharmacy made it a seamless process.
Maple revolves around your needs and schedule. Start enjoying on demand healthcare that fits your life.