Please note prescriptions are only available in Canada and given at the doctor's discretion.
Bulimia treatment, diagnosis & prescriptions
Skip the waiting room! Instantly connect with Canadian doctors for medical care from your phone, tablet or computer - any time, 24/7.
Can I talk to a doctor on Maple about bulimia?
Yes. A doctor on Maple will be happy to talk to you about bulimia.
They'll most likely want to discuss your condition and regular eating habits, which can lead to diagnosing bulimia nervosa.
In cases where the doctor suspects you could have this condition, they may suggest having additional bulimia nervosa tests done, including blood, urine, electrocardiogram, physical, or psychological exams.
If the doctor does offer a bulimia diagnosis, they'll recommend some bulimia nervosa treatments that they believe will work best for you, including referrals for an in-person exam. Eating disorders are often best treated using a team-based approach with close follow-ups.
Can I get a prescription on Maple?
Yes. Our physicians can prescribe bulimia nervosa medications online during your consultation. Once you accept a prescription, you'll have the option to pick it up from any pharmacy or to have it delivered to your door at no additional cost.
You can visit our How it works page to learn more.
What is bulimia?
Bulimia nervosa, commonly just called bulimia, is a very serious eating disorder, which can be life-threatening in some severe cases.
Typically, bulimia is characterized by binge-eating foods, sometimes in secret, and then purging the food in unhealthy ways to avoid absorbing the calories.
These purging methods are triggers that doctors use as the basis for a bulimia nervosa diagnosis.
Methods vary from person to person, but the most common ways that bulimics purge their systems are:
Self-inducing vomiting
Abusing eight-loss supplements
Misusing laxatives
Enemas
Diuretics
These purging methods aren't safe and can lead to very serious bulimia-related health risks.
What are the symptoms of bulimia?
People with bulimia are usually a normal weight or even slightly overweight. As such, it can be difficult to identify this condition and for a doctor to determine how to best treat your bulimia nervosa.
However, there are some symptoms and recognizable signs that can help identify bulimia. These include:
Fear of gaining weight
Binge-eating – eating abnormally large amounts of food in single sittings
Self-inducing vomiting after meals or binging
Regularly using diuretics, enemas, and laxatives
Fasting or avoiding certain foods between binges
Regularly using herbal or dietary supplements
Loss of control around food while binging, like being unable to stop or make healthy choices
Preoccupation with weight or weight gain
Exercising to dangerous levels after binging
If you or someone you love is experiencing these signs or symptoms, have them consult a doctor on Maple. The doctor will know how to best treat bulimia, and if there is cause for concern.
What causes bulimia?
Direct causes for bulimia are unknown at this time.
Many factors can contribute to someone developing bulimia. These include emotional health, biology, genetics, social expectations, and underlying mental illness.
The doctor may recommend you have some bulimia tests performed to try and narrow down the specific causes of your condition.
What are the complications and health risks of bulimia?
There are many possible health risks and complications from bulimia, including:
Digestive problems
Dehydration, which can lead to kidney problems
Misuse of alcohol or drugs
Severe tooth decay
Gum disease
Relationship or self-esteem problems
Anxiety or depression
Personality disorders or bipolar disorder
Suicidal thoughts
Self-harm
Absent or irregular periods in women
What are the long-term health effects of bulimia?
There can be some serious long-term health effects from bulimia, which can have a major impact on your overall health if they aren't addressed.
Some of these long-term effects include:
Kidney problems from diuretic abuse
Tooth decay, gum disease, and cavities
Gastrointestinal ulcers
Amenorrhea or irregular periods in women
Constipation or irregular bowel movements
Weakened heart muscles
Heart failure
Low blood pressure
Irregular heartbeat
Sore throat caused by frequent or excessive vomiting
Severe dehydration
Electrolyte imbalance
Bloating
Chronic fatigue
How is bulimia treated?
Recommendations from your doctor and the severity of your condition will help determine how your bulimia is treated.
Bulimia management can be challenging, especially until specific underlying causes or triggers can be identified. Because of this, the doctor may suggest multiple bulimia treatment methods until one can be found that's most effective for you.
In some cases, bulimia therapy is recommended. Patients use psychotherapy to talk through the feelings and emotions that could be causing their condition. This could include interpersonal psychotherapy, cognitive behavior therapy, or family-based treatments.
Alongside bulimia nervosa therapy, the doctor may suggest some bulimia medications that could help control the urges to binge and purge. This would normally be fluoxetine, an antidepressant used for bulimia treatments in some cases. When effective, it can help reduce the urges to binge and purge.
How does bulimia affect pregnancy?
Bulimia and pregnancy are a very dangerous mix.
Research has shown that women who are pregnant and experiencing bulimia nervosa are much more likely to have complications during their pregnancy, such as:
Early delivery
Miscarriage
Diabetes
Postpartum depression
If you're pregnant and believe you could be experiencing bulimia, talk to a doctor on Maple as soon as possible. They can help you with your bulimia management to protect you and your unborn child.
What is Maple?
With Maple, you can start talking to a doctor about your symptoms in minutes. We're a healthcare platform for fast, convenient 24/7 access to Canadian doctors.
Simply log in, tap a button to request a consultation, and we'll connect you to a doctor via live chat or video. You can visit our How it works page to learn more.
Our doctors can assess symptoms and provide treatment, including prescriptions as necessary.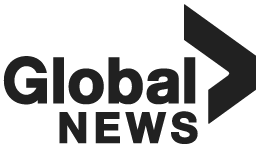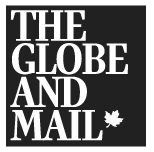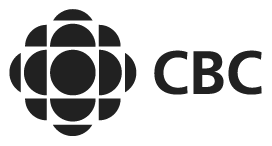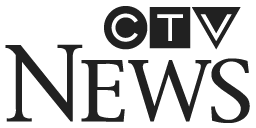 Patients love using Maple
Read our social media reviews, or download the app
The service has been amazing for our family. The doctors are kind, thorough, and ask all the right questions. As a busy family of five, this app has been a life saver
Super impressed with this service. Without a family doctor, it's easy to feel alone with no care. Very thankful to have options.
So fast and efficient. A process that would have ordinarily involved a referral and a six months wait was completed in less than 72 hours. Wholeheartedly recommend Maple.
At 1:30 am, I realized I had a UTI and was desperate for help. I went online and within ten minutes, I had my prescription faxed to my pharmacy. This service gave me peace of mind.
Maple was there for me when other doctors couldn't be. So convenient. Any time, any day. I am grateful for this service.
We needed to see a doctor over the weekend as our pediatrician was not available. Logging into Maple and choosing from a selection of specialties was quick and easy. Excellent service!
Very easy to navigate Maple. It's secure and trusted. Maple has truly gone above and beyond with their app. Highly recommended.
Amazing service! It was great being able to connect with a doctor from the comfort of home late at night.
If it wasn't for this service, I would be clogging up the emergency rooms for a prescription refill. A much needed service in my area.
With my asthma flare-up, I needed a specialist and found one here. The doctor improved my treatment and explained everything in a very clear way.
Maple revolves around your needs and schedule. Start enjoying on demand healthcare that fits your life.