Rosacea treatment, diagnosis & prescriptions
Skip the waiting room! Instantly connect with Canadian doctors for medical care from your phone, tablet or computer - any time, 24/7.
Can I talk to a doctor on Maple about my rosacea?
Yes, you can. The healthcare provider will want to examine any symptoms or signs of rosacea that you're experiencing, and discuss your medical history.
In order to provide a clear rosacea diagnosis, the healthcare provider may request additional testing to rule out other conditions. This may include referring you to a dermatologist or ophthalmologist, depending on your symptoms.
Once you have a diagnosis for your rosacea, a healthcare provider from Maple can suggest appropriate rosacea treatments for you.
Can I get a prescription on Maple?
Yes, our physicians can prescribe rosacea medications online during your consultation. Once you accept a rosacea prescription, you'll have the option to pick it up from any pharmacy or to have it delivered right to your door at no additional cost.
What is rosacea?
Rosacea is a very common, long-term autoimmune skin condition that can appear in a number of different forms.
It can appear as a chronic condition, or it can flare-up for weeks or months at a time, before disappearing until the next episode.
Rosacea symptoms can affect anyone. However, it most often occurs in fair-skinned people between the ages of 30 and 50. It's also more common in women than in men.
There are four main categories of rosacea:
Erythematotelangiectatic rosacea (ETR)
Papulopustular (or acne) rosacea
Rhinophyma
Ocular rosacea
What are the symptoms of rosacea?
The most easily identifiable symptom or sign of rosacea is facial redness. This typically affects the central area on your face.
In some cases, the blood vessels on your cheeks and nose can swell, which can result in them becoming dry, sore, irritated, and more visible. The affected area may also feel tender or warm to the touch. It is also common to have burning, stinging, or itchy skin in the affected areas.
Sometimes, rosacea symptoms appear as pimples or swollen red bumps on the affected area that look similar to acne. They may contain pus, depending on the severity of the condition.
You may also experience eye issues as a sign of rosacea. When you begin to experience swollen, dry, or red eyelids, the condition is specifically known as "ocular rosacea".
Occasionally, rosacea can cause skin on your nose to thicken over time. This can result in your nose appearing larger than normal (also known as rhinophyma). This particular sign of rosacea is more common in men than women.
What causes rosacea?
Rosacea is considered an autoimmune disease. The direct causes of rosacea aren't understood at this time. However, current studies propose that abnormalities in the immune system could be the result of inflammatory response to microbes, UV damage, or vascular dysfunction.
As well, there are some risk factors that are known to increase the chances of experiencing rosacea. Some of these include:
Being a woman
Being over the age of 30
Being fair-skinned
Being a smoker or having smoked in the past
Having a family history of rosacea
Having skin damage due to sun exposure
In addition to these, there are some known triggers that can cause rosacea flare-ups in people who are susceptible to the condition. Some of these include:
Exercise
Strong emotions or stress
Alcoholic beverages (particularly red wine)
Prolonged exposure to wind or sun
Exposure to extreme temperatures, both hot or cold
Medications that cause blood vessels to dilate
Spicy foods
Hot beverages (excluding caffeinated beverages like coffee)
Certain cosmetics
How is rosacea diagnosed?
At this time, there aren't any specific tests used to diagnose rosacea. The healthcare provider will want to discuss your medical history, including any symptoms or signs of rosacea you've experienced in the past. They will also want to do a physical examination of the affected area.
In some cases, the doctor may suggest additional testing, in order to rule out other skin conditions (such as lupus, eczema, or psoriasis). They may also refer you to a dermatologist, who will have the expertise to provide a clear rosacea diagnosis, if necessary.
If your rosacea symptoms are more dominant in your eyes than your skin, the healthcare provider could refer you to an ophthalmologist for an evaluation.
How is rosacea treated?
At this time, there is no cure for rosacea. This means that rosacea treatments will focus on controlling the signs of rosacea you're experiencing.
Most of the time, this will involve a skin care regiment, and in some cases, prescription rosacea medications.
These rosacea prescriptions can include topical medications to help reduce redness, acne medications, or oral antibiotics. The type of rosacea treatment medications your healthcare provider suggests will depend on the specific symptoms you're experiencing and their severity.
When to see a doctor for rosacea?
If you've been experiencing redness, bumps, pimples, or pain that doesn't go away, you should talk to a doctor. You could be experiencing symptoms of rosacea.
A doctor from Maple will be able to refer you to dermatologists or ophthalmologists that can help provide a clear rosacea diagnosis. Your healthcare team will also be able to suggest appropriate rosacea treatments, depending on the location and severity of your condition.
Don't be embarrassed by rosacea. Let Maple help you take control of your condition.
What is Maple?
With Maple, you can start talking to a healthcare provider about your symptoms in a matter of minutes. We're a healthcare app for fast, convenient 24/7 access to Canadian doctors.
You simply log in, tap a button to request a consultation, and we'll immediately connect you to a doctor via live chat or video. You can visit our How it Works page to learn more.
Our healthcare team can assess symptoms, and provide treatment, including prescriptions as necessary.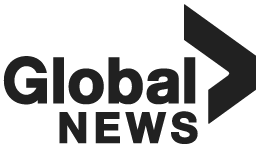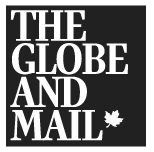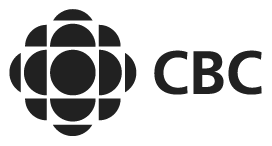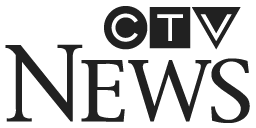 Patients love using Maple
Read our social media reviews, or download the app
Saves a lot of time compared to sitting in a doctor's office!
Legitimate and just as described, with fabulous doctors. Totally fills the late-night worry gap!
Not having to endure a long wait at a walk in clinic is fabulous. Especially since I have twin pre-schoolers to contend with.
The service is so quick and professional and saves hours spent in a walk-in-clinic. This is a game changer for busy moms and I recommend it to everyone!
Instead of my husband having to drag both kids to the hospital or walk in alone he was able to see a doctor right away and get a prescription faxed to our local pharmacy.
Our family has used this service twice so far and it has been amazing. Both doctors were friendly, compassionate and you never feel rushed.
Was concerned I wouldn't be able to see a doctor without an appointment. I installed the Maple app, spoke to a doctor and had my prescription in under 30 min.
I used Maple for the first time today. It was quick and easy, took less than ten minutes including connecting time and the doctor was professional and friendly. 
LOVE This service. Not only do you have a doctor within seconds but they are professional and knowledgable.
Absolutely blown away. It was SO easy to use. No wait time getting connected with a doctor. Getting the prescription faxed to the pharmacy made it a seamless process.
Maple revolves around your needs and schedule. Start enjoying on demand healthcare that fits your life.