Frequently Asked Questions
What is Maple? How does it work? You're in the right place. Browse through answers to frequently asked questions about Maple.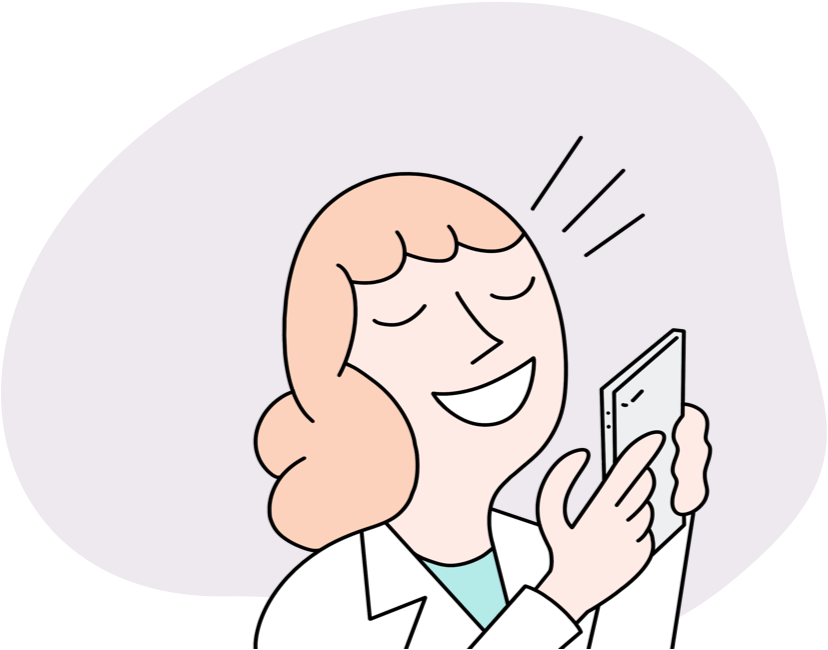 What is Maple and how does it work?
Maple connects you with a national network of Canadian doctors, nurse practitioners and allied healthcare providers online. Consultations typically take place over text, but the healthcare provider may also request audio, or video if needed.
Log in, request a visit, and speak with a general practitioner in minutes. Our specialists and allied healthcare providers offer a mix of scheduled and on-demand visits with most wait times ranging from 12-72 hours.
These visits work just as they would if they were in-person: the doctor can examine you as needed, ask questions about your symptoms, go through your health history, and determine a diagnosis and treatment plan. If they think your condition is more serious, they may tell you to go to a clinic for an in-person, hands-on examination.
Do I have to pay to use Maple?
It depends. We have partnerships with many employers and benefits providers for fully covered visits or reduced pricing. Check your coverage to see if this applies to you.
If you live in BC, you can find out more about MSP-covered visits here.
If you don't have coverage through an extended health benefits plan or qualify for MSP-covered visits in BC, fees may apply. This is because many of our services aren't covered by provincial governments. The most common reasons for this include our use of secure text messaging and our national network of doctors and nurse practitioners.
Who are the doctors and healthcare providers?
Maple doctors are hand-selected, qualified doctors and healthcare providers from across Canada. They are the same providers you could see in person. Our network of general practitioners also includes nurse practitioners who undergo a similar selection process across the country.
Our network of healthcare providers includes family doctors, ER doctors, specialists, naturopaths, lactations consultants, and other allied health providers with their own practices who believe in the power of telemedicine. Many providers are also licensed to practice in multiple provinces, so you may see a doctor in Manitoba even if you live in Ontario. That's the magic of online medicine!
What type of payment do you accept?
We accept all major credit cards, including AMEX cards, as well as Google and Apple Pay.
Is telemedicine a recognized practice in Canada?
It sure is. Telemedicine is the delivery of healthcare and other health-related services using interactive text, audio, and video technology. This means doctors can treat patients without being in the same place as them.
Every province supports telemedicine as a practice, even though not all virtual care services are covered under provincial health benefits. In our case, the most common reasons that services are uninsured are the use of secure text messaging and our national network of healthcare providers.
Do I see the same doctor every time?
Our matching system is based on availability, so it's highly unlikely that you'll see the same doctor every time. That being said, some of our specialists do offer continuity of care through booked appointments.
Can I get a prescription?
Absolutely! Maple doctors and nurse practitioners are able to prescribe almost any medication, excluding controlled substances (although some specialists can prescribe controlled substances in some cases).
Once a doctor or nurse practitioner has given you a prescription, you can fax it to a local pharmacy right away. Or, if you'd like, we can even deliver it to you directly. Be aware, though, this could take a couple of days.
Can I get a doctor's note?
Definitely. Our doctors and nurse practitioners are happy to write you a digital sick note for work or school if necessary, and it will be written on their letterhead.
Can I get lab work or a referral?
While we're unable to make referrals at this time, we do offer lab work, including blood tests, X-rays, and ultrasounds. Your doctor can create a requisition that you'll be able to download and take to any lab or medical imaging centre.
Once your results come in, you'll be notified. If follow up is required, we'll let you know and you can request another online doctor visit or take the results to your regular GP.
Maple offers incredible, safe, and quick access to Canadian doctors 24/7. Use Maple for any health concerns you'd take to a walk-in clinic, such as a cold, stomach issues, a UTI, strep throat, and more.
Our online doctors can treat a whole variety of illnesses. If they determine that they're unable to help you, based on the information you submit before your visit, they'll reject your request and you won't be charged.
When should I not use Maple?
You should not use Maple in the case of a medical emergency. If you are in need of urgent, life-saving care you should call 911. There are a number of cases where our doctors might not be able to help online. Learn more.
Is my information private?
Yes, your personal and health information is completely private. We take confidentiality very seriously. When you use our services, your session is protected by a comprehensive security infrastructure and stringent data policies. You also retain complete control of your personal health information at all times.
Check out our Privacy Policy for a more in-depth description of data privacy at Maple.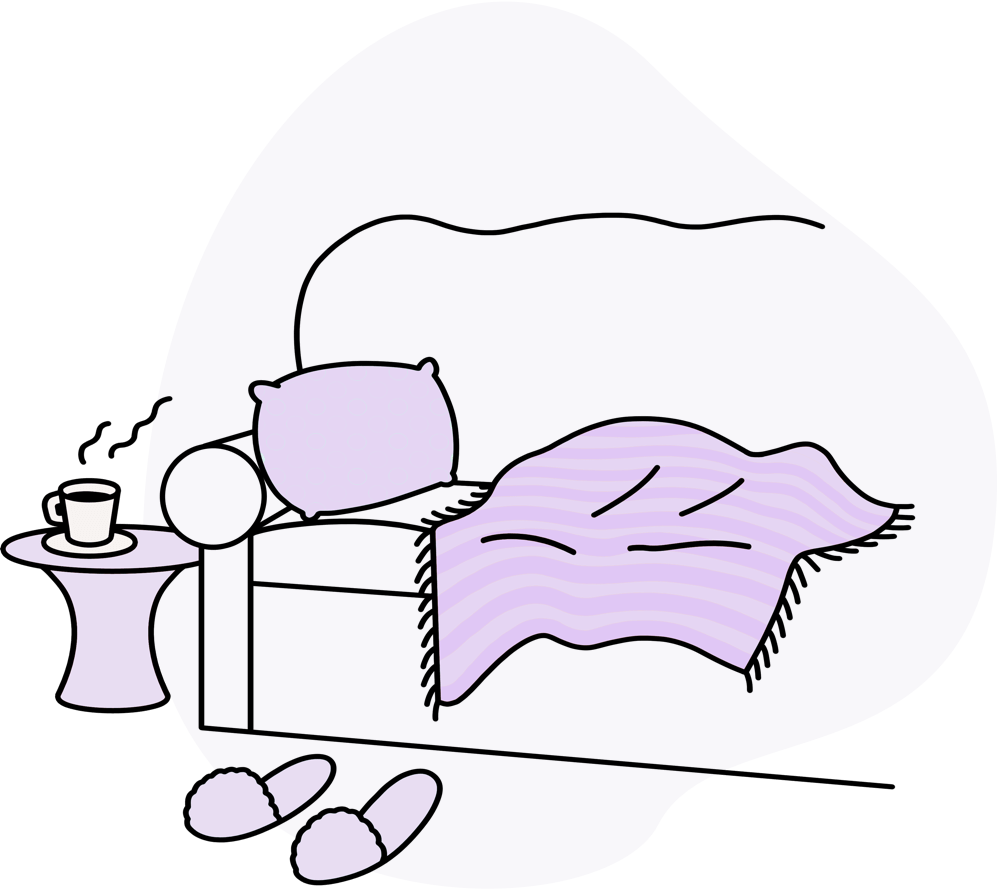 Get started today.
Maple revolves around your needs and schedule. Start enjoying on demand healthcare that fits your life.
See how it works.
Instantly connect with Canadian doctors for online medical care from your phone, tablet or computer.