Get a finasteride prescription online.
Are you looking to get finasteride online? You can get your medication prescribed online in minutes and delivered straight to your door. 
Please note all prescriptions are given at the doctor's discretion. An assessment is required to determine if the treatment is right and safe for you. A prescription will only be provided after the doctor has deemed it appropriate.
Get started now
How to get finasteride online in Canada with Maple.
First, choose your symptoms
If you don't have employer / insurer coverage, fees may apply since many of our services aren't covered by provincial health plans. This is often because of our use of secure messaging and a national network of doctors and nurse practitioners.
Payment may be required, and will include the prescriptions for finasteride if the doctor deems it necessary.
 For more information on our pricing, click here.
Next, you'll hear from the doctor
Once you've entered your symptoms, a doctor or nurse practitioner will review your case. If they're able to help, your visit will start; if they can't help, you'll be notified before your consultation begins and you won't be charged. You're only charged if you speak with a Maple doctor.
Most often, you'll speak to your doctor or nurse practitioner over text, though they may request audio or video chat if it'll help with your diagnosis.
You'll get a prescription right on Maple, so you can send it to any pharmacy for pickup, or you can have it shipped with free delivery.
In some cases, a prescription won't be recommended by the doctor. They will let you know if this is the case. Doctors may also not be able to prescribe some medications in certain provinces or regions.
Note: Maple is not a pharmaceutical manufacturer, nor are we an online pharmacy. This means you'll need to buy the medication from the pharmacy itself once you have your prescription.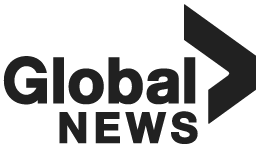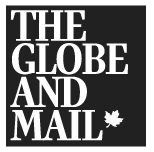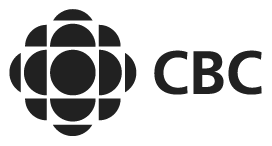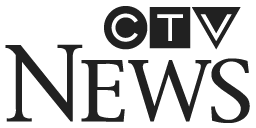 Frequently Asked Questions
What is finasteride and how does it work?
The generic name for Propecia is finasteride. Finasteride is a type of medication used for men to treat hair loss as a result of androgenetic alopecia (commonly known as male or female pattern baldness), traction alopecia (caused by hair pulling),and enlarged prostates in men.
In America, ⅔ of men will experience some form of hair loss by the time they hit 35.
While less common, it has also been used as an off-label medication for women experiencing thinning hair.
The medication works by decreasing the level of dihydrotestosterone (DHT) in your body, allowing for an increase in hair growth, or decrease in hair loss.
Most men experience results within three months of taking it, but the biggest healthy hair regrowth occurs within the first two years. However, it must be taken regularly or else progress will reverse over the course of 12 months.
Finasteride has some side effects but generally, it is well tolerated for regular use for a period of up to four years.
If you are experiencing hair loss symptoms, you can speak to a doctor on Maple to see if finasteride is right for you.
How can you get Finasteride prescribed in Canada?
A licensed-Canadian doctor on Maple can prescribe Finasteride online if they deem it is appropriate for your condition. You will continue receiving prescription refills for as long as treatment requires it.
How do you use finasteride, and who can use it?
Finasteride should be used as a doctor or recommends. Typical dosages are one tablet (1-5mg) a day and should be swallowed with a drink of water.
It is important to take doses on time and to not double up to make up for days you forgot to take it.
Those with male-pattern baldness and other forms of alopecia are eligible for a finasteride prescription.
Some studies have shown that there are various treatments for hair loss that can be combined while taking finasteride to help promote healthy hair growth. These include laser therapy and massage, to combining it with other drugs. Ask your doctor or consult with a dermatologist for more hair loss solutions.
How effective is finasteride and when is it too late to take it?
Clinical trials have shown that taking 1mg of finasteride, once a day, slowed and reversed male pattern balding in more than 90% of men.
The key is to start your treatment when you initially notice that you're losing hair, before the problem gets worse.
What are the side effects and risks of finasteride?
Although side effects are uncommon (<2% at hair loss doses), some may experience a loss of libido (sex drive), anxiety, depression, trouble having an orgasm or erection. Persistent sexual dysfunction can lead to psychological effects, worsening anxiety or depression, possibly even suicidal behaviours. Talk to your doctor if you are having any concerns about your sexual health while taking the medication.
Other side effects can also include light-headedness, and swelling in hands and feet.
Side effects of finasteride are all reversible after medication discontinuation. You should always speak with a doctor to make sure that finasteride is right for you.
The drug was once thought to be linked to prostate cancer, but it is actually now used as an effective preventative strategy for shrinking the prostate and avoiding the illness.
Allergic reactions are rare but possible. Get medical help right away if you notice any symptoms of a serious allergic reaction, including: rash, itching/swelling (especially of the face/tongue/throat), severe dizziness, trouble breathing.
What happens If I miss my dose of Finasteride?
It is ok to miss a dose, just make sure you take it as soon as you remember. Never double up on your dose if you missed it the day before.
Does finasteride expire?
Finasteride does expire. There will be an expiration date listed near the batch number on the prescription bottle or on the pharmacy label. If there is no expiry listed, it's considered expired one year from the date of dispensing.
It's not dangerous to take expired finasteride, but its potency can't be guaranteed after expiration.
It's recommended if your prescription has expired to take the remainder to a take-back program, available at most pharmacies.
If you believe you need to continue taking finasteride, talk to a doctor at Maple about whether the prescription or refill is necessary.
How much does finasteride cost in Canada?
The generic version of finasteride costs $.83 per 1mg tablet in Canada.
Does finasteride lower your testosterone?
In short, no, finasteride actually increases your testosterone levels. This occurs because it blocks the action of an enzyme called 5-alpha-reductase. This enzyme changes testosterone to another hormone that causes the prostate to grow or hair loss in males.
It will actually increase testosterone levels in the body, which decreases prostate size and increases hair growth on the scalp.
What is Maple?
Maple connects you with doctors and other healthcare providers online via text, audio, or video. After you log in to your Maple account, you can request an online consultation.
Consultations work similarly to in-person appointments — the doctor can examine you as needed, ask questions about your symptoms, go through your health history, and determine if finasteride is the right hair loss treatment for you in Canada. If they think your condition is more serious, they may tell you to go to a clinic for an in-person, hands-on examination.
Once you talk to a doctor on Maple and they determine an online prescription for finasteride is right for you, you'll have the option to send the prescription to a local pharmacy or you can get your medication delivered within one to two business days at no extra cost.
Doctors can prescribe many medications online.
Get finasteride online with Maple.
Maple revolves around your needs and schedule. Connect with a doctor from anywhere in Canada 24/7.