Please note prescriptions are only available in Canada and given at the doctor's discretion.
PTSD treatment, diagnosis & prescriptions
Skip the waiting room! Instantly connect with Canadian doctors for medical care from your phone, tablet or computer - any time, 24/7.
Can I talk to a doctor on Maple about post-traumatic stress disorder (PTSD)?
Yes, you will be able to talk to a doctor on Maple about post-traumatic stress disorder.
If you're experiencing post-traumatic stress disorder symptoms, the doctor will suggest that you get a PTSD assessment at a clinic to confirm whether you're experiencing this condition.
Can I get a prescription on Maple?
Yes. Our physicians can renew post-traumatic stress disorder medications online during your consultation. Once you accept a prescription, you'll have the option to pick it up from any pharmacy or have it delivered to your door at no additional cost.
You can visit our How it works page to learn more.
What is post-traumatic stress disorder (PTSD)?
Post-traumatic stress disorder (also called PTSD) is a mental illness caused by either experiencing or witnessing a traumatic event.
If they don't seek help, patients experiencing PTSD may have difficulty coping with normal day-to-day life after the event, and this could cause several negative long-term effects from PTSD.
These long-term effects can arise in many ways, including feelings of depression and anger related to PTSD. These can result in visible symptoms like uncontrollable outbursts, or invisible symptoms like recurrent memories, PTSD flashbacks, or nightmares.
What are the symptoms of post-traumatic stress disorder (PTSD)?
Post-traumatic stress disorder symptoms could begin as quickly as a few weeks after the traumatic incident, or they may take years to appear.
Several different types of symptoms could appear depending on the severity of the traumatic event as well as each person's individual ability to cope with the memories of these events.
Some patients experience intrusive memories as a result of their condition, resulting in PTSD nightmares, PTSD flashbacks (reliving the memory), recurrent stressful memories, or severe emotional distress brought on by triggers that bring back traumatic memories.
Others experience symptoms of avoidance, such as avoiding people, locations, or other triggers that could cause a PTSD episode.
PTSD can cause specific negative changes to a patient's mood and thought processes. Some of these examples include:
Loss of interest in hobbies or pastimes
Feeling hopeless about the future
Feeling detached from loved ones
Memory loss, specifically relating to the traumatic event
Difficulty feeling positive emotions
Negative thoughts about yourself or others
Difficulty maintaining close or intimate relationships
Feelings of emotional numbness
In addition to these, PTSD can cause physical symptoms and emotional reactions, such as:
Being easily frightened or startled
Insomnia related to PTSD nightmares
Paranoia related to PTSD triggers and avoiding them
Overwhelming feelings of shame or guilt
Self-destructive behavior
Difficulty concentrating
Angry outbursts or irritability
What causes post-traumatic stress disorder (PTSD)?
The most common post-traumatic stress disorder causes relate to stressful experiences during which the patient experienced or witnessed a traumatic event.
In many cases, these events had the potential to be life-threatening for the patient or someone else, or did cause loss of life for someone else, which was witnessed by the person with PTSD.
These causes can also relate to individual inherited personality features such as mental health risks and personal temperament, which can affect one's ability to cope with stressful situations.
Sometimes, childhood trauma can cause PTSD later in life. This is particularly common in those who have buried the memories of these traumatic events and require help with their PTSD to learn how to cope with these past traumas.
Moreover, trauma in the forms of physical and emotional abuse can cause PTSD. Most often, this form of PTSD appears in relationships where one partner is verbally, emotionally, or physically abusive towards the other.
What is the difference between PTSD and anxiety?
The biggest difference between PTSD and anxiety is that anxiety is a very common symptom experienced by those with post-traumatic stress disorder.
However, patients with anxiety or GAD (general anxiety disorder) don't necessarily have PTSD.
Therefore, while anxiety frequently affects people with PTSD, patients with anxiety not caused by traumatic events don't necessarily have PTSD.
What is the difference between PTSD and C-PTSD?
C-PTSD (complex post-traumatic stress disorder) and PTSD are very similar in both symptoms and treatment methods.
The biggest difference between PTSD and C-PTSD is that PTSD is typically caused by a single traumatic event, while C-PTSD is associated with exposure to multiple traumatic events.
How is post-traumatic stress disorder (PTSD) diagnosed?
When you meet with a doctor on Maple, they will want to talk to you about your medical history for both physical and mental health, your family's medical history, and any symptoms you're experiencing.
If they believe you could be experiencing PTSD, the doctor will suggest that you have an assessment done at a clinic to confirm the condition before offering a diagnosis.
Most commonly, these additional tests include:
A psychological examination
A full physical exam
After the consultation and psychological examination, your symptoms and condition will be evaluated against the criteria for PTSD listed in the Diagnostic and Statistical Manual of Mental Disorders (DSM-5) to see whether it fits the criteria for this condition.
If it's determined you have post-traumatic stress disorder, the doctor will then suggest some PTSD therapy or counselling options.
How is post-traumatic stress disorder (PTSD) treated?
The most frequently used post-traumatic stress disorder treatments involve psychotherapy and, in some cases, PTSD medications.
Several forms of psychotherapy may be suggested, depending on what type of trauma you experienced as well as the severity of your symptoms.
The most common forms of psychotherapy used in post-traumatic stress disorder treatments include:
Cognitive therapy (particularly for treating depression and PTSD)
Exposure therapy (especially for combating PTSD nightmares or flashbacks)
Eye movement desensitization and reprocessing (EMDR) therapy
In some cases, the doctor may also suggest medications to assist with treating PTSD.
The most frequently prescribed PTSD medications are:
Antidepressants
Prazosin
Anti-anxiety medications
The road to recovery from PTSD can be long and difficult. Even with medications and psychotherapy, it can take years of treatment before symptoms of post-traumatic stress disorder begin to fade or disappear.
What is Maple?
With Maple, you can start talking to a doctor about your symptoms in minutes. We're a healthcare platform for fast, convenient 24/7 access to Canadian doctors.
Simply log in, tap a button to request a consultation, and we'll immediately connect you to a doctor via live chat or video. You can visit our How it works page to learn more.
Our doctors can assess symptoms and provide treatment, including prescriptions as necessary.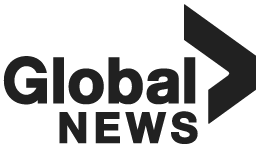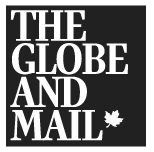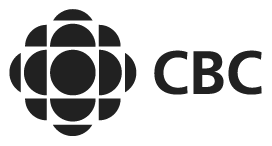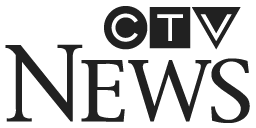 Patients love using Maple
Read our social media reviews, or download the app
The service has been amazing for our family. The doctors are kind, thorough, and ask all the right questions. As a busy family of five, this app has been a life saver
Super impressed with this service. Without a family doctor, it's easy to feel alone with no care. Very thankful to have options.
So fast and efficient. A process that would have ordinarily involved a referral and a six months wait was completed in less than 72 hours. Wholeheartedly recommend Maple.
At 1:30 am, I realized I had a UTI and was desperate for help. I went online and within ten minutes, I had my prescription faxed to my pharmacy. This service gave me peace of mind.
Maple was there for me when other doctors couldn't be. So convenient. Any time, any day. I am grateful for this service.
We needed to see a doctor over the weekend as our pediatrician was not available. Logging into Maple and choosing from a selection of specialties was quick and easy. Excellent service!
Very easy to navigate Maple. It's secure and trusted. Maple has truly gone above and beyond with their app. Highly recommended.
Amazing service! It was great being able to connect with a doctor from the comfort of home late at night.
If it wasn't for this service, I would be clogging up the emergency rooms for a prescription refill. A much needed service in my area.
With my asthma flare-up, I needed a specialist and found one here. The doctor improved my treatment and explained everything in a very clear way.
Maple revolves around your needs and schedule. Start enjoying on demand healthcare that fits your life.