Please note prescriptions are only available in Canada and given at the doctor's discretion.
Asthma treatment, diagnosis & prescriptions
Skip the waiting room! Instantly connect with Canadian doctors for medical care from your phone, tablet or computer - any time, 24/7.
Can I talk to a doctor on Maple about my asthma?
Yes, you can. A physician on Maple will be happy to discuss asthma with you. If you are experiencing asthma exacerbation, you should seek in-person care.
If you believe that you could be experiencing symptoms or signs of asthma, the doctor will arrange a physical exam to rule out other possible conditions.
Depending on your condition, the doctor may also suggest other additional testing be done before offering an asthma diagnosis.
Can I get a prescription on Maple?
Yes, our physicians can prescribe asthma medications online during your consultation. Once you accept an asthma prescription, you'll have the option to pick it up from any pharmacy, or have it delivered right to your door at no additional cost.
You can visit our How it works page to learn more.
What is asthma?
Asthma is an inflammatory disease, which causes your airways to swell and become narrower. This may also cause you to produce extra mucus.
Asthma can be both minor or severe, depending on the person. At this time, there's no cure for asthma. However, with treatment, asthma symptoms can be controlled.
There are many different types of asthma, including:
Occupational asthma (involving triggers in the workplace)
Allergic asthma (also called extrinsic asthma)
Nonallergic asthma (also called intrinsic asthma)
Exercise-induced bronchoconstriction (EIB)
Cough-variant asthma (CVA)
Nocturnal asthma
Aspirin-induced asthma
What are the symptoms of asthma?
Most commonly, signs of asthma appear as squealing, whistling, or wheezing sounds that occur when you breathe.
Other common asthma symptoms include:
Shortness of breath
Difficulty breathing
Tightness in the chest
Fatigue or exhaustion
Feelings of panic or anxiousness
Coughing (especially when laughing, during exercise or at night)
When asthma symptoms become severe or appear acutely, it can cause an 'asthma attack. Left untreated, severe asthma attacks can be life-threatening.
What causes asthma?
The causes for your asthma also help determine what type of asthma you're experiencing.
For example, allergic asthma symptoms can be triggered by things like dust, pollen, mold, pet dander, or even foods.
On the other hand, nonallergic asthma can be caused by things like viral illnesses, cold air, smoke, or irritants like perfumes or chemical cleaners.
Typically, most types of asthma are caused by some sort of irritant or trigger that results in the signs of asthma appearing.
In many cases, you'll need to visit a doctor and get an accurate asthma diagnosis to receive asthma treatments that will be effective for your specific condition.
How is asthma diagnosed?
Before offering an asthma diagnosis or any kind of asthma treatments, your doctor will want to perform a physical examination and discuss your medical history.
They will also want to test your lung function, to determine how much air is moving in and out as you breathe.
The doctor may also suggest additional testing in order to confirm a possible asthma diagnosis. These tests could include:
Imaging tests
Allergy testing
Methacholine challenge (an asthma trigger)
Sputum eosinophils (testing for white blood cells in mucus discharge from coughing)
Nitric oxide tests
Exercise or cold-air tests (as asthma triggers)
How is asthma treated?
Preventing asthma attacks and learning to control or avoid asthma triggers are key elements in long-term asthma treatments.
As well, the doctor may suggest prescription asthma medications for both long-term control of asthma and short-term rescue treatment for asthma attacks.
Some long-term control asthma medications include:
Combination inhalers
Inhaled corticosteroids
Theophylline (in rare cases)
Leukotriene modifiers
Some quick-relief asthma prescriptions include:
Anticholinergic agents
Oral or intravenous corticosteroids
Short-acting, inhaled bronchodilators
In the case that your asthma symptoms are triggered by allergies, the doctor may suggest immunotherapy or biologic medications as part of your asthma treatments.
In rare cases, when other forms of asthma treatments aren't working, the doctor may suggest you try bronchial thermoplasty.
When to see a doctor for asthma?
If you've never had an asthma diagnosis, and you're beginning to show symptoms or signs of asthma, you should talk to a doctor. They will be able to offer suggestions to manage your symptoms and help diagnose asthma, if it's present.
Also, if you've received an asthma diagnosis, but your symptoms are worsening, or you're experiencing nighttime symptoms, the doctor can suggest alternative asthma treatments.
Because there is no cure for asthma, it's important to have an ongoing, long-term action plan in place with your doctor to manage your condition.
What is Maple?
With Maple, you can start talking to a doctor about your symptoms in a matter of minutes. We're a healthcare platform for fast, convenient 24/7 access to Canadian doctors.
Simply log in, tap a button to request a consultation, and we'll immediately connect you to a doctor via live chat or video. You can visit our How it works page to learn more.
Our doctors can assess symptoms and provide treatment, including prescriptions as necessary.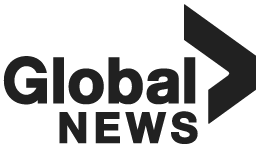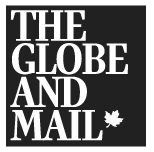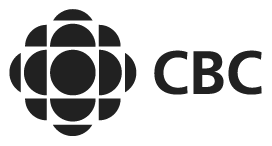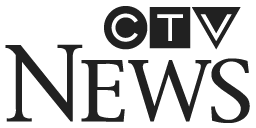 Patients love using Maple
Read our social media reviews, or download the app
A fantastic way to get medical advice when you are unable to see someone in person. The app is so simple to use. Highly recommend. I am not a tech savvy person but the doctor was kind enough to patiently walk me through every step of the process. Thank you.
This app is amazing! The doctor was so professional. I just waited 1-2 mins to get served! I highly recommend this app.
The service has been amazing for our family. The doctors are kind, thorough, and ask all the right questions. As a busy family of five, this app has been a life saver
Super impressed with this service. Without a family doctor, it's easy to feel alone with no care. Very thankful to have options.
So fast and efficient. A process that would have ordinarily involved a referral and a six months wait was completed in less than 72 hours. Wholeheartedly recommend Maple.
At 1:30 am, I realized I had a UTI and was desperate for help. I went online and within ten minutes, I had my prescription faxed to my pharmacy. This service gave me peace of mind.
Maple was there for me when other doctors couldn't be. So convenient. Any time, any day. I am grateful for this service.
We needed to see a doctor over the weekend as our pediatrician was not available. Logging into Maple and choosing from a selection of specialties was quick and easy. Excellent service!
Very easy to navigate Maple. It's secure and trusted. Maple has truly gone above and beyond with their app. Highly recommended.
Amazing service! It was great being able to connect with a doctor from the comfort of home late at night.
Maple revolves around your needs and schedule. Start enjoying on demand healthcare that fits your life.