Stye treatment, diagnosis & prescriptions
Skip the waiting room! Instantly connect with Canadian doctors for medical care from your phone, tablet or computer - any time, 24/7.
Can a doctor treat a stye on Maple?
Yes, a Maple doctor can diagnose and treat a stye. They'll ask you some questions about your symptoms, and ask to see your eye. From there, they can give advice on next steps and any necessary medication.
Can I get a prescription on Maple?
Yes, our physicians can prescribe medications online during your consultation. Once you accept a prescription, you'll have the option to pick it up from any pharmacy or to have it delivered right to your door at no additional cost.
You can visit our How it Works page to learn more.
What is a stye?
A stye is an infection on the eyelid, near or on the lash line, that causes mildly painful red lumps resembling a pimple.
The appearance of a stye might follow a period of time where dead skin, oil or dirt has been left to build up on your lash line, causing the tiny holes that make up your eyelash follicles to become clogged.
What are the symptoms of a stye?
The common symptoms of a stye include:
An itchy, sore eye
Swollen eyelid
Excessive eye-watering
Styes usually heal themselves by breaking open and draining after around 3 days. Stye complications are unusual, but if swelling spreads to other areas of the face or the stye doesn't begin to heal after a few days, let your doctor know right away.
What causes a stye?
Styes are caused by a bacterial infection in the follicles at the base of the eyelash. You're more likely to get a stye if you:
Touch your eyes with dirty hands
Sleep with makeup on
Put in contacts without cleaning your hands first
Are diabetic
Have rosacea (a skin condition that causes redness in the face)
Have blepharitis (chronically inflammation along the eye line)
Have had a stye before
Have high cholesterol
How is a stye treated?
Stye treatment might consist of at-home remedies, like a warm compress held over the eye to reduce swelling and open up the pores, encouraging the release of trapped bacteria. Regularly cleaning the area with soap and water will also help.
Avoid touching the stye or squeezing it unnecessarily, as the pus released could cause the infection to spread. To control the bacteria, Polysporin or other topical antibiotic ointments can help with stye treatment.
If you're wondering when to see a doctor, a stye that remains the same size, or continues to grow for more than a few days may be cause for further medical attention. A doctor may then give a prescription for stye medication, which is sometimes an antibiotic taken orally.
What is Maple?
With Maple, you can start talking to a doctor about your symptoms in a matter of minutes. We're a healthcare app for fast, convenient 24/7 access to Canadian doctors.
You simply log in, tap a button to request a consultation, and we'll immediately connect you to a doctor via live chat or video. You can visit our How it Works page to learn more.
Our doctors can assess symptoms, and provide treatment, including prescriptions as necessary.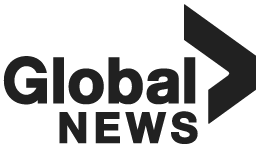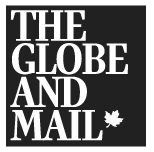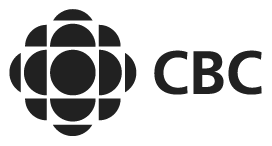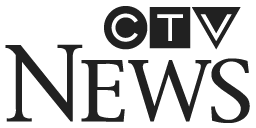 Patients love using Maple
Read our social media reviews, or download the app
Saves a lot of time compared to sitting in a doctor's office!
Legitimate and just as described, with fabulous doctors. Totally fills the late-night worry gap!
Not having to endure a long wait at a walk in clinic is fabulous. Especially since I have twin pre-schoolers to contend with.
The service is so quick and professional and saves hours spent in a walk-in-clinic. This is a game changer for busy moms and I recommend it to everyone!
Instead of my husband having to drag both kids to the hospital or walk in alone he was able to see a doctor right away and get a prescription faxed to our local pharmacy.
Our family has used this service twice so far and it has been amazing. Both doctors were friendly, compassionate and you never feel rushed.
Was concerned I wouldn't be able to see a doctor without an appointment. I installed the Maple app, spoke to a doctor and had my prescription in under 30 min.
I used Maple for the first time today. It was quick and easy, took less than ten minutes including connecting time and the doctor was professional and friendly. 
LOVE This service. Not only do you have a doctor within seconds but they are professional and knowledgable.
Absolutely blown away. It was SO easy to use. No wait time getting connected with a doctor. Getting the prescription faxed to the pharmacy made it a seamless process.
Maple revolves around your needs and schedule. Start enjoying on demand healthcare that fits your life.