Tonsillitis treatment, diagnosis & prescriptions
Skip the waiting room! Instantly connect with Canadian doctors for medical care from your phone, tablet or computer - any time, 24/7.
Can a doctor treat tonsillitis on Maple?
Yes. In some cases, a doctor from Maple will be able to offer a tonsillitis diagnosis by discussing your symptoms and evaluating your condition.
If the doctor wishes to do additional testing, they may request that you visit a clinic and get a physical examination to check for swollen tonsils and perform a throat swab test.
Can I get a prescription on Maple?
Yes, our physicians can prescribe medications online during your consultation. Once you accept a prescription, you'll have the option to pick it up from any pharmacy or to have it delivered right to your door at no additional cost.
You can visit our How it Works page to learn more.
What is tonsillitis?
Tonsillitis is an infection of the two masses of tissue that hang at the back of your throat, known as tonsils.
There are three types of tonsillitis:
Acute tonsillitis (lasting from 3 or 4 days, up to two weeks)
Recurrent tonsillitis (having tonsillitis several times within a year)
Chronic tonsillitis (a long-term tonsil infection)
Tonsillitis treatment may vary based on the type of tonsillitis you're experiencing and the recommendations of your doctor.
What are the symptoms of tonsillitis?
Common tonsillitis symptoms include:
Difficulty swallowing
Loss of appetite
White or yellow coating on the inner throat
Headache
Ear pain
Red or enlarged tonsils
Fever or chills
Throat pain
Tenderness in the esophagus
Muffled or scratchy sounding voice
Unexplained bad breath
Ulcers or blisters on in the throat
Neck stiffness
Swollen glands in the neck or lower jaw
As well, children can experience additional symptoms such as:
Stomach pain
Vomiting
Indigestion
Excessive drooling
Not wanting to eat or swallow
What causes tonsillitis?
The tonsils at the back of your throat act as filters for germs that would otherwise enter into the upper respiratory tract and possibly cause infection.
They also work to create antibodies that fight infection.
Tonsillitis causes typically stems from the tonsils becoming overwhelmed by bacteria or viruses trying to enter the body. This condition is particularly common in children.
Most frequently, the viruses and bacteria known to cause tonsillitis include:
Streptococcus bacteria
Influenza virus
Parainfluenza virus
Herpes simplex virus
Enteroviruses
Adenoviruses
Epstein-Barr virus
When the cause of the infection is determined to be streptococcus, the patient with tonsillitis is contagious; while infections caused by viruses are not.
How is tonsillitis treated?
Options given for tonsillitis treatment will vary depending on whether your doctor has determined the infection is bacterial or viral.
If the infection is caused by the streptococcus bacteria, the doctor will most likely prescribe antibiotics as the tonsillitis medicine.
Always be sure to take the full course of antibiotics if they are given as a pill, even if you start to feel better. This will prevent the bacteria from returning if the infection hasn't fully healed.
However, if the infection is viral, antibiotics won't help with healing. In these situations, the doctor may prescribe alternative tonsillitis treatment options like home remedies to help minimize symptoms while the body heals. Some examples include:
Gargling with warm salt water
Eating smooth foods (pudding, gelatin, ice cream)
Using a humidifier at night
Over-the-counter pain relievers (acetaminophen or ibuprofen)
Drinking lots of clear fluids (either warm or very cold to help soothe irritated areas)
Get lots of rest
Taking lozenges to help relieve pain or numb the throat
What is the difference between tonsillitis and strep throat?
The same bacteria that cause strep throat (streptococcus) can also cause tonsillitis. In this situation, these are two different conditions which can both develop from an infection of the same bacteria.
This doesn't necessarily mean if the bacteria is the cause of tonsillitis that it will also cause strep throat, however it is possible.
Also, because there are a number of viruses which can cause tonsillitis, developing this condition doesn't mean the patient has been infected by the streptococcus bacteria.
What is the difference between viral and bacterial tonsillitis?
The most important difference between viral and bacterial tonsillitis is their treatment.
Bacterial tonsillitis can be treated with antibiotics, while viral tonsillitis cannot. In the case of viral tonsillitis infections, the doctor will suggest methods for helping alleviate symptoms while the body naturally fights off the infection.
What is Maple?
With Maple, you can start talking to a doctor about your symptoms in a matter of minutes. We're a healthcare app for fast, convenient 24/7 access to Canadian doctors.
You simply log in, tap a button to request a consultation, and we'll immediately connect you to a doctor via live chat or video. You can visit our How it Works page to learn more.
Our doctors can assess symptoms, and provide treatment, including prescriptions as necessary.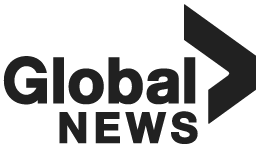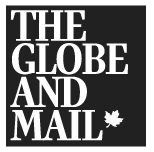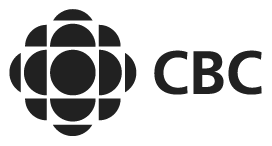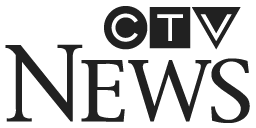 Patients love using Maple
Read our social media reviews, or download the app
Saves a lot of time compared to sitting in a doctor's office!
Legitimate and just as described, with fabulous doctors. Totally fills the late-night worry gap!
Not having to endure a long wait at a walk in clinic is fabulous. Especially since I have twin pre-schoolers to contend with.
The service is so quick and professional and saves hours spent in a walk-in-clinic. This is a game changer for busy moms and I recommend it to everyone!
Instead of my husband having to drag both kids to the hospital or walk in alone he was able to see a doctor right away and get a prescription faxed to our local pharmacy.
Our family has used this service twice so far and it has been amazing. Both doctors were friendly, compassionate and you never feel rushed.
Was concerned I wouldn't be able to see a doctor without an appointment. I installed the Maple app, spoke to a doctor and had my prescription in under 30 min.
I used Maple for the first time today. It was quick and easy, took less than ten minutes including connecting time and the doctor was professional and friendly. 
LOVE This service. Not only do you have a doctor within seconds but they are professional and knowledgable.
Absolutely blown away. It was SO easy to use. No wait time getting connected with a doctor. Getting the prescription faxed to the pharmacy made it a seamless process.
Maple revolves around your needs and schedule. Start enjoying on demand healthcare that fits your life.