Please note prescriptions are only available in Canada and given at the doctor's discretion.
High blood pressure treatment, diagnosis & prescriptions
Skip the waiting room! Instantly connect with Canadian doctors for medical care from your phone, tablet or computer - any time, 24/7.
Can I talk to a doctor on Maple about my high blood pressure?
Yes, you can. The doctor will want to discuss your current condition, medical history as well as any symptoms or signs of high blood pressure that you're experiencing.
Before offering a high blood pressure diagnosis, the doctor will want you to have your blood pressure evaluated.
If the doctor does give you a high blood pressure diagnosis, they could suggest additional testing to check for any underlying conditions.
The doctor will also use this information to make appropriate suggestions for high blood pressure treatments, based on your condition.
Can I get a prescription on Maple?
Yes, our physicians can prescribe medications for high blood pressure online during your consultation. Once you accept a prescription for high blood pressure, you'll have the option to pick it up from any pharmacy or to have it delivered right to your door at no additional cost.
What is high blood pressure?
Blood pressure is the combination of your cardiac output and systemic vascular resistance. Your body's goal is to maintain healthy organ perfusion (the rate at which blood reaches tissue). So, if an organ isn't receiving enough blood, your body will send signals to increase blood pressure, and improve the perfusion.
Also known as hypertension, high blood pressure is the result of too much resistance to blood flow through your arteries.
When blood passes through your arteries, the more space it has to move, the less resistance it faces. When artery pathways become narrow, the resistance increases, causing your blood pressure to rise. This means that your body has to work harder to achieve the same healthy level of organ perfusion.
There are two types of hypertension:
Primary – usually has no identifiable cause, develops over many years, and can be caused by multiple compounding factors (genetics, renal structure, function, etc). There is still much unknown about primary.
Secondary – caused by an underlying medical condition. It can appear suddenly and often causes higher blood pressure spikes than primary.
Chronic high blood pressure symptoms left untreated can result in health problems and serious complications, such as:
Heart problems (heart failure, heart attack, heart disease, etc.)
Vision loss
Aneurysms
Ischemic stroke
Intracerebral hemorrhage
Loss of memory or difficulty understanding
Dementia
Metabolic syndrome
Weakened kidneys
What are the symptoms of high blood pressure?
The majority of people won't show symptoms or signs of high blood pressure, even when blood pressure tests show dangerously high levels.
When blood pressure reaches severe levels, there are some signs of high blood pressure to watch for, such as:
Vision problems
Chest pain
Confusion or nervousness
Nosebleed
Sudden bouts of fatigue
Severe headaches
Irregular heartbeat
Difficulty breathing
Dizziness
Pounding in your ears, neck or chest
Blood in urine
Unexplained or excessive sweating
Flushing in the face
Insomnia
Bloodshot or blood spots in eyes
If you believe you could be experiencing signs of severe high blood pressure, you should immediately seek medical attention.
What causes high blood pressure?
For many people who experience primary hypertension, the cause is multifactorial and may not be fully understood. It appears as small changes, and gradually increases over a long period of time.
While we understand many factors can contribute to hypertension, one direct cause may not be able to be identified. However, there are some factors that are known to increase the risks of experiencing hypertension. Some of these include:
Age
Obesity
Being inactive
Family history
High-sodium diets (greater than 3gm/day)
Excessive alcohol consumption
Reduced nephron number
Race
There are a number of conditions that can cause secondary high blood pressure. Some of these include:
Kidney disease
Thyroid problems
Obstructive sleep apnea
Certain congenital defects
Certain illegal drugs (cocaine, amphetamines, etc.)
Certain medications (birth control pills, decongestants, NSAIDS, etc.)
Adrenal gland tumors
Diabetes
How is high blood pressure diagnosed?
When you first speak to a doctor about high blood pressure, they'll want to have a physical exam performed, and discuss your medical history.
They will want to know how long you have had high blood pressure, and if you have ever had it investigated in the past.
They will also want to know if your family has a history of hypertension. Hypertension is often called the "silent killer" because people with hypertension will rarely experience any high blood pressure symptoms. They may ask you to take a few blood pressure readings at home to help rule out "White Coat Hypertension" or help diagnose "Masked Hypertension".
The most direct way a doctor will provide a high blood pressure diagnosis is by having a blood pressure test administered at a clinic. This will give a clear indication of your current blood pressure.
The doctor may also suggest that you have additional testing done, to confirm your high blood pressure diagnosis and rule out complications of untreated hypertension. Some of these tests could include:
Lab tests (urine, blood or cholesterol tests)
Electrocardiogram (EKG or ECG)
Echocardiogram
Ambulatory monitoring
Once the doctor determines the underlying cause of your high blood pressure, they can provide a clear high blood pressure diagnosis and treatment options. This includes any necessary prescription high blood pressure medications.
How is high blood pressure treated?
The first thing that will normally be suggested for managing high blood pressure symptoms is making changes to your lifestyle.
There are certain things you can do to help reduce your blood pressure, including:
Losing weight (to a healthy BMI of 18.5-24.9)
Getting more regular physical activity
Eating a well-balanced diet, including less salt (less than 3mg/day)
Limiting the amount of alcohol that you consume to less than two beverages per day, or by abstaining from alcohol completely
Quitting smoking
Avoiding illegal drugs and medications that are known to cause spikes in blood pressure
In severe cases and when lifestyle changes aren't working as high blood pressure treatments, the doctor may suggest prescription high blood pressure medications, such as:
Diuretics
Long acting calcium channel blockers (CCBs)
Angiotensin-converting enzyme (ACE) inhibitors
Angiotensin II receptor blockers (ARBs)
Beta blockers
Single-pill combinations of the medications listed above
High blood pressure treatment medications could require trial and error to find out which medications will work most effectively for you.
When to see a doctor for high blood pressure?
If you're showing symptoms or signs of high blood pressure, it's a good idea to talk to your doctor.
In many cases, changing your lifestyle and dietary habits can help you maintain healthy blood pressure. However, in some cases, the doctor may need to perform additional testing to diagnose underlying conditions causing your high blood pressure.
If you have an underlying condition that's causing your hypertension, you may require prescription high blood pressure medications to treat your symptoms.
A doctor from Maple will be able to arrange for essential testing you may need. They can also recommend any necessary treatments, so you can maintain a healthy blood pressure.
What is Maple?
With Maple, you can start talking to a doctor about your symptoms in a matter of minutes. We're a healthcare app for fast, convenient 24/7 access to Canadian doctors.
You simply log in, tap a button to request a consultation, and we'll immediately connect you to a doctor via live chat or video. You can visit our How it Works page to learn more.
Our doctors can assess symptoms, and provide treatment, including prescriptions as necessary.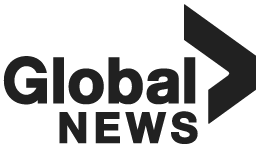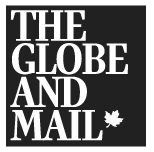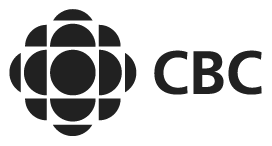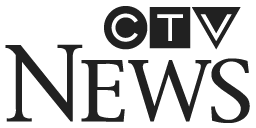 Patients love using Maple
Read our social media reviews, or download the app
The service has been amazing for our family. The doctors are kind, thorough, and ask all the right questions. As a busy family of five, this app has been a life saver
Super impressed with this service. Without a family doctor, it's easy to feel alone with no care. Very thankful to have options.
So fast and efficient. A process that would have ordinarily involved a referral and a six months wait was completed in less than 72 hours. Wholeheartedly recommend Maple.
At 1:30 am, I realized I had a UTI and was desperate for help. I went online and within ten minutes, I had my prescription faxed to my pharmacy. This service gave me peace of mind.
Maple was there for me when other doctors couldn't be. So convenient. Any time, any day. I am grateful for this service.
We needed to see a doctor over the weekend as our pediatrician was not available. Logging into Maple and choosing from a selection of specialties was quick and easy. Excellent service!
Very easy to navigate Maple. It's secure and trusted. Maple has truly gone above and beyond with their app. Highly recommended.
Amazing service! It was great being able to connect with a doctor from the comfort of home late at night.
If it wasn't for this service, I would be clogging up the emergency rooms for a prescription refill. A much needed service in my area.
With my asthma flare-up, I needed a specialist and found one here. The doctor improved my treatment and explained everything in a very clear way.
Maple revolves around your needs and schedule. Start enjoying on demand healthcare that fits your life.