Please note prescriptions are only available in Canada and given at the doctor's discretion.
Psoriasis treatment, diagnosis & prescriptions
Skip the waiting room! Instantly connect with Canadian doctors for medical care from your phone, tablet or computer - any time, 24/7.
Can I talk to a doctor on Maple about psoriasis?
Yes, a doctor on Maple will be happy to talk to you about your condition.
The doctor may suggest that you visit a dermatologist, or have a biopsy performed on the affected areas before offering a psoriasis diagnosis.
After you've received a definitive psoriasis diagnosis, a doctor from Maple will be able to offer psoriasis treatment suggestions, including psoriasis prescriptions.
Can I get a prescription on Maple?
Yes, our physicians can prescribe psoriasis medications online during your consultation. Once you accept a prescription, you'll have the option to pick it up from any pharmacy or to have it delivered right to your door at no additional cost.
You can visit our How it works page to learn more.
What is psoriasis?
Psoriasis is a common, long-term skin disorder brought on by the immune system attacking healthy skin cells, making it an autoimmune disease. The cause of psoriasis is not fully understood, but genetics, the immune system, and environmental factors all play a role.
Though it can affect people of all ages, it often appears in early adulthood.
There are several types of psoriasis that each affect different areas of the body, as well as their own unique appearances and symptoms. The types of psoriasis include:
Plaque psoriasis – the most common form of psoriasis
Guttate psoriasis
Pustular psoriasis

Palmoplantar pustulosis (PPP)
Acropustulosis
Von Zumbusch (also called Generalized)

Erythrodermic psoriasis
Nail psoriasis
Psoriatic arthritis
Inverse psoriasis, also called flexural psoriasis
What are the symptoms of psoriasis?
The most commonly seen psoriasis symptoms across most forms include:
Red or dry patches of skin, usually covered in silvery scales and sometimes with raised edges
Itchy, painful skin
Rashes on the genitals, scalp, or skin folds
Joint stiffness or swelling
Joint pain
Nail abnormalities, such as pitting, crumbling, thickening, or discoloration
Moreover, some forms of psoriasis have some additional signs and symptoms that are unique to them.
Nail psoriasis signs and symptoms:
Crumbling nails
Nail disconnecting from the finger
Discoloration of the nail
Guttate psoriasis signs and symptoms:
Small red or scaly teardrop-shaped spots
Usually affects children and young adults
Tends to affect the trunk, legs, or arms
Inverse psoriasis signs and symptoms:
Smooth patches of red, irritated skin that worsen with sweating or friction
Sexual problems due to discomfort
Mainly affects the buttocks, groin, armpits, or breasts
Sometimes mistaken for fungal or bacterial infections due to their similar appearance
Pustular psoriasis signs and symptoms:
Pus-filled lesions
Can affect large areas, or be contained to the palms of the hands, soles of the feet, fingers, and toes
Bone damage (rarely and only with Acropustulosis)
Fever, chills, muscle weakness, headache, weight loss, nausea, dehydration, racing heartbeat (rarely and only with Von Zumbusch)
Erythrodermic psoriasis signs and symptoms:
This is the rarest form of psoriasis. Although it doesn't have unique symptoms, this form can cover the entire body in irritated, peeling skin and can burn or itch severely.
Psoriatic arthritis signs and symptoms:
Progressive joint damage that can lead to permanent damage in severe cases
It's possible to have this form of psoriasis with no symptoms other than joint pain and stiffness
What causes psoriasis?
Because psoriasis is an autoimmune disease, its main cause is genetics. However, some factors can increase the risks of experiencing psoriasis, such as:
Obesity
Infections – viral or bacterial
Heavy alcohol consumption
Certain medications
Vitamin D deficiencies (observed in patients with psoriasis)
Injury to skin or skin irritation
Tobacco use or exposure to secondhand smoke
Cold, dry weather
Rapid withdrawal from systemic or oral corticosteroids
In addition to these, some forms of psoriasis have triggers that are unique to them, including:
Guttate psoriasis causes:
Bacterial infections (strep throat)
Pustular psoriasis causes:
Too much time in the sun
Pregnancy (this condition is more common in pregnant women)
Erythrodermic psoriasis causes:
As an allergic reaction to medications
Severe sunburn
Although evidence is conflicting, it's believed that severe or chronic stress could also be an associated risk factor for experiencing psoriasis.
How is psoriasis diagnosed?
A doctor may be able to offer a psoriasis diagnosis by examining the affected areas and asking you some questions about your condition.
In many cases, the doctor may refer you to a dermatologist for further evaluation. Because some types of psoriasis can resemble eczema or other skin conditions, the doctor or dermatologist may recommend a biopsy of the affected skin be taken to confirm the condition or type of psoriasis.
If you're showing symptoms of psoriatic arthritis, the doctor may also suggest having blood tests or X-rays performed to rule out other forms of arthritis.
How is psoriasis treated?
Psoriasis is a chronic disease that can significantly impact your quality of life. It's important to seek treatments for both the physical and psychological aspects of this disease.
At this time, there's no cure for psoriasis. Therefore, psoriasis treatments should focus on controlling the disease and its symptoms. The treatments chosen will depend on the severity of your condition, as well as its location.
Mild forms of psoriasis involve treatments using topical medications. Some of these topical psoriasis medications include:
Coal-tar ointments and shampoos
Calcitriol and calcipotriene
Steroid-based creams
Salicylic acid
Prescription retinoids
In moderate to severe cases, dermatologists may prescribe phototherapy as a psoriasis treatment. Some forms of phototherapy used are:
Ultraviolet B light (UVB)
Narrow-band UVB therapy
PUVA therapy (the drug psoralen combined with UVA light)
If other psoriasis prescriptions aren't working, the doctor may suggest drugs called biologics. These drugs target parts of the immune system to help reduce psoriasis symptoms. However, they can lower your body's defenses against other illnesses.
There are also new treatments becoming available using excimer lasers to deliver localized ultraviolet light to areas of the skin. These treatments are more potent, and require less frequent sessions than traditional light therapy to be effective.
Lifestyle adjustments like weight loss, quitting smoking, and reducing alcohol consumption have also been proven to help reduce psoriasis flare-ups and lessen negative symptoms.
When to see a doctor for psoriasis?
If you believe you're experiencing a form of psoriasis, it's a good idea to talk to a doctor on Maple about it.
They will be able to help you monitor the condition and confirm whether or not you are experiencing psoriasis, or make recommendations for further testing.
You should also talk to your doctor about psoriasis if:
You begin experiencing joint problems, such as pain, swelling, or less mobility
You're concerned about the appearance of your skin
You're experiencing chronic or severe pain and discomfort
The pain becomes widespread
Your condition doesn't improve with treatment
What is Maple?
With Maple, you can start talking to a doctor about your symptoms in a matter of minutes. We're a healthcare platform for fast, convenient 24/7 access to Canadian doctors.
Simply log in, tap a button to request a consultation, and we'll immediately connect you to a doctor via live chat or video. You can visit our How it works page to learn more.
Our doctors can assess symptoms and provide treatment, including prescriptions as necessary.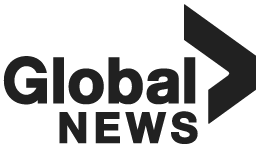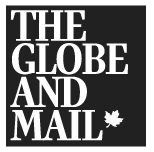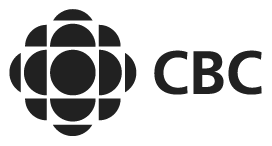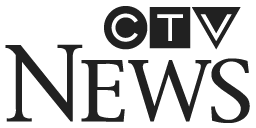 Patients love using Maple
Read our social media reviews, or download the app
A fantastic way to get medical advice when you are unable to see someone in person. The app is so simple to use. Highly recommend. I am not a tech savvy person but the doctor was kind enough to patiently walk me through every step of the process. Thank you.
This app is amazing! The doctor was so professional. I just waited 1-2 mins to get served! I highly recommend this app.
The service has been amazing for our family. The doctors are kind, thorough, and ask all the right questions. As a busy family of five, this app has been a life saver
Super impressed with this service. Without a family doctor, it's easy to feel alone with no care. Very thankful to have options.
So fast and efficient. A process that would have ordinarily involved a referral and a six months wait was completed in less than 72 hours. Wholeheartedly recommend Maple.
At 1:30 am, I realized I had a UTI and was desperate for help. I went online and within ten minutes, I had my prescription faxed to my pharmacy. This service gave me peace of mind.
Maple was there for me when other doctors couldn't be. So convenient. Any time, any day. I am grateful for this service.
We needed to see a doctor over the weekend as our pediatrician was not available. Logging into Maple and choosing from a selection of specialties was quick and easy. Excellent service!
Very easy to navigate Maple. It's secure and trusted. Maple has truly gone above and beyond with their app. Highly recommended.
Amazing service! It was great being able to connect with a doctor from the comfort of home late at night.
Maple revolves around your needs and schedule. Start enjoying on demand healthcare that fits your life.