Rotavirus treatment, diagnosis & prescriptions
Skip the waiting room! Instantly connect with Canadian doctors for medical care from your phone, tablet or computer - any time, 24/7.
Can a doctor treat rotavirus infection on Maple?
Yes. In most cases, a doctor from Maple will be able to offer a rotavirus diagnosis by evaluating the child's condition and discussing symptoms.
The doctor may also request that you take a stool sample to a clinic or lab to confirm the diagnosis and rule out other causes.
Rotavirus in adults is rare. Those affected may find they have only mild symptoms or are asymptomatic.
Can I get a prescription on Maple?
Yes, our physicians can prescribe medications online during your consultation. Once you accept a prescription, you'll have the option to pick it up from any pharmacy or have it delivered to your door at no additional cost.
You can visit our How it works page to learn more.
What is rotavirus infection?
Rotavirus is a very common infection, usually found in young children. It causes inflammation in the stomach and intestines resulting in severe diarrhea. The infection symptoms typically last between three to eight days.
Before a rotavirus vaccine was available, it was incredibly common for children to have a rotavirus infection at least once before the age of 5.
What are the symptoms of rotavirus infection?
Common rotavirus symptoms include:
Vomiting
Nausea
Fever
Diarrhea
These symptoms are considered normal. However, you should immediately seek medical attention if your child begins to experience:
Black or tarry stool
Bloody stool
Pus in their stool
Frequent vomiting
Severe diarrhea (for more than 24 hours)
Extreme lethargy or irritability
Severe pain
Symptoms of dehydrations (excessive thirst, crying without tears, unusual sleepiness, dry mouth, becoming unresponsive)
A fever or 104 F (40 C) or higher
What causes rotavirus infection?
Rotavirus causes stem from fecal-oral contact.
The virus is usually present in the infected person's stool for several days before they begin to show signs of any symptoms and for up to 10 days after symptoms have stopped.
While the virus is present, if stool gets onto hands and thorough hand washing isn't done to clean it off, the virus can spread to other objects like toys, clothes, utensils and surfaces. The virus can stay active on contaminated objects and surfaces for weeks unless they're sanitized.
If through either direct contact or contact with contaminated surfaces, the virus gets into the mouth, it can infect the new host. This also means it's easy to spread if living areas aren't thoroughly cleaned after a rotavirus infection, especially in places like schools and daycares.
How is rotavirus infection treated?
Unfortunately, there is no specific rotavirus treatment. Antiviral and antibiotic medications won't help this type of infection.
The biggest concern when a child is experiencing a rotavirus infection is dehydration. Because of the frequent and sometimes severe diarrhea, it's very important to remember to watch for signs of dehydration, such as excessive thirst, crying without tears, unusual sleepiness, dry mouth, or becoming unresponsive.
The best way to combat this is to encourage drinking lots of water and other clear fluids. If dehydration does become a concern, talk to a doctor on Maple about what steps you should take to help protect your child.
How can rotavirus infections be prevented?
The best way to prevent a rotavirus infection is by giving children the rotavirus vaccine.
Moreover, teaching young children good hygiene habits, including regular, thorough hand washing, can help reduce their risk of infection.
Is rotavirus infection contagious?
Yes, rotavirus is extremely contagious.
Because of the virus' ability to stay active on contaminated objects and surfaces, rotavirus transmission is very easy. This can be minimized by thoroughly sanitizing all possible contamination points once a doctor has given a rotavirus diagnosis.
What is the difference between norovirus and rotavirus?
The biggest differences between rotavirus and norovirus are the duration of the infection, who the virus typically affects, and possible complications associated with the infections. Both conditions are caused by fecal-oral contamination involving infected stool.
In some cases, evaluating the symptoms alone may not be enough for a doctor to determine which virus is present, because their symptoms are very similar.
Symptoms for a rotavirus infection usually last between three to eight days while norovirus symptoms usually lasts less than three days. Rotavirus most often affects children under five who haven't received the rotavirus vaccine while norovirus is more common in adults. Moreover, a child who develops rotavirus may be immune to reinfection while norovirus can re-infect someone repeatedly throughout their lives.
Due to the importance of staying hydrated for young children, there are additional risks associated with severe dehydration in children experiencing rotavirus.
Can rotavirus infection cause seizures?
Yes, it is possible for rotavirus to cause seizures, although it's very rare compared to other rotavirus symptoms.
In some rare cases, children can experience short convulsions as a symptom of rotavirus encephalopathy. They should see a doctor as soon as possible if this occurs.
Does rotavirus infection cause fever?
Yes, in some cases rotavirus can cause a fever. If you or your children experience a fever of 104 F (40 C) or higher, you should seek immediate medical attention.
What is Maple?
With Maple, you can start talking to a doctor about your symptoms in a matter of minutes. We're a healthcare platform for fast, convenient 24/7 access to Canadian doctors.
Simply log in, tap a button to request a consultation, and we'll immediately connect you to a doctor via live chat or video. You can visit our How it works page to learn more.
Our doctors can assess symptoms and provide treatment, including prescriptions, as necessary.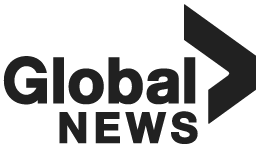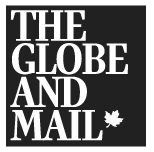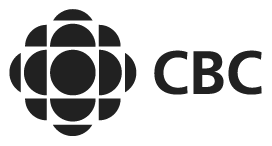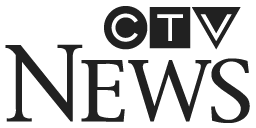 Patients love using Maple
Read our social media reviews, or download the app
Saves a lot of time compared to sitting in a doctor's office!
Legitimate and just as described, with fabulous doctors. Totally fills the late-night worry gap!
Not having to endure a long wait at a walk in clinic is fabulous. Especially since I have twin pre-schoolers to contend with.
The service is so quick and professional and saves hours spent in a walk-in-clinic. This is a game changer for busy moms and I recommend it to everyone!
Instead of my husband having to drag both kids to the hospital or walk in alone he was able to see a doctor right away and get a prescription faxed to our local pharmacy.
Our family has used this service twice so far and it has been amazing. Both doctors were friendly, compassionate and you never feel rushed.
Was concerned I wouldn't be able to see a doctor without an appointment. I installed the Maple app, spoke to a doctor and had my prescription in under 30 min.
I used Maple for the first time today. It was quick and easy, took less than ten minutes including connecting time and the doctor was professional and friendly. 
LOVE This service. Not only do you have a doctor within seconds but they are professional and knowledgable.
Absolutely blown away. It was SO easy to use. No wait time getting connected with a doctor. Getting the prescription faxed to the pharmacy made it a seamless process.
Maple revolves around your needs and schedule. Start enjoying on demand healthcare that fits your life.