Pubic lice (Crabs) treatment, diagnosis & prescriptions
Skip the waiting room! Instantly connect with Canadian doctors for medical care from your phone, tablet or computer - any time, 24/7.
Can I talk to a doctor on Maple about my pubic lice (crabs)?
Yes. Especially if you're unsure of whether you have pubic lice, a Maple doctor can help you identify them, and prescribe proper treatment.
Can I get a prescription on Maple?
Yes, our physicians can prescribe medications online during your consultation. Once you accept a prescription, you'll have the option to pick it up from any pharmacy or to have it delivered right to your door at no additional cost.
You can visit our How it Works page to learn more.
What is pubic lice (crabs)?
Pubic lice (commonly called crabs) are insects that live in pubic hair, though they may also live in chest hair, underarm hair, eyelashes and eyebrows, facial hair, and leg hair. These tiny bugs resemble crabs under a microscope, which is why people often call them crabs.
What are the symptoms of pubic lice (crabs)?
Symptoms of pubic lice (crabs) most commonly include itching in the genital area. Some people may have small brown spots on the skin, which are the eggs of a pubic louse (nits). Pubic lice also bite, causing swollen skin and bluish spotting. 
Crabs can lead to disease if bites become itchy and are scratched too much, because the open skin increases susceptibility to infection.
What causes pubic lice (crabs)?
Pubic lice (crabs) transmission usually happens during sex, though they can also crawl onto a person's skin from shared towels, bedsheets, and clothes. It is a common misconception that pubic lice jump or fly, or that a person can get crabs from a toilet seat. 
How can I prevent pubic lice (crabs)?
Pubic lice (crabs) prevention is possible through washing sheets or clothes that have likely been in contact with them in hot water. Telling your sexual partners if you have crabs will also prevent the spread, as it is very likely they will also need to be treated. 
How can I treat pubic lice (crabs)?
Pubic lice treatment is simple, but important, because they won't go away without treatment. There are anti-lice shampoos, gels and foams that can be used to treat most of the body except the lashes and eyebrows. For the best removal advice, speak with a doctor about your particular case.
Can I use head lice treatment for pubic lice (crabs)?
Yes, you can use head lice treatment for pubic lice with the exception of treatment in the areas around your eyes. 
Does shaving help get rid of pubic lice (crabs)?
Shaving doesn't get rid of pubic lice completely, because pubic lice eggs can still be stuck to the skin, or pubic lice can crawl to other hair on the body. 
What is Maple?
With Maple, you can start talking to a doctor about your symptoms in a matter of minutes. We're a healthcare app for fast, convenient 24/7 access to Canadian doctors.
You simply log in, tap a button to request a consultation, and we'll immediately connect you to a doctor via live chat or video. You can visit our How it Works page to learn more.
Our doctors can assess symptoms, and provide treatment, including prescriptions as necessary.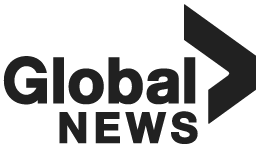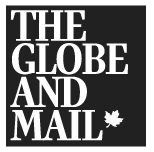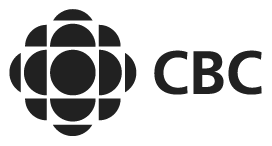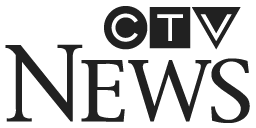 Patients love using Maple
Read our social media reviews, or download the app
Saves a lot of time compared to sitting in a doctor's office!
Legitimate and just as described, with fabulous doctors. Totally fills the late-night worry gap!
Not having to endure a long wait at a walk in clinic is fabulous. Especially since I have twin pre-schoolers to contend with.
The service is so quick and professional and saves hours spent in a walk-in-clinic. This is a game changer for busy moms and I recommend it to everyone!
Instead of my husband having to drag both kids to the hospital or walk in alone he was able to see a doctor right away and get a prescription faxed to our local pharmacy.
Our family has used this service twice so far and it has been amazing. Both doctors were friendly, compassionate and you never feel rushed.
Was concerned I wouldn't be able to see a doctor without an appointment. I installed the Maple app, spoke to a doctor and had my prescription in under 30 min.
I used Maple for the first time today. It was quick and easy, took less than ten minutes including connecting time and the doctor was professional and friendly. 
LOVE This service. Not only do you have a doctor within seconds but they are professional and knowledgable.
Absolutely blown away. It was SO easy to use. No wait time getting connected with a doctor. Getting the prescription faxed to the pharmacy made it a seamless process.
Maple revolves around your needs and schedule. Start enjoying on demand healthcare that fits your life.