Nausea & vomiting treatment, diagnosis & prescriptions
Skip the waiting room! Instantly connect with Canadian doctors for medical care from your phone, tablet or computer - any time, 24/7.
Can I talk to a doctor on Maple about nausea and vomiting?
Yes, you can. In most cases, a doctor from Maple will be able to provide a nausea and vomiting diagnosis by observing your condition. They'll also want to discuss any other connected symptoms or signs of nausea and vomiting that you're currently experiencing.
The nausea and vomiting can be caused by a wide range of conditions. These symptoms range from mild and expected, to severe and requiring medical attention. Because of this, the doctor may suggest additional testing be done to check for the underlying condition, before providing a nausea and vomiting diagnosis.
If you have severe, persistent signs of nausea and vomiting, you should seek immediate medical attention.
Can I get a prescription on Maple?
Yes, our physicians can prescribe medications for nausea and vomiting online during your consultation. Once you accept a prescription for nausea and vomiting, you'll have the option to pick it up from any pharmacy or to have it delivered right to your door at no additional cost.
What are nausea and vomiting?
Nausea and vomiting are actually symptoms of other conditions, rather than diseases themselves. Vomiting is often the result of having nausea, particularly if the nausea is persistent or severe.
Nausea can be described as pain in the stomach, in varying degrees of severity, ranging from uneasiness to sharp cramping pains.
Vomiting is the voluntary or involuntary emptying of stomach contents through the esophagus and mouth. This is often referred to as "throwing up".
What are the symptoms of nausea and vomiting?
In most cases, nausea and vomiting are signs or symptoms of other underlying conditions. Because of this, nausea and vomiting can be considered symptoms themselves.
However, there are additional symptoms that often appear alongside nausea and vomiting, including:
Dry mouth
Decreased urination
Fainting
Rapid pulse
Diarrhea
Fever
Abdominal pain
Chest pain
Confusion
Excessive sweating
Vertigo
Lightheadedness
Fatigue
What causes nausea and vomiting?
The most common causes of nausea and vomiting differ depending on the age of the person affected.
Children most frequently experience signs of nausea and vomiting due to causes such as:
Allergies (particularly milk in children)
Food poisoning
Motion sickness
Overeating/feeding
Coughing
Illness (particularly those causing high fever)
Viral infection
Blocked intestines or constipation
Common nausea and vomiting symptoms for adolescents and adults include:
Seasickness
Influenza
Gastroenteritis
A reaction to certain unpleasant smells
Intense pain
Medication-induced vomiting
Early-stage pregnancy
Dizziness
Anything triggering your gag reflex
Alcohol use
Irritable bowel syndrome (IBS)
Chemotherapy or radiation therapy
Fever
Emotional distress
In some cases, nausea and vomiting is caused by serious conditions, such as:
Gallbladder disease
Ulcers
Heart problems (heart attack or heart failure)
Acute liver failure
Hiatal hernia
Brain injuries
Crohn's disease
Anaphylaxis (a severe allergic reaction)
If your nausea and vomiting symptoms are severe, persistent, or chronic, you should speak to a doctor about it.
How are nausea and vomiting diagnosed?
In most cases, the doctor can offer a diagnosis for what's causing your nausea and vomiting by evaluating your condition and discussing your symptoms.
However, because nausea and vomiting are often caused by underlying conditions, the doctor may suggest additional testing to narrow down their diagnosis.
In some cases, they may refer you to a gastroenterologist for further evaluation of your nausea and vomiting symptoms.
How are nausea and vomiting treated?
Because nausea and vomiting are usually caused by other conditions, the most effective long-term nausea and vomiting treatments involve treating those underlying conditions and preventing complications from prolonged vomiting.
The types of nausea and vomiting treatments your doctor recommends will depend on the diagnosed underlying cause. In some cases, that could involve prescriptions for nausea and vomiting or medications to treat the causal condition.
The most common direct nausea and vomiting treatments involve self-care at home. These treatments include:
Drinking clear fluids (starting with small amounts)
Bed rest
Eating bland, light foods (and avoiding anything spicy or greasy)
Avoiding brushing your teeth after eating
Avoiding physical activities after eating
Avoiding known triggers (not reading in a moving vehicle if you get motion sickness, avoiding smells that make you gag, etc.)
Only eating foods that you know you can tolerate
Eating slower and in smaller portions more frequently
Avoiding solid foods until vomiting episodes have passed
When to see a doctor for nausea and vomiting?
Most nausea and vomiting will pass on its own. However, if your nausea and vomiting symptoms become severe or persistent, you should talk to a doctor.
They will be able to suggest any additional testing that may be necessary to provide you with a clear diagnosis for your nausea and vomiting.
You may require prescription nausea and vomiting medications in order to treat your underlying condition. The doctor will also be able to refer you to a gastroenterologist, if they believe you require further evaluation.
What is Maple?
With Maple, you can start talking to a doctor about your nausea and vomiting symptoms in a matter of minutes. We're a healthcare app for fast, convenient 24/7 access to Canadian doctors.
You simply log in, tap a button to request a consultation, and we'll immediately connect you to a doctor via live chat or video. You can visit our How it Works page to learn more.
Our doctors can assess symptoms, and provide treatment, including prescriptions as necessary.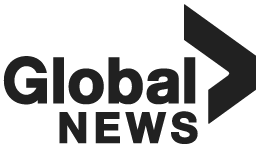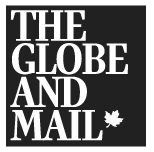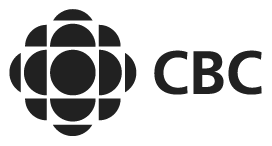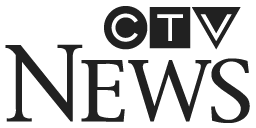 Patients love using Maple
Read our social media reviews, or download the app
Saves a lot of time compared to sitting in a doctor's office!
Legitimate and just as described, with fabulous doctors. Totally fills the late-night worry gap!
Not having to endure a long wait at a walk in clinic is fabulous. Especially since I have twin pre-schoolers to contend with.
The service is so quick and professional and saves hours spent in a walk-in-clinic. This is a game changer for busy moms and I recommend it to everyone!
Instead of my husband having to drag both kids to the hospital or walk in alone he was able to see a doctor right away and get a prescription faxed to our local pharmacy.
Our family has used this service twice so far and it has been amazing. Both doctors were friendly, compassionate and you never feel rushed.
Was concerned I wouldn't be able to see a doctor without an appointment. I installed the Maple app, spoke to a doctor and had my prescription in under 30 min.
I used Maple for the first time today. It was quick and easy, took less than ten minutes including connecting time and the doctor was professional and friendly. 
LOVE This service. Not only do you have a doctor within seconds but they are professional and knowledgable.
Absolutely blown away. It was SO easy to use. No wait time getting connected with a doctor. Getting the prescription faxed to the pharmacy made it a seamless process.
Maple revolves around your needs and schedule. Start enjoying on demand healthcare that fits your life.