Get fluoxetine online.
Are you looking to get fluoxetine online? You can get your medication prescribed online in minutes and delivered straight to your door. 
Please note all prescriptions are given at the doctor's discretion. An assessment is required to determine if the treatment is right and safe for you. A prescription will only be provided after the doctor has deemed it appropriate.
Get started now
How to get fluoxetine online in Canada with Maple.
First, choose your symptoms
Fluoxetine is used to treat depression, panic attacks, obsessive compulsive disorder (OCD), bulimia, and a severe form of premenstrual syndrome (premenstrual dysphoric disorder, PDD).
If you don't have employer / insurer coverage, fees may apply since many of our services aren't covered by provincial health plans. This is often because of our use of secure messaging and a national network of doctors and nurse practitioners.
Payment may be required, and will include the prescriptions for fluoxetine if the doctor deems it necessary.
 For more information on our pricing, click here.
Next, you'll hear from the doctor
Once you've entered your symptoms, a doctor or nurse practitioner will review your case. If they're able to help, your visit will start; if they can't help, you'll be notified before your consultation begins and you won't be charged. You're only charged if you speak with a Maple doctor.
Most often, you'll speak to your doctor or nurse practitioner over text, though they may request audio or video chat if it'll help with your diagnosis.
You'll get a prescription right on Maple, so you can send it to any pharmacy for pickup, or you can have it shipped with free delivery.
In some cases, a prescription won't be recommended by the doctor. They will let you know if this is the case. Doctors may also not be able to prescribe some medications in certain provinces or regions.
Note: Maple is not a pharmaceutical manufacturer, nor are we an online pharmacy. This means you'll need to buy the medication from the pharmacy itself once you have your prescription.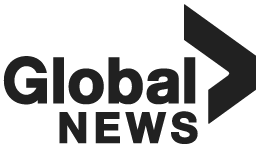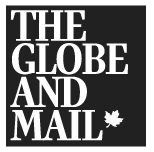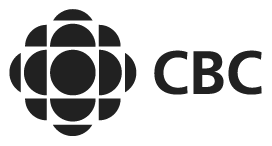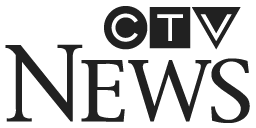 Frequently Asked Questions
What is fluoxetine and how does it work?
Fluoxetine, sold under the brand name Prozac in Canada among others, is an antidepressant which increases levels of serotonin in the brain. It affects chemicals in the brain that may be unbalanced in people with depression, eating disorders, panic disorders, or obsessive-compulsive disorders (OCD). If you're looking for a Prozac prescription in Canada, connect with a doctor on Maple. They can provide a prescription online based on your consultation and at their discretion.
What are the uses for fluoxetine?
Fluoxetine is a form of medication often sold under the brand names Prozac and Sarafem, typically used to treat various forms of mental illness such as depressive disorders, obsessive-compulsive disorder, panic disorder, and eating disorders.
It's known to improve mood, sleep, and energy levels. If you're experiencing a high number of panic attacks or feelings of fear and anxiety, you can speak to a doctor on Maple about a prescription for fluoxetine in Canada.
How do you use fluoxetine?
Fluoxetine should be used as a doctor recommends, and you should follow all directions on your prescription label. Typical dosages are dependent on the type of treatment patients are seeking, but can range from five to 10mg daily orally for panic disorders to a maximum of 60mg daily. There are also pediatric dosage recommendations, so it's vital to pay attention and follow physician-directed dosages.
Dosages for immediate-release oral formulations are typically increased after week one and should be swallowed whole with a drink of water. It's important to take doses on time and not double up to make up for days you forgot to take a dose. There are also oral capsule delayed release, oral solutions, oral syrup, and oral tablets available for fluoxetine.
What are the side effects and risks of fluoxetine?
You should always speak with a doctor to make sure that fluoxetine is right for you. Antidepressants can increase the risk of suicidal thinking and behaviour in children, adolescents, and young adults with depressive disorders. Other possible side effects include:
Headache
Sweating
Insomnia
Drowsiness
Abnormal dreams
Decreased libido
Diarrhea
Nausea
Skin rash
Dry mouth
Doctors are advised to closely monitor patients of all ages for clinical worsening and the emergence of worrisome thoughts and behaviours when taking this medication.
Who should not take fluoxetine?
Fluoxetine should not be taken by anyone who is also taking monoamine oxidase inhibitors (MAOIs), or by women who are breastfeeding.
If you're wondering how to get a prescription for fluoxetine, you'll need to speak to a doctor since you can't get fluoxetine without a prescription. If the doctor you speak with on Maple decides the medication is right for you, they'll provide you with an online fluoxetine prescription you can take to any pharmacy or have delivered at no additional cost.
Does fluoxetine affect sleep?
Fluoxetine may cause sleep problems initially — including trouble falling or staying asleep — but this tends to improve for most within weeks. For some, however, this side effect may not go away. If you're experiencing consistent sleep problems that you think may be related to fluoxetine, it's best to speak to a doctor about your prescribed fluoxetine dosage and go from there.
Can you drink alcohol on fluoxetine?
You should avoid drinking alcohol while taking fluoxetine. Mixing alcohol and fluoxetine can lead to drowsiness and increased feelings of depression and anxiety.
Can you take fluoxetine on an empty stomach?
Fluoxetine can be taken with food or on an empty stomach — neither affects the absorption of the medication. However, if you do notice you're getting an upset stomach when taking this medication, you may try taking it with food to ease any discomfort.
What happens if I miss a dose of fluoxetine, what should I do?
If you've missed a dose of fluoxetine, take the prescribed amount as soon as you remember, unless it's close to the time of your next dose. If it's close to the time of your next dose, simply take the next dose as prescribed — never double your dose.
You may also experience withdrawal syndrome following abrupt discontinuation of fluoxetine — onset of symptoms can be between one to 10 days. You're also at an increased risk if you're taking a higher dose of fluoxetine. Signs of withdrawal syndrome include:
Dizziness
Chills
Light headedness
Vertigo
Shock-like sensations
Paresthesia (numbness or burning)
Fatigue
Headache
Nausea
Tremors
Diarrhea
Visual disturbance
Anxiety
Agitation
Confusion
Insomnia
Irritability
Mania
What is Maple?
Maple connects you with doctors and other healthcare providers online via text, audio, or video. After you log in to your Maple account, you can request an online consultation.
Consultations work similarly to in-person appointments — the doctor can examine you as needed, ask questions about your symptoms, go through your health history, and determine if fluoxetine is right for you. If they think your condition is more serious, they may tell you to see a doctor for an in-person appointment.
Once you talk to a doctor on Maple and they determine a prescription for fluoxetine online is right for you, you'll have the option to send the prescription to a local pharmacy or you can get it delivered within one to two business days at no extra cost.
Doctors can prescribe many medications online.
Get fluoxetine online with Maple.
Maple revolves around your needs and schedule. Connect with a doctor from anywhere in Canada 24/7.