Please note prescriptions are only available in Canada and given at the doctor's discretion.
Cystitis treatment, diagnosis & prescriptions
Skip the waiting room! Instantly connect with Canadian doctors for medical care from your phone, tablet or computer - any time, 24/7.
Can a doctor treat cystitis on Maple?
Yes. A doctor on Maple will be able to offer cystitis treatment options, but only after you receive a cystitis diagnosis.
The doctor will need to discuss your medical history and evaluate your symptoms. In some cases, they may request additional testing to confirm the condition.
Can I get a prescription on Maple?
Yes. Our physicians can provide cystitis medicine online during your consultation. Once you accept a prescription, you'll have the option to pick it up from any pharmacy or have it delivered to your door at no additional cost.
You can visit our How it works page to learn more.
What is cystitis?
Cystitis is the medical term used to describe bladder inflammation.
There are a few types of cystitis depending on the cause of the condition.
The most common type of cystitis is bacterial cystitis, also called a urinary tract infection or UTI. This condition is caused by a bacterial infection.
Other types include:
Chemical cystitis
Radiation cystitis
Interstitial cystitis
Foreign body cystitis
Drug-induced cystitis
Cystitis associated with other conditions
While cystitis in men is possible, it's far more common for cystitis to appear in women. Healthy men experiencing cystitis should have their doctor investigate further.
What are the symptoms of cystitis?
The most common signs and symptoms of cystitis include:
Discomfort in the pelvic region
Low-grade fever
Burning sensation when urinating
Cloudy or very fragrant urine
Persistent urge to urinate
Having frequent, small bouts of urination
Pressure in the lower abdomen
If you notice blood in your urine from cystitis, you should contact your doctor immediately.
While normally affecting the bladder, cystitis can also cause symptoms to appear in other areas.
Cystitis causing back pain and side pain, fever, chills, nausea, or vomiting should be reported to your doctor right away, as they could be signs of a kidney infection.
How is cystitis diagnosed?
If you believe you might be experiencing symptoms of cystitis, a doctor on Maple will likely suggest you have some testing performed to confirm the cystitis diagnosis.
Some additional tests that could be recommended include:
Imaging tests, such as X-rays or ultrasound
Urine analysis tests
Cystoscopy
How is cystitis treated?
When the cause of cystitis is an infection, the doctor will normally treat it with cystitis antibiotics.
The length of the antibiotic course will depend on whether this is your first time having this condition or if the cystitis is chronic or recurrent.
Other types of cystitis could be treated with nerve stimulation, procedures to manipulate the bladder (i.e. bladder distention), or medications inserted directly into the bladder or taken orally.
Avoiding triggers such as bubble bath or spermicides, which could be causing a reaction, can also be recommended.
Is cystitis dangerous?
Cystitis on its own isn't dangerous. However, if the cause of cystitis is an infection (bacterial cystitis), then it can become dangerous if left untreated.
In some cases, bacterial cystitis in the bladder can "backtrack" into the kidney and cause a kidney infection, which is much more dangerous and can be potentially life-threatening.
Can cystitis cause bloating?
Yes. Bacterial cystitis can sometimes feel like stomach bloating or cause bloating pain in the lower abdomen.
How long does cystitis last without treatment?
How long cystitis lasts without treatment depends on the exact cause of the condition.
Mild cases will typically resolve themselves in a few days. However, if it's bacterial cystitis, the infection can actually "backtrack" and make its way into the kidneys, making it much more dangerous and potentially life-threatening.
If cystitis causes pain or lasts longer than four days, you should consult a doctor on Maple.
What is the difference between cystitis and pyelonephritis?
While both bacterial cystitis and pyelonephritis are caused by infections, the biggest difference between them is that cystitis affects the bladder, while pyelonephritis affects the kidneys. Pyelonephritis is also more dangerous than cystitis.
If left untreated, a cystitis infection can sometimes travel into the kidneys, where it may become pyelonephritis.
What is the difference between cystitis and urinary tract infection (UTI)?
A urinary tract infection (UTI) is actually another name for bacterial cystitis.
So, while UTIs and cystitis aren't always the same, whenever the condition is determined to be bacterial cystitis, it's just another name for a urinary tract infection.
What is Maple?
With Maple, you can start talking to a doctor about your symptoms in minutes. We're a healthcare platform for fast, convenient 24/7 access to Canadian doctors.
Simply log in, tap a button to request a consultation, and we'll connect you to a doctor via live chat or video. You can visit our How it works page to learn more.
Our doctors can assess symptoms and provide treatment, including prescriptions as necessary.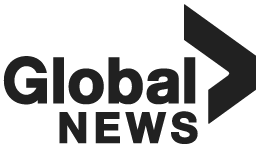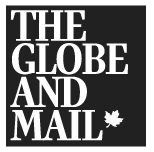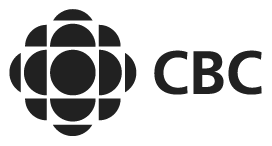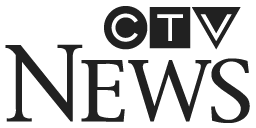 Patients love using Maple
Read our social media reviews, or download the app
The service has been amazing for our family. The doctors are kind, thorough, and ask all the right questions. As a busy family of five, this app has been a life saver
Super impressed with this service. Without a family doctor, it's easy to feel alone with no care. Very thankful to have options.
So fast and efficient. A process that would have ordinarily involved a referral and a six months wait was completed in less than 72 hours. Wholeheartedly recommend Maple.
At 1:30 am, I realized I had a UTI and was desperate for help. I went online and within ten minutes, I had my prescription faxed to my pharmacy. This service gave me peace of mind.
Maple was there for me when other doctors couldn't be. So convenient. Any time, any day. I am grateful for this service.
We needed to see a doctor over the weekend as our pediatrician was not available. Logging into Maple and choosing from a selection of specialties was quick and easy. Excellent service!
Very easy to navigate Maple. It's secure and trusted. Maple has truly gone above and beyond with their app. Highly recommended.
Amazing service! It was great being able to connect with a doctor from the comfort of home late at night.
If it wasn't for this service, I would be clogging up the emergency rooms for a prescription refill. A much needed service in my area.
With my asthma flare-up, I needed a specialist and found one here. The doctor improved my treatment and explained everything in a very clear way.
Maple revolves around your needs and schedule. Start enjoying on demand healthcare that fits your life.