Nail infections treatment, diagnosis & prescriptions
Skip the waiting room! Instantly connect with Canadian doctors for medical care from your phone, tablet or computer - any time, 24/7.
Can I talk to a doctor on Maple about my nail infection?
Yes, you can. Most of the time, a healthcare provider can diagnose nail infections by discussing the symptoms and signs of nail infections, and your medical history. They'll also want to perform a physical exam.
Less frequently, the healthcare provider may suggest additional testing to check for the exact cause of the nail infection that you're experiencing. Once they've given you a clear diagnosis for your nail infections, the healthcare provider can suggest nail infection treatments that will work effectively for you.
Can I get a prescription on Maple?
Yes, our physicians can prescribe nail infection medications online during your consultation. Once you accept a prescription for nail infections, you'll have the option to pick it up from any pharmacy or to have it delivered right to your door at no additional cost.
What are nail infections?
Nail infections are bacterial or fungal infections on, around, or under the fingernails or toenails. When the skin around the nail becomes infected, the infection is called "paronychia".
Nail fungus is called "onychomycosis", and occurs more often in toenails than fingernails. This is probably due to the moist environment, and because we don't wash our feet as much as our hands.
There are a few different types of fungal infections that can affect nails, including:
Proximal subungual infections
White superficial infections
Distal subungual infections
Candida infections
What are the symptoms of a nail infection?
The symptoms and signs of nail infections can vary, depending on the type of infection that you're experiencing, and its severity.
The most common nail infection symptoms include:
Crumbling, brittle, or ragged nails
White to yellow-brown discolouration
Thickened nails
Foul smelling nails
Nails that are distorted in shape
Darkened nails caused by debris building up under the nail
Nail may lift up from nail bed
Yellow-greenish pus-filled abscesses around or under the nail
Redness or swelling around the nail
Tenderness or pain
What causes nail infections?
Nail infections are usually caused by either bacterial or fungal infections.
Nail infections can sometimes be caused by biting or picking finger nails, manicures, or having ingrown nails. However, they also commonly result from having frequently wet hands, finger or toe injuries, or regular contact with chemicals that can damage skin or nails.
Certain people have higher risks of experiencing nail infections, including:
Diabetics
People whose hands are frequently wet (cleaners, dishwashers, etc.)
Other skin conditions like dermatitis
People with weakened or lowered immune systems
How are nail infections diagnosed?
In most cases, the doctor will be able to provide a diagnosis for nail infections after evaluating the symptoms and signs of nail infections you're experiencing. They'll also have to do a physical exam to determine the type of infection and its severity.
Uncommonly, the healthcare provider may suggest that pus or discharge from the infection be tested in order to narrow down the specific type of infection.
Once you have a nail infection diagnosis, the healthcare provider will be able to suggest appropriate nail infection treatments for your condition. This includes any prescription nail infection medications that you may require.
How are nail infections treated?
The type of nail infection treatments that your healthcare provider recommends depends on the severity of your condition. It will also take into consideration whether your condition is acute or chronic, and the cause of the infection.
Things you can do to help your fungal infection:
Trim your nails straight across
Do not share nail trimming tools
Keep your feet clean and dry – change your socks throughout the day if you must wear closed toed-shoes
Use antifungal powder or spray daily
Do not go barefoot in public spaces – showers, pools/splash pads, locker rooms
In some cases, for infections around the nail, the healthcare provider may suggest soaking the affected finger or toe in warm water three to four times a day.
For fungal infections and serious bacterial infections, the healthcare provider may suggest prescription nail infection medications, like antibiotics or antifungal drugs.
Chronic nail infections can take weeks or months of topical or oral treatments before you see reduced signs of nail infections. Treatment is successful in 50% of cases, and there is risk it can come back even after it is treated. Severe fungal infections can require the nail to be surgically removed.
In severe cases, the healthcare provider may also need to drain pus from abscesses, as part of your nail infection treatments.
It is important to have your nail infections treated to prevent permanent damage to your nails and risk of spreading the infection to the surrounding skin.
When to see a doctor for nail infections?
If you believe you're experiencing a nail infection, you should speak to your healthcare provider. They can help determine the cause of your nail infections, and the most effective nail infection treatments for your condition.
In some cases, especially serious nail infections, you may require prescription nail infection medications to treat your condition. A healthcare provider from Maple can get you the help you need to get your infection under control.
Don't ignore your pain. Infections can be serious if they're left untreated. Let Maple help you get back on the path to good health.
What is Maple?
With Maple, you can start talking to a healthcare provider about your symptoms in a matter of minutes. We're a healthcare app for fast, convenient 24/7 access to Canadian doctors.
You simply log in, tap a button to request a consultation, and we'll immediately connect you to a doctor via live chat or video. You can visit our How it Works page to learn more.
Our healthcare team can assess symptoms, and provide treatment, including prescriptions as necessary.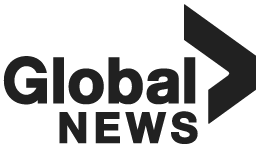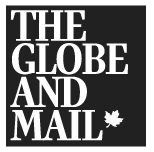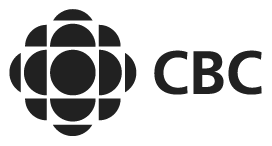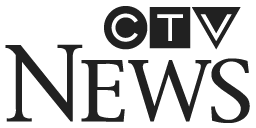 Patients love using Maple
Read our social media reviews, or download the app
Saves a lot of time compared to sitting in a doctor's office!
Legitimate and just as described, with fabulous doctors. Totally fills the late-night worry gap!
Not having to endure a long wait at a walk in clinic is fabulous. Especially since I have twin pre-schoolers to contend with.
The service is so quick and professional and saves hours spent in a walk-in-clinic. This is a game changer for busy moms and I recommend it to everyone!
Instead of my husband having to drag both kids to the hospital or walk in alone he was able to see a doctor right away and get a prescription faxed to our local pharmacy.
Our family has used this service twice so far and it has been amazing. Both doctors were friendly, compassionate and you never feel rushed.
Was concerned I wouldn't be able to see a doctor without an appointment. I installed the Maple app, spoke to a doctor and had my prescription in under 30 min.
I used Maple for the first time today. It was quick and easy, took less than ten minutes including connecting time and the doctor was professional and friendly. 
LOVE This service. Not only do you have a doctor within seconds but they are professional and knowledgable.
Absolutely blown away. It was SO easy to use. No wait time getting connected with a doctor. Getting the prescription faxed to the pharmacy made it a seamless process.
Maple revolves around your needs and schedule. Start enjoying on demand healthcare that fits your life.