Get a consultation for acne treatment, diagnosis & prescriptions online
Skip the waiting room! Instantly connect with Canadian doctors for medical care from your phone, tablet or computer - any time, 24/7.
Can I talk to a doctor on Maple about my acne?
Yes, a doctor on Maple would be glad to discuss signs of acne and its symptoms with you.
In most cases, they will suggest you try over-the-counter acne treatment products for several weeks, before offering any kinds of prescription acne medications.
If your acne symptoms are severe or widespread, you may consider seeing a dermatologist to provide you with a more in depth acne diagnosis. If you live in In Ontario, Quebec, British Columbia, Nova Scotia, Alberta, Newfoundland and Labrador or Nunavut, you can see a dermatologist on Maple in 24 hours or less.
Can I get a prescription on Maple?
Yes, our physicians can prescribe medications online during your consultation. Once you accept a prescription, you'll have the option to pick it up from any pharmacy or we'll deliver it right to your door at no additional cost.
What is acne?
Acne is a skin condition consisting of whiteheads, blackheads, or pimples that appear on the surface of your skin. Acne is typically caused when hair follicles are blocked with oil and dead skin cells. Acne most commonly appears on your face, forehead, chest, upper back and shoulders.
Your age, hormonal changes, genetics, contact with oily substances, and stress all can increase your risk of getting acne.
What are the symptoms of acne?
Symptoms of acne include:
Blackheads (open blocked pores)

Large, painful lumps beneath the skin's surface(cystic acne).

Pimples

Red bumps

Whiteheads (closed blocked pores)
How can I treat acne?
Acne treatment depends on each individual's case. You can speak to a doctor to understand what treatment options are right for you. Your doctor may recommend over the counter treatment or may prescribe medication that can control your acne and limit scarring.
Some medical options may include:
Oral medications such as antibiotics, and accutane

Therapy including light based therapy, chemical peels, physically extracting white and black heads, or steroid injections

Topical medications such as creams, gels, or lotions that can be applied to the affected area
Some non-medical options include:
Avoiding triggers (see above)

Avoiding picking or touching the infected area

Showering after exercise

Washing your face twice a day with a gentle face wash — try to avoid harsh facial scrubs
What is Maple?
With Maple, you can start talking to a doctor about your symptoms in a matter of minutes. We're a healthcare platform for fast, convenient 24/7 access to Canadian doctors.
Simply log in, tap a button to request a consultation, and we'll immediately connect you to a doctor via live chat or video. You can visit our How it works page to learn more.
Our doctors can assess symptoms and provide treatment, including prescriptions as necessary. In addition to seeing a general practitioner on Maple, if you live in Ontario, Quebec, British Columbia, Nova Scotia, Alberta, Newfoundland and Labrador or Nunavut, you can see a dermatologist on Maple 24 hours or less.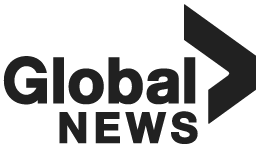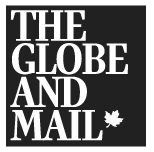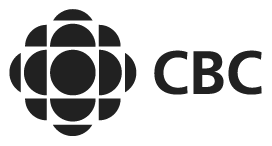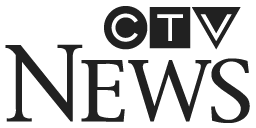 Patients love using Maple
Read our social media reviews, or download the app
Saves a lot of time compared to sitting in a doctor's office!
Legitimate and just as described, with fabulous doctors. Totally fills the late-night worry gap!
Not having to endure a long wait at a walk in clinic is fabulous. Especially since I have twin pre-schoolers to contend with.
The service is so quick and professional and saves hours spent in a walk-in-clinic. This is a game changer for busy moms and I recommend it to everyone!
Instead of my husband having to drag both kids to the hospital or walk in alone he was able to see a doctor right away and get a prescription faxed to our local pharmacy.
Our family has used this service twice so far and it has been amazing. Both doctors were friendly, compassionate and you never feel rushed.
Was concerned I wouldn't be able to see a doctor without an appointment. I installed the Maple app, spoke to a doctor and had my prescription in under 30 min.
I used Maple for the first time today. It was quick and easy, took less than ten minutes including connecting time and the doctor was professional and friendly. 
LOVE This service. Not only do you have a doctor within seconds but they are professional and knowledgable.
Absolutely blown away. It was SO easy to use. No wait time getting connected with a doctor. Getting the prescription faxed to the pharmacy made it a seamless process.
Maple revolves around your needs and schedule. Start enjoying on demand healthcare that fits your life.