Please note prescriptions are only available in Canada and given at the doctor's discretion.
See licensed Canadian doctors for PMS & PMDD treatment online
Skip the waiting room! Instantly connect with Canadian doctors for medical care from your phone, tablet or computer - any time, 24/7.
Can a doctor treat premenstrual syndrome (PMS) and premenstrual dysphoric disorder (PMDD) on Maple?
Yes, a Maple doctor can help you treat PMS and PMDD on Maple. A PMS or PMDD diagnosis can often be made after the doctor learns more about your history of physical and emotional discomfort around the time of your menstrual cycle. If you seem to be at risk for any other emotional or physical complications, the doctor may suggest further tests, either through Maple or in person.
Can I get a prescription on Maple?
Yes, our physicians can prescribe medications online during your consultation. Once you accept a prescription, you'll have the option to pick it up from any pharmacy or to have it delivered right to your door at no additional cost.
You can visit our How it Works page to learn more.
What is premenstrual syndrome (PMS)?
Premenstrual syndrome (PMS) is the onset of physical and emotional discomfort approximately one week before the beginning of menstruation. Most notably, PMS can cause mood swings in the days leading up to menstruation. PMS symptoms usually disappear when menstruation begins.
What is premenstrual dysphoric disorder (PMDD)?
Premenstrual dysmorphic disorder is a period of severe emotional disturbance leading up to menstruation. PMDD causes symptoms of depression, anxiety and irritability that usually lessens when menstruation begins.
Women with PMDD often experience serious declines in their mental health that make it difficult for them to carry out daily tasks and socialize with friends, family and colleagues.
What is the difference between PMS and PMDD?
Symptoms of premenstrual syndrome and PMDD symptoms are similar, but the main difference is that PMDD symptoms are much more severe. PMS causes mild depression and manageable anxiety. As a result, PMS treatment can sometimes be as simple as making a few changes to everyday habits like exercise and diet.
PMDD can cause feelings of deep anxiety and depression that are often hard to overcome, and sometimes lead people towards self harm. That's why antidepressants are often a recommended PMDD treatment.
What are the symptoms of PMS and PMDD?
PMS symptoms include:
Mood swings
Irritability
Trouble sleeping
Anxiety
Depression
Nausea
Abdominal bloating
Fatigue
Weight gain
Tender breasts
Acne
Constipation
Diarrhea
Food Cravings
Joint pain
Muscle pain
PMDD symptoms include:
Deep fatigue
Anxiety
Depression
Crying outbursts
Trouble concentrating
Panic attacks
Trouble socializing/disinterest in other people
Food cravings
Tender breasts
Bloating
Cramps
Joint Pain
Muscle Pain
What causes PMS and PMDD?
The cause of PMS and PMDD are still unknown. Some studies relate a drop in serotonin — which is a chemical our brains release when we're happy — to hormonal changes that happen in the body before menstruation begins. This might be the reason mood instability happens so often during PMS and PMDD.
How are PMS and PMDD treated?
Both medicine and lifestyle changes can be treatments for premenstrual syndrome. Some PMS symptoms, like nausea, can be treated with over the counter medications. Mood swings related to PMS can sometimes be reduced by increasing exercise, proper rest, and avoiding caffeine and alcohol.
Sometimes people need prescription medication to help rebalance their emotions. In this case, antidepressants called selective serotonin reuptake inhibitors (SSRI) might be prescribed, usually as treatment for premenstrual dysphoric disorder. Zoloft and Celexa are examples of SSRIs used as PPMD medication.
How long does PMS last?
PMS usually lasts for about 7-14 days before the start of menstruation.
PMDD and PMS can mimic other disorders like depression, so to differentiate, it's important to ensure that feelings of low mood are only happening in the weeks leading up to menstruation. If these feelings are more constant, the mood imbalance may be chronic, and not correlated to PMS or PMDD.
What is Maple?
With Maple, you can start talking to a doctor about your symptoms in a matter of minutes. We're a healthcare app for fast, convenient 24/7 access to Canadian doctors.
You simply log in, tap a button to request a consultation, and we'll immediately connect you to a doctor via live chat or video. You can visit our How it Works page to learn more.
Our doctors can assess symptoms, and provide treatment, including prescriptions as necessary.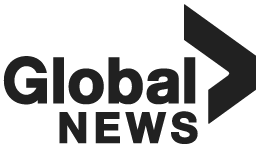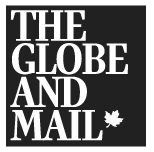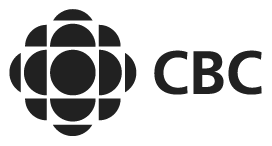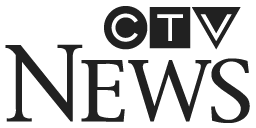 Patients love using Maple
Read our social media reviews, or download the app
The service has been amazing for our family. The doctors are kind, thorough, and ask all the right questions. As a busy family of five, this app has been a life saver
Super impressed with this service. Without a family doctor, it's easy to feel alone with no care. Very thankful to have options.
So fast and efficient. A process that would have ordinarily involved a referral and a six months wait was completed in less than 72 hours. Wholeheartedly recommend Maple.
At 1:30 am, I realized I had a UTI and was desperate for help. I went online and within ten minutes, I had my prescription faxed to my pharmacy. This service gave me peace of mind.
Maple was there for me when other doctors couldn't be. So convenient. Any time, any day. I am grateful for this service.
We needed to see a doctor over the weekend as our pediatrician was not available. Logging into Maple and choosing from a selection of specialties was quick and easy. Excellent service!
Very easy to navigate Maple. It's secure and trusted. Maple has truly gone above and beyond with their app. Highly recommended.
Amazing service! It was great being able to connect with a doctor from the comfort of home late at night.
If it wasn't for this service, I would be clogging up the emergency rooms for a prescription refill. A much needed service in my area.
With my asthma flare-up, I needed a specialist and found one here. The doctor improved my treatment and explained everything in a very clear way.
Maple revolves around your needs and schedule. Start enjoying on demand healthcare that fits your life.